Firebird – An Instrumental Spectacular
Weber: Overture to Der Freischutz. Mozart: Piano Concerto No.19 in F, K.459. Stravinsky: Suite from The Firebird (1919 version). Queensland Symphony Orchestra. Conductor: Umberto Clerici. Soloist: Simon Tedeschi. Concert Hall, QPAC. 19-20 March 2021
The Queensland Symphony Orchestra was in fine form for this concert, which married a vibrant suite from Stravinsky's incomparable Firebird ballet, with some virtuostic playing by Simon Tedeschi, and a little pre-Wagner dark German folklore by Weber. It proved to be a great mix.
Standing at the podium was Umberto Clerici, a replacement for Elena Schwartz who was unable to travel from New Zealand because of Covid 19. A gifted soloist himself (he won several international prizes for his mastery of the cello), his podium work was outstanding, bringing light and shade to the pieces on offer and coloring them with burning emotion.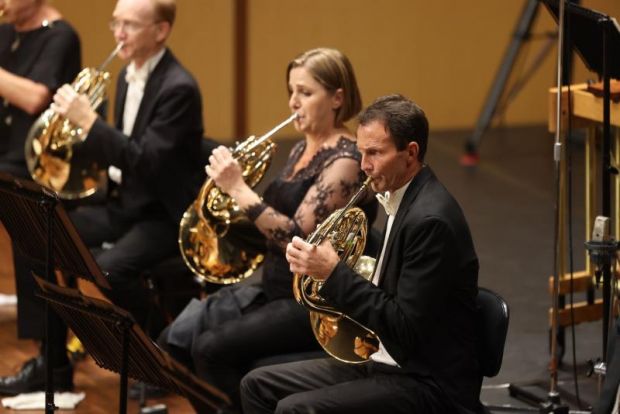 It's been three years since Queensland audiences have heard The Firebird, when Queensland Ballet performed Liam Scarlett's astonishing version of the Russian fairytale. It was an amazing success, but as Clerici pointed out the ballet version of the work is restricted by the number of players that can fit in the orchestra pit. The Suite, which was arranged for concert performance by Stravinsky in 1919, delivers the full robust version with every bell and whistle. The string tremolos were exquisitely filigreed, with the horn doing fine work in the finale. It was a dazzling performance.
As was Simon Tedeschi's highly accomplished version of Mozart's Concerto No. 19. The work is sunny, skittish and in Tedeschi's hands became wonderfully alive. Frequently called one of Mozart's brightest and breeziest works, Tedeschi's hands skipped across the keyboard, barely touching the keys with lovely delicate triplet work at the upper end of the keyboard.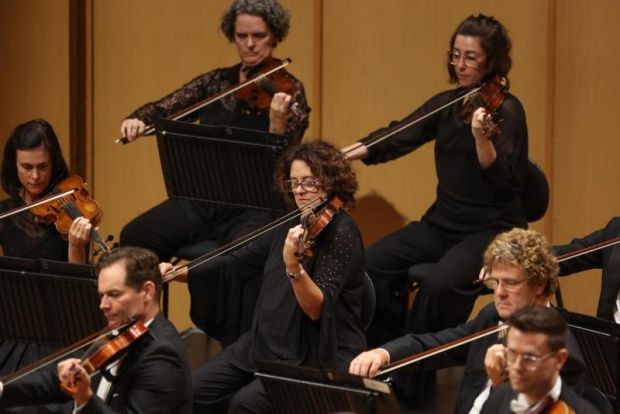 The Weber Overture from Der Freischutz began the concert, and with its verve and bold orchestral colors, set the scene for what was to follow. Refreshingly free of Sturm und Drang (popular in the period), the horns were again to the forefront, as was the wind section. It was an afternoon of distinction and delight.
Peter Pinne