Footloose
By Dean Pitchford, Walter Bobbie, Tom Snow and Dean Pitchford. Art in Motion. Directed by Lys Tickner. City of Gosnells, Don Russell Performing Arts Centre, Thornlie, WA. June 11-19, 2021
Footloose is a fun, bright musical and is probably Art in Motion's best musical to date. A great nostalgia trip, it is presented with a great sense of verve and enthusiasm.
Central character Ren is played with great energy and a clear commitment to the role by Matthew Walford, with Maree Stedul very impressive has his mother Ethel. Their arrival in small town Bomont, a town that bans dancing, is the catalyst for action for this show, based on the 1984 film of the same name.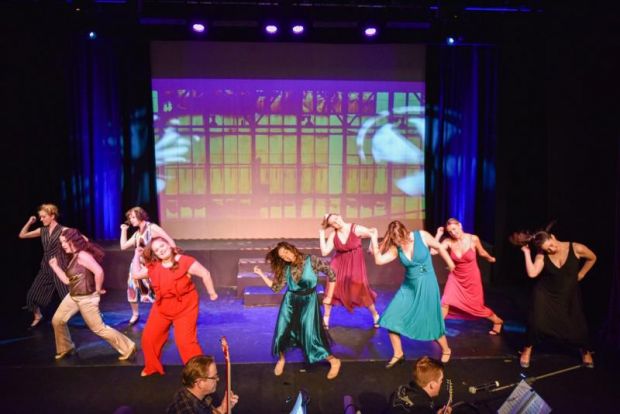 Mayarn Little-Bell makes a very promising community theatre debut as leading lady Ariel Moore, with Thomas Dimmick (albeit a little too young) strong as antagonist Reverend Shaw Moore. Tashlin Church brings depth to mother Vi Moore.
Particularly impressive is Kate Sisley as Rusty, in a very strong performance. She works beautifully with Michael Carroll, absolutely delightful as the gorgeously awkward Willard Hewitt. Great support from Niamh Nichols and Keri-Rose Baker as Urleen and Wendy Jo, while Terence Smith is convincing as bad-boy Chuck Cranston.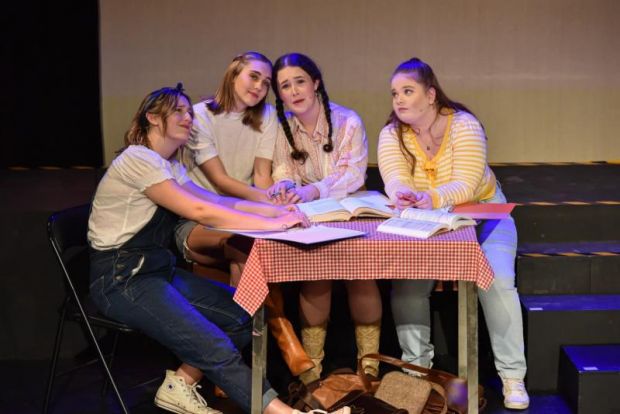 There are lots of smaller roies in this show, all played with conviction and focus, with most actors also playing additional chorus roles. Mariah Gonzales has created some era-appropriate choreography and this is executed with enthusiasm.
Musical director Tara Oorjitham conducts a very solid eight-piece band, with sound very well balanced by Elly Thompson.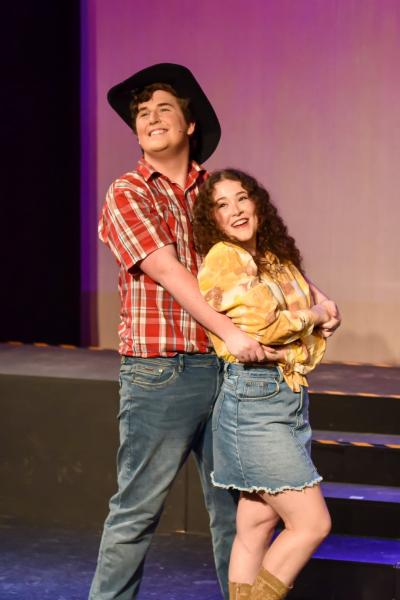 The set is simple, but locales are well established with slick stage management by Simon Walters, and atmospheric lighting by Justin Mosel-Crossley.
A great choice for those of us who were teens in the eighties and for fans of the film. A fun escape of a show.
Kimberley Shaw
Photographer - Zyg Woltersdorf