Fun Home
Music by Jeanine Tesori. Book and Lyrics by Lisa Kron. Based on the graphic novel by Alison Bechdel. Sydney Theatre Company and Melbourne Theatre Company. Directed by Dean Bryant. Associate Director: Clemence Williams. Music Director: Carmel Dean. Roslyn Packer Theatre. Apr 27 – May 29, 2021
It's not often that the Australian premiere of a production is bigger than Broadway, but in the case of Fun Home that is exactly the case.
The chamber musical, which won the Tony for Best Musical in 2015, was originally produced in Broadway's second smallest theatre – a 700-seater where there is a small open stage surrounded by the audience.
Having been fortunate enough to see the original in New York, I can report that Australian audiences will enjoy a much grander production of this musical.
The set, designed by Alicia Clements, spins elegantly between the various locations of the musical which reaches a blinding climax.
It is told from the perspective of the character of Alison Bechdel at three stages of her life - as a child, at University and as an adult looking back trying to make sense of her life.
The musical is called Fun Home, but, as per the title of the memoir on which is the work is based - Fun Home : A Family Tragicomic - there is a tension between humour and tragedy in this work.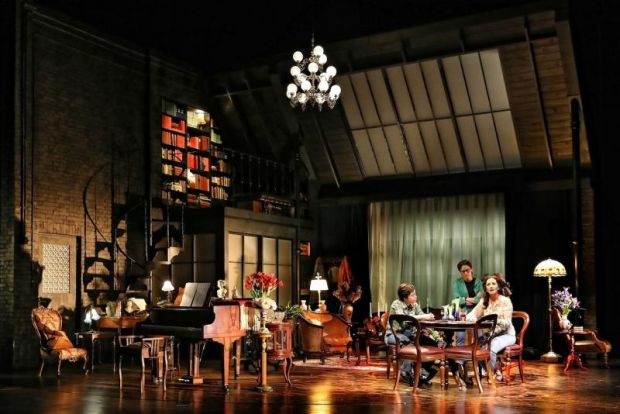 The central character in some respects is not Alison - who is the narrator - but her father Bruce (Adam Murphy). He is a tortured soul, struggling to keep his life going as a local English teacher in a rural American school, managing the family funeral parlour and risking everything in fleeting homosexual relationships.
His long-suffering wife Helen (portrayed so stylishly by Marina Prior) has to put up with the indignity of her husband's brush with the law for an encounter with a minor and even coming home from a tryst with hair lice.
The tension almost explodes in the showstopping song "Day by Day", where Marina Prior reminds us of her talent as the song pops to a delicious crescendo of fury.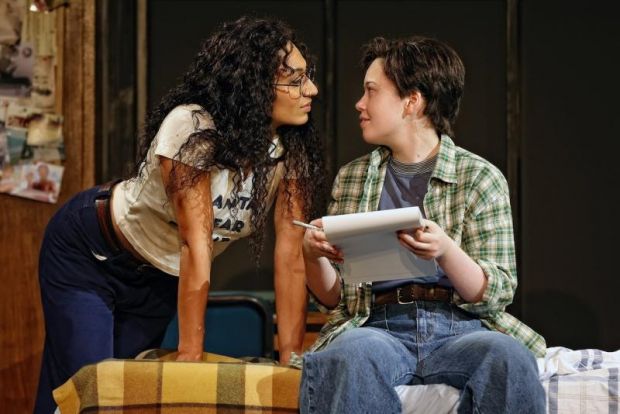 Bruce's struggle with his sexuality contrasts with Alison's relief at becoming comfortable with her own identity as a young adult.
Amidst the drama there are moments of joy and laughter. Song highlights include a sparkling children's chorus of the funky song "Come to the Fun Home" and the exhilarating song "Changing My Major", when Medium Alison (Maggie McKenna) discovers the joy of sex.
Crisp and witty lyrics abound in this musical, which cuts back and forth in time.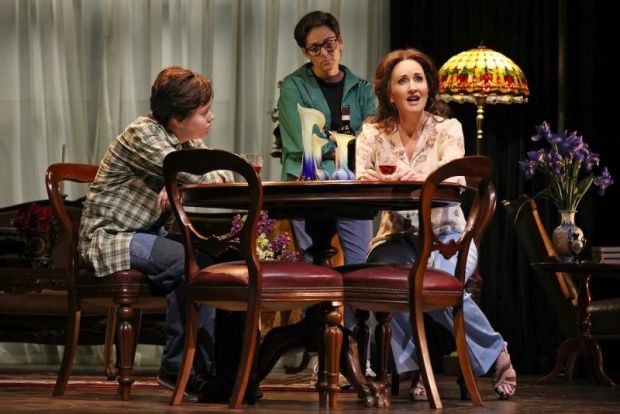 The acting in this production was also excellent, in particular Lucy Maunder, was portraying Alison senior, and Ryan Gonzalez in various roles, who were unrecognisable from their recent stage personas.
Fun Home has found its natural home in hands of the Sydney and Melbourne Theatre Companies.
David Spicer
Photographer: Prudence Upton