Game Plan
By Alan Ayckbourn. St. Jude's Players. St. Jude's Hall, Brighton, SA, April 22 to May 1, 2021
As the lights rise to a coughing mother, she reaches for a cigarette and lights up – a roar of laughter from the audience helps to set the scene for a dark comedy, set in a different time. It's twenty years ago, shortly after the 'dot com' bust and Lynette Saxon (Shelley Hampton) has gone from running offices to cleaning them, trying to keep her daughter and herself in their London Docklands apartment. Lynette's husband has run off at the first sign of financial trouble and her daughter Sorrell (Gabi Douglas) is sixteen precocious years young, thinking she can rescue the family finances by offering her services as a prostitute in the flat, without her mum knowing.
Hampton is sympathetic as the mother, doing her best to hold everything together. She offers the most emotional depth of anyone in this piece, with her own loneliness, love for those lost, and ferocity in protecting her daughter needing much more time to explore than this story allows.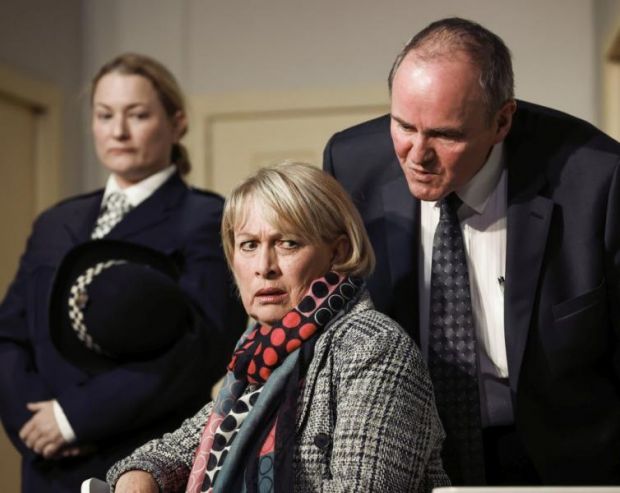 Douglas is wonderful as the clever English schoolgirl: pale-skinned and perfectly accented for a gentrified Docklands resident. She parents her mother, coaxes her best friend, and is stubbornly independent with everyone – yet still retains just enough naivety amidst her strident teenager. Her unerotic physicality in trying to seduce Leo is just right.
Pru Cassar is a delight as Kelly, Sorrell's classmate and best friend: always playing it straight, her comedic timing is genius – few could hold out that long when trying to remember the answer to the simple question 'What's your name…?', and get the entire audience roaring with laughter through every second of her silence. Her youthful innocence is fresh and credible, as is her dedication and friendship with Sorrell; the two bounce off each other apparently effortlessly: listening, thinking, reacting, and responding. It's a joy to watch.
Indeed, it's the strength of relationship between the three women that holds this play together: the immense emotional connection between Hampton, Douglas and Cassar is beautifully drawn on this stage. And the laughter generated by these three is loud and continuous, never quite crossing the line into farce.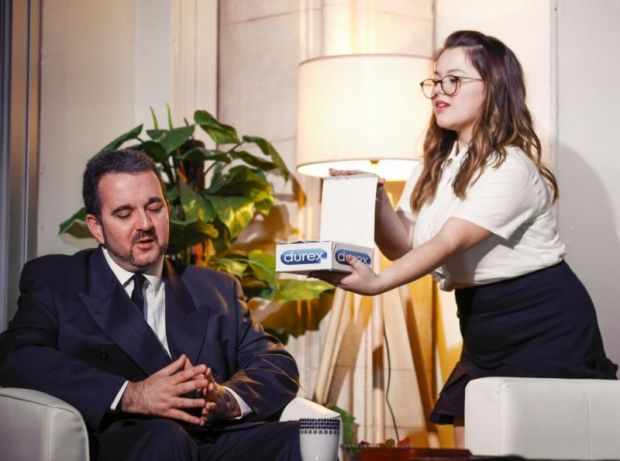 The police officers are played as caricatures – Lindsay Dunn's detective is too much, whilst Caroline Kaye's WPC is not enough; if they pulled each other towards the middle, they would be a hilarious combination of menacing questions and sinister bible verses. Anthony Vawser's Leo, the 'client', is suitably self-absorbed and awkward, whilst Simon Lancione's reporter Troy is great, though he is just getting going when the story stops.
Written by the prolific English playwright, Alan Ayckbourn, his 58th play skims the surface of teenage prostitution and dips into the question of what goes on behind your neighbour's front door. It never sets itself out to be moralistic (other than through the two-dimensional police officers) but with a 2021 lens, it's more problematic that this is mined solely for comedy, where the devastating fallout of being paid for sex barely lasts beyond the blackout at the end of a scene. Perhaps the playwright then, and the director now, were aiming for that post-performance guilt of an audience realising the cause of their laughter. The narrative has other problems, revealing new threads that are never properly pulled (Sorrell feeling unwell, but then never again discussed), but that appears to be where Ayckbourn was taking this, leaving much to be resolved at the final blackout.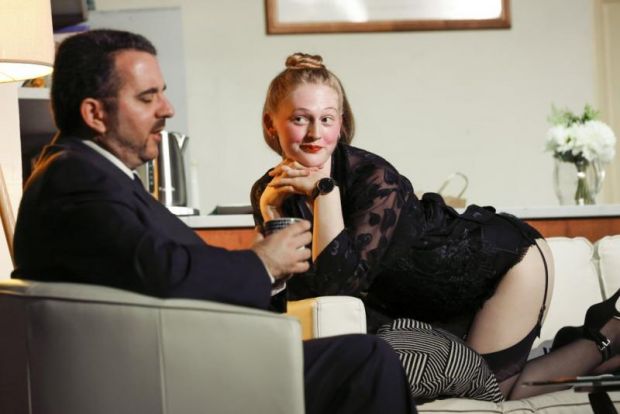 Don Oakley's set design makes full use of the unusually shaped space at St. Jude's, incorporating what seems to be a functional kitchen, a dining space, a handful of doors to other rooms unseen, and a balcony with a painted view of Canary Wharf. Whilst the set is well dressed, the scene changes are lengthy, and underscored with music from any time other than when this play is set; these jar the pace and development of the characters and their stories.
Director Les Zetlein almost captures the vibe of the 2000s and tells the story well, through a strong cast with deep connection and chemistry, particularly the three main characters. It's a wonderfully funny performance that will leave you chuckling - though perhaps challenging you as to why.
Mark Wickett
Disclaimer: Shelley Hampton also writes for Stage Whispers.