A German Life
Written by Christopher Hampton. Directed by Neil Armfield. Presented by John Frost for the Gordon Frost Organisation. Playhouse Theatre, QPAC. 1 – 20 June, 2021
One of the enduring questions for those of us looking back through time at what happened during the Third Reich is, "How did ordinary citizens sit by and let it happen?" In A German Life - the true story of Brunhilde Pomsel (Robyn Nevin) - you may find some answers. The play is drawn from 235 pages of transcribed interviews with Ms Pomsel, who was disinterested in politics and claimed to be unaware of the atrocities being committed by the Nazis, even while working as a secretary for Goebbels himself!
It is always a pleasure to watch Robyn Nevin in action and this play is no exception. She delivers a master class in believable, natural performance. She shows 100% commitment to the physical and verbal aspects of the characterisation. Robyn allows you to not only understand but to also like a character you might otherwise judge as being a bad person.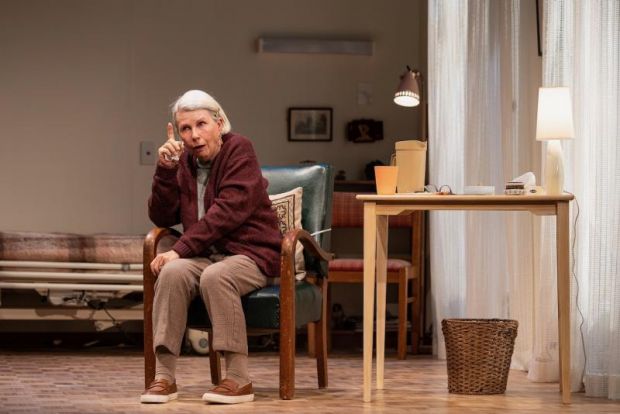 Set and Costume Design by Dale Ferguson cleverly contains the action on a portion of the large Playhouse stage. Lighting Design by Nigel Levings takes the storytelling through mornings, days, afternoons; giving the impression you're hearing the character tell her tale over an extended period. Dimly lit to the side of the room in which Brunhilde tells her tale, Catherine Finnis adeptly plays Composer Alan John's score which includes musical elements and sound effects. Lighting states also allow for some moments of film projection, when real footage from the era plays over the set.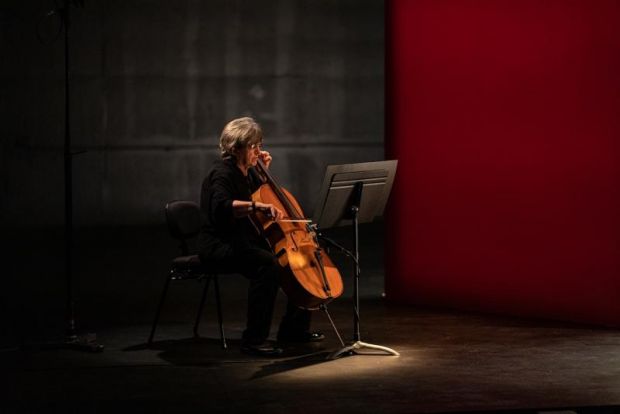 A German Life holds great relevance to this day. The nervous laughter from the audience when Brunhilde suggests people nowadays wouldn't be so gullible as to allow fascists to rise to power is enough proof of its importance. The play had its Australian premiere at the Adelaide Festival to well-deserved acclaim. After its run in Brisbane, it's playing in Melbourne from July 20. It's well worth the ticket for Robyn's stellar performance and despite the subject matter it's got a lot of light and shade in the story, so you won't leave feeling emotionally destroyed.
Kitty Goodall
Photography by Andrew Beveridge