Grease
Book, Music & Lyrics: Jim Jacobs & Warren Casey. Additional Songs: Barry Gibb, John Farrar, Louis St. Louis, Scott Simon. Griffith University Performing Arts Students. Director: Alister Smith. Musical Director: Heidi Loveland. Choreography: Dan Venz. Lyric Theatre, QPAC. 10-13 November 2021
History was made last night when the Griffith University Musical Theatre students unleashed a velocity of energy in their production of Grease at QPAC. Many Griffith alumni have appeared in major musical theatre productions across the county, and in New York and the West End, but this is the first time one of their productions has graced the stage of the Lyric the biggest and most iconic of QPAC theatres.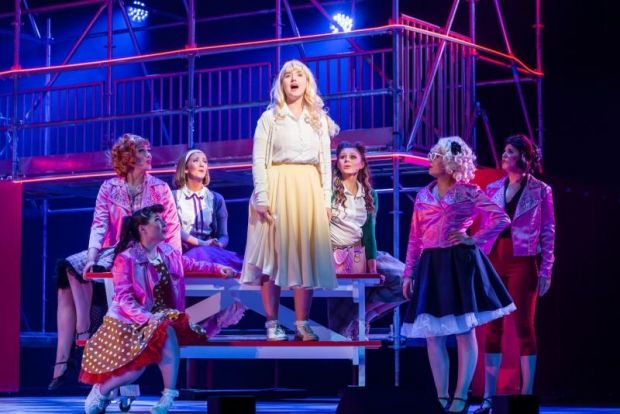 Originally mounted as their main 2021 production at the Conservatorium Theatre in August 2021, Grease drew accolades from reviewers and audiences, so it seems only right that they have their chance to play with the big boys and punch above their weight.
And they do.
The show is just as euphoric as when I reviewed it in August, still double cast, and still with some gender swap characters.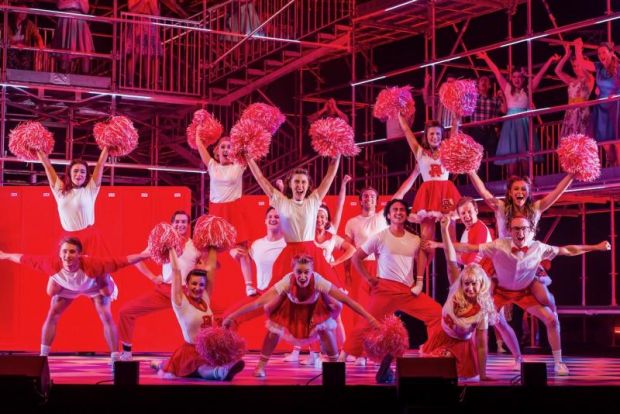 This version of the musical is the original, and not the cleaned-up family-friendly one that has been produced in recent years. The story is a little more honest with the plot, as greaser Danny transforms from toxic masculinity (a trait of the times) to a guy who just doesn't take women for granted, and Sandy throwing off her virginal ways.
Sean Johnston repeats his performance as Danny, and it's the lynchpin of this production. He's all over it, singing and dancing like the pro that he is, and building tons of charisma every time he's on stage. Sandy, this time, was played by the alternate Lucinda Wilson. She sang well, especially 'Hopelessly Devoted To You' and 'You're the One That I Want', but her performance was not on the same level as Johnston's.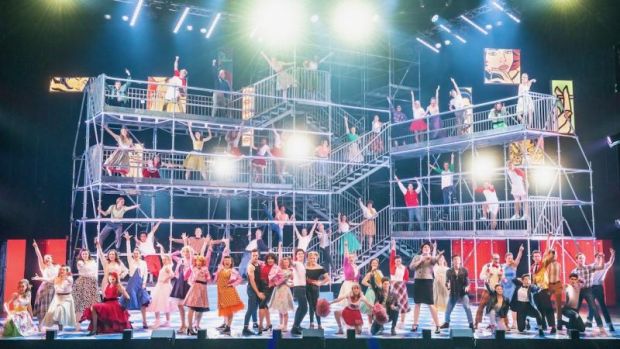 With this new production, director Alister Smith has been able to deepen the characterization of all of the principals and most of the performances were better for it.
Kenikie is not normally a character I warm too, but Daniel Erbacher changed all that with a totally winning performance of the petrol-head. Hanlon Innocent's Doody was even better and his magnificent voice carried many an ensemble piece.
As Rizzo, Jaime Mollineaux embraced the mean at every turn and sang a great 'There Are Worse Things I Could Do'. Amelia Burton's Frenchy had fun, guts and pathos, whilst Genevieve Langford as Cha-Cha, and Nete Stevenson as Vince Fontaine, all made their mark.
Adam Gardnir's four-level scaffolding set sat even better on the Lyric stage than it did at the conservatorium, Heidi Loveland's band, upstage, made a great sound, but it was Dan Venz's choreography that excited. To have 67 people moving in unison on stage was thrilling beyond belief.
Peter Pinne
Photographer: Darren Thomas.