The Holidays
By David Megarrity. Queensland Theatre. Direction: Bridget Boyle. Bille Brown Theatre, South Brisbane. 14 Nov – 12 Dec 2020
Artistic Director Lee Lewis, and the Queensland Minister for the Arts, Leanne Enoch, reopened the Bille Brown Theatre last night with a bottle of champagne. And what better way to welcome audiences back to the theatre after Covid lockdown than a glass of bubbly. With restrictions now lifted in Queensland, theatres are now able to offer 100% capacity.
It wasn't 100% last night, but close to it for the world premiere of David Megarrity's 2018 Queensland Premiere's Drama Award winning play, The Holidays.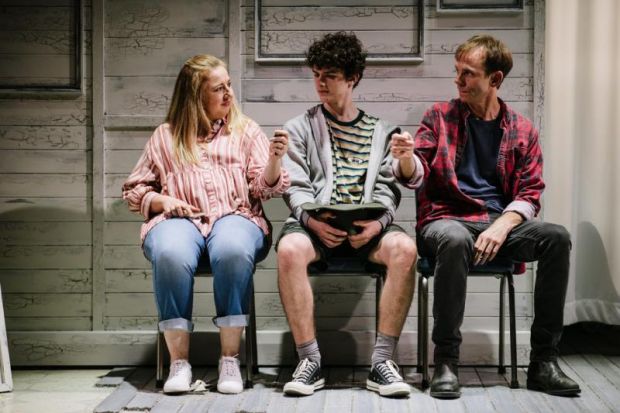 As seen through the eyes of the 12-year-old Oliver Holiday (Matthew Lanna), who has been pulled out of school to go and visit his grandfather at his remote seaside shack with his parents, the car trip with his dad, Bob (Bryan Proberts), and mum, Summer (Louise Brehmer), sets us up for what is to follow: a play of memories, memory loss, and family love.
The shack is messy, unkempt, and in need of a clean, but it reeks of its owner, an eccentric artist. It's full of paintings given to the grandfather by his artist friends in exchange for free board. As they look at the works, an audio-visual frame lights up on the set and we see them. Later when Oliver is on the beach he draws lines in the sand which are drawn out on the set. It's a marvelous AV effect. In fact the AV effects not only illuminate the text but elevate it.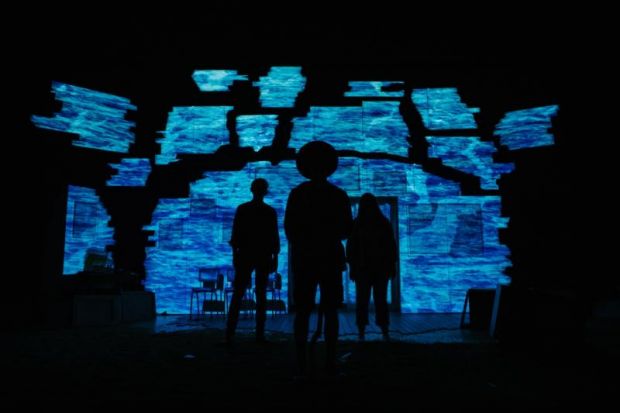 Bob is having difficulties with the memories the shack evokes, knowing his father will never return to it as he is in hospital with dementia. He doesn't want to move anything, but Oliver insists on playing an old Billie Holiday LP and the sound of her voice is what leads to the play's climax.
The family visit the hospital, and for a moment Billie Holiday's voice brings the grandfather lucidity. He reaches out to touch Oliver's hand, which he does, but when Bob puts his hand on top of the other two it's an emotionally touching and moving moment as three generations come together.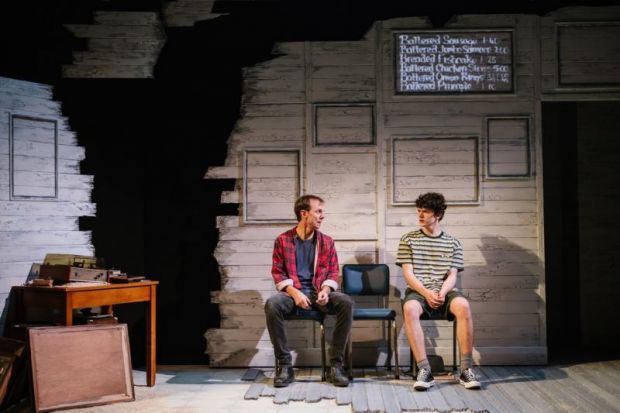 Proberts is a stern but lovable dad, Brehmer's mum is the shoulder her husband needs at this difficult time, and 15-year-old Lanna is excellent as the play's narrator and dumb joke teller, Oliver.
Nathan Sibthorpe's production design and Jason Glenright's lighting are superb, as is the moody and melodic soundscape of composer Sean Foran, whilst Bridget Boyle's direction pulls it all together in a cohesive whole. It's a welcome and successful return for the company.
Peter Pinne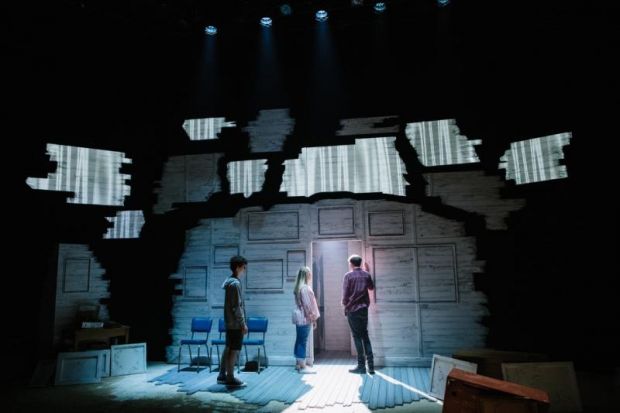 Photographer: Morgan Roberts