Honk JR
By George Stiles and Anthony Drewe. Young Australian Broadway Chorus. The Lawler at Southbank Theatre Melbourne. January 18-28, 2017
Presented by the Young Australian Broadway Chorus, the musical theatre program of Stage School Australia, this is a lively show with great ensemble numbers and some strong solos, suitable for the whole family.
This feel-good musical is based on the Hans Christian Andersen tale, The Ugly Duckling. We follow the self-discovery journey of Ugly, David Duketis, born into a family of farmyard ducks. He is clearly different, but as the story progresses, he and all the other animals learn that is something to celebrate.
The well-trained cast executed characterisation and choreography with confidence. Group numbers were performed with suitable enthusiasm from the entire cast. It was great to see the stage full of so many talented young performers.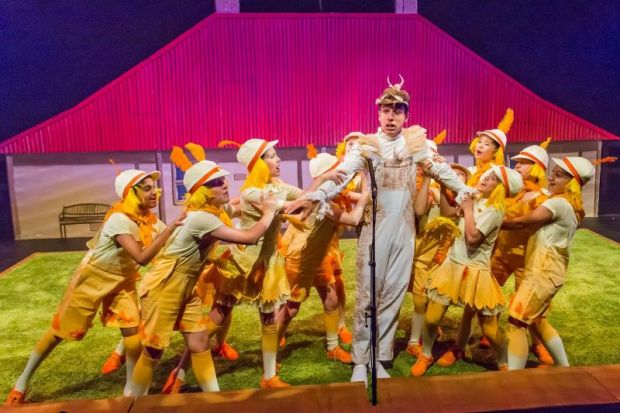 Overall the show sounded fantastic too. Everything was clear and well-balanced. The score was full of catchy tunes, written by George Stiles and Anthony Drewe, the team behind the stage adaptation of Mary Poppins. There were some beautiful harmonies, particularly Emily Svarnias, Ida, and Charlotte Barker as Maureen's duo, "The Joy of Motherhood".
The clever costumes create a farmyard full of animals including ducks, chickens, pigs, cows and even a turkey. They also enhanced the personality of each character. Cat, Joseph Baldwin, looked very suave. Tegan Vincent was quite balletic in her swan costume. I especially loved the paper parasols used as the ducklings' eggs.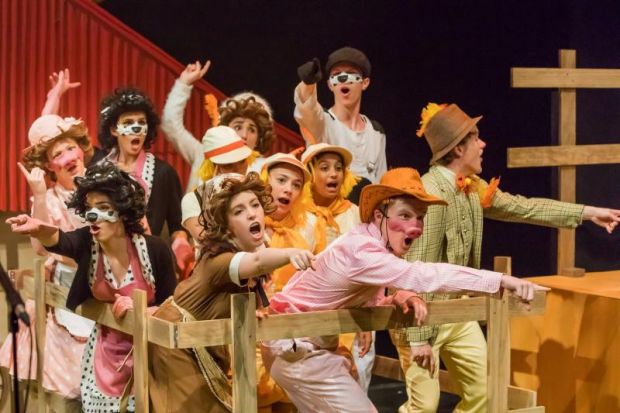 Emily Svarnias as Ida, the mother duck, was outstanding. She had the emotional maturity to pull off jokes intended for the adults in the audience, cheekily complaining about her husband Drake, played by Dean Gild. She also delivered heart-felt solos such as "Different" and "Every Tear a Mother Cries". She was the most glamorous-looking duck I've ever seen, topped only by Grace, Emily Palmer, the most distinguished duck on the lake.
An uplifting story and a nice way to spend one of your final holiday afternoons or evenings. At the Southbank Theatre in Melbourne until January 28. The show will also tour to the Adelaide Fringe Festival in March.
Sophia Dickinson