House
By Dan Giovannoni. Barking Gecko. Directed by Luke Kerridge. Heath Ledger Theatre, State Theatre Centre of WA, Perth, WA. Feb 14-20, 2021
The World Premiere of Barking Gecko's House was delayed slightly by Covid, but was well worth waiting for. This warm hug of a family show is from the same writer / director team who created the brilliant Bambert's Book of Lost Stories, and has a similar combination of wonder, charm and surprise.
The House of the title is almost a character of its own - a magical being that rescues the loneliest children in the world and whisks them into the sky until they have had time to heal. Beautifully created by designer Charlotte Lane, with magic contraptions by Philip Millar, the House provides frequent surprises and has a distinct personality. More magic comes from Rachael Dease's sound design and score and Richard Vabre's exciting lighting design.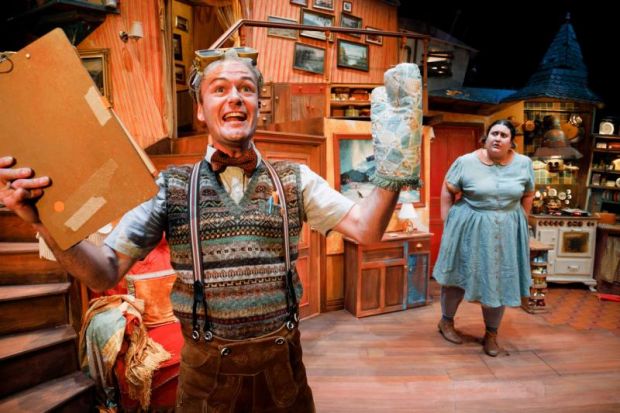 Wonderful performances from this tight ensemble cast. Chanella Macri is outstanding as Cathelijn, a very large little girl, rejected, abandoned and down-trodden by her family. A gorgeous performance that demands we love this character, even when she doesn't love herself. Nicola Bartlett gives depth to Elka, grey-haired captain of the Rescue House, fantastically flawed and very interesting. Isaac Diamond is a dynamic and awesomely awkward Piotr, another lonely child whose anxieties are beautifully portrayed.
It was great to hear this young audience in awe of and loving this well constructed, beautifully written show. It covers some tough themes, but is uplifting and positive in its message. A wonderful choice for families and anyone young at heart.
Kimberley Shaw