Impermanence
Sydney Dance Company. Roslyn Packer Theatre, Walsh Bay, February 16 - 27. Adelaide Festival, March 10-11, followed by a national tour.
Rafael Bonachela's new work was cancelled a year ago when COVID closed our theatres just days before its opening. No wonder it's called Impermanence.
Bonachela then reforged it into a full one-hour work, with his frequent musical collaborator, Bryce Dessner, the American founder of the rock band The National, now Paris-based. Impermanence was of course enveloping us all, our climate, the Australian bushfires, the incineration of the ancient Notre Dame and Trump's America.
Ashes of these themes are suggested by David Fleischer's abstract set as his back wall cracks open with shards of light. To one side the Australian String Quartet energetically play Dessner's minimalist but epic score. It's outstanding music, churning, driving, percussive and, played as it is live beside the dancers, it's so artfully extended in Bonachela's choreography. Music and dance merge completely, in small expressive bodily detail and in great waves of physical movement.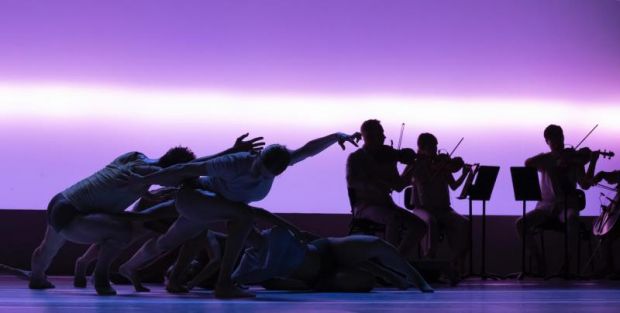 Across 12 musical chapters, 17 precision dancers constantly rush in, leap, spin and fall away, whether in solo, pairs or small groups. The racing kinetics rarely cease but Bonachela also finds a close focus, pathos and human connection once not obvious in his frenetic early works.
The waves of physical reaction, blowing from one dancer through the group, are keenly meditative. And the final movement of Impermanence, danced to the aching beauty of Anohini's (formerly Antony Hegarty) song Another World is rapturously sad.
Damien Cooper shifts it all through palettes of colourful light, the dancers ablaze in side lighting or transformed to silhouettes lit from the back. And the soft earthy tones of Aleisa Jelbart's simple tops and pants free their bodies.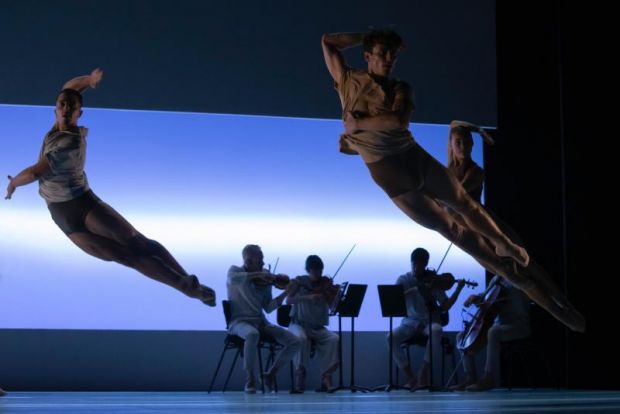 Impermanence is anything but; it's a must-see landmark work.
Martin Portus
Photographer: Pedro Greig