IRL
By Lewis Treston. La Boite. Directed by Sanja Simić. 6-8 Musk Avenue, Kelvin Grove QLD. 6 - 25 November, 2023
The latest show to hit the La Boite Theatre, IRL, brings a whirlwind of pop culture, cosplay, and young love to the stage. It's like a collision of fanfiction and fairytales in a quest for 'happily ever after' set amidst the vibrant and creative backdrop of a pop-culture convention.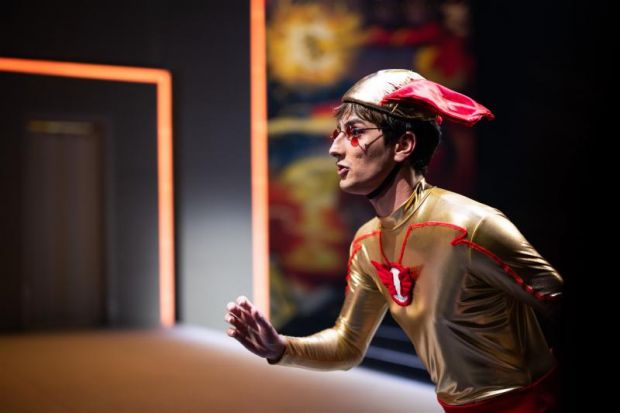 The characters—Alexei played by Will Bartolo, Thaddeus by Byron Lankester Howells (who was unfortunately ill the day of this review), and Taylor by Rachel Nutchey—bring a unique blend of charm, awkwardness, and relatability to their roles. Together, they navigate the joys and anxieties of young love against the backdrop of a hyper-imaginative world.
At the heart of the story is Alexei, a 17-year-old with a passion for cosplay and a penchant for spinning stories about himself. His anticipated meeting with his online crush, Thaddeus, takes an unexpected turn when Alexei dives into a web of lies to test his crush's authenticity. And let's not forget about Taylor, Alexei's best friend and a TV star who starts mirroring her on-screen superhero persona in real life. The thin line between fantasy and reality starts to blur in this energetic romp, leading to a day filled with cosplay, online personas unmasked, and a dash of romance.
Collaborating closely, Treston and Simić have crafted a playful yet meaningful journey, exploring themes of romantic yearning, queerness, and the ways we present ourselves to the world. The play makes clever use of cosplay to explore how our costumes, both literal and metaphorical, reveal and conceal different parts of ourselves. This play becomes a vibrant reflection on teenage life—seeking love, acceptance, and community while navigating the complexities of identity and the digital age.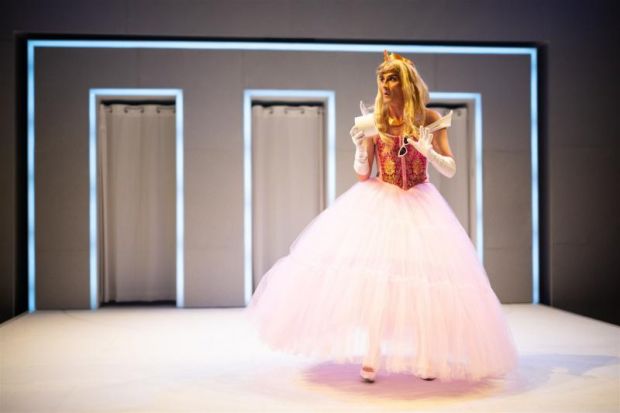 IRL is not just a love story; it's a reflection on the digital age, our shrinking attention spans, and the power of subcultures in offering belonging. Lewis Treston's signature camp comedy invites you into a world where the boundaries between reality and fantasy are delightfully blurred.
So, if you're up for an adventure filled with laughs, iconic costumes, and a dose of young love, join in for a night at La Boite, where IRL awaits, promising big laughs and a celebration of the colourful world of cosplay and pop culture.
Rebecca Lynne