Jasper in Deadland
Music & Lyrics: Ryan Scott Oliver. Book: Hunter Foster & Ryan Scott Oliver. Phoenix Ensemble, Beenleigh, Qld. Director: Justin Tubb-Hearne. Choreography: Isabelle Quayle. Musical Director: Hayley Marsh. 5-27 November 2021
Jasper in Deadland is a contemporary spin on the Orpheus and Eurydice legend that premiered Off-Broadway in 2014. With a score by up-and-coming composer Ryan Scott Oliver, who, like Sondheim, writes music and lyrics, and a book by Hunter Foster (Sutton's brother) with help from Oliver, this teen/angst trip to Hades has built quite following and a fan base amongst musical theatre aficionados.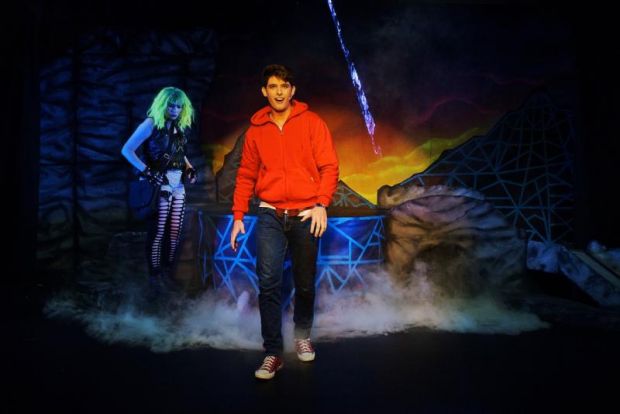 High-school swimmer Jasper (Elliot Gough) is having a hard time coming to terms with his parents' impending divorce, whilst his BFF Agnes (Mikeal Bobart) is coping with a fractured homelife where her father physically abuses her. She has a fear of cliff-diving and to prove her worth to Jasper, deep dives into hell. Hearing her cries of pain, Jasper follows her and finds himself on the river Lethe, the mythical river of forgetfulness. But hell in this version has Wi-Fi and iPhones and a villain Mr Lethe (Tristan Ham) who bottles the Lethe water in a commercial operation. Along the way Jasper runs into Cerberus (Jessica Ham), Ammut (Laura Gordon), Little Lu (Rebecca Kenny-Sumiga) and Pluto (Shane Webb), and also meets a local tour guide, Gretchen (Mikael Bobart), who helps=him find his way through the afterlife on his search for Agnes.
Gough was a riveting presence, sang and acted well, and brought a warmth and believability to what is basically a nerdy character. We wanted his search for Agnes to succeed and were rooting for it to happen. Bobart was a great foil, spikey and unrelenting, but hiding a bucket of insecurities. Ham was a commanding Mr. Lethe, looked the part in his knee-high leather boots, and his powerful tenor aced 'Awful People'. Webb's Pluto had a touch of vulnerability, while Kenny-Sumiga owned the stage as Little Lu in a performance that plundered the country singer handbook.
Ryan Scott Oliver's score won't win any awards, but its pop-rock beats suited the material well. The finale 'One More Day of Snow' was a feel-good moment that pleased. The orchestrations were far from typical Off-Broadway with the inclusion of violin and cello, and were well-played by a 5-piece group under Hayley Marsh.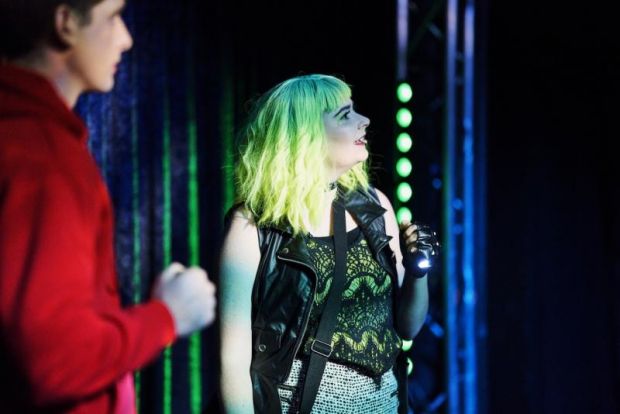 Justin Tubb-Hearne's direction brought clarity to the story, helped by some ingeniously colorful costumes which he also designed.
This trip to Hades was one helluva fun ride!
Peter Pinne
Images: Kenn Santos / PIF Productions