Ladies Day
By Alana Valentine. Griffin Theatre Company. SBW Stables Theatre, Kings Cross. Feb 5 – Mar 26, 2016.
Alana Valentine's new play promises to be a thorough dissection of Broome's dispirit gay community, honed by her familiar research and interview skills, and enlivened by the infamous drag appearances at Broome's Ladies Day races.
Indeed, recent arrival Liam wittily sums up the different gay types in town, before urging his bestie Mike (aka Madame Ovary) to pack a dress and fascinator and come up from Melbourne.
We also meet the older Rodney, who's been there a while, having escaped the ageist tyranny of city bars. These are tender, real monologues and Valentine even writes in a playwriting figure, Lorena, to record them. Initially this conduit makes for a slightly stilted, speechifying drama but the rewards of this set-up are wrenching and provocative by the end.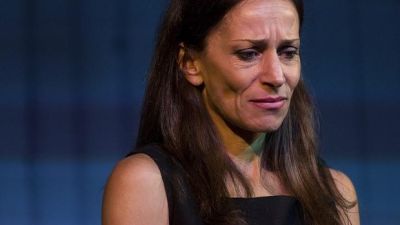 With the violent rape of Mike at Ladies Day we leave behind this camp sociology of Broome for a wider world of how we value different humans, and what voice and what justice we give their traumas and their abuse. Lorena swears to write truthfully about Mike's obsessive, animal need for revenge, which we see enacted; then she raises the awkward "relativity" of abuse stories by sharing her own wrenching experience as a teenager.
Lucia Mastrantone is perfect as both Lorena and the local police officer; and Elan Zavelsky is moving as a man who has forgone the perils of gay intimacy for an easier public life. The charismatic Wade Briggs burns with anger as Mike; and Matthew Backer is totally convincing as the sweet Liam, who has the guts to reach for love's messiness.
This for me is a confronting, even deliberately awkward play, studded with powerful monologues and charged finally with an articulate denouement about the enigma of remembered truth, and who has the right to tell what stories. Director Darren Yap keeps it moving across James Browne's wooden platforms set in a space suggestive of a rural shed. The impressively musical cast also sing snippets from composer Max Lambert which further leavens the speeches.
Martin Portus
Photographer: Brett Boardman