Legally Blonde
Music and Lyrics by Laurence O'Keefe and Nell Benjamin. Book by Heather Hach. HAMA Productions. Directed by John O'Hara. Crown Theatre, Perth, WA. Apr 16-25, 2021
HAMA Productions burst into Crown Theatre with this beautiful, big pink production, that is delighting huge audiences. HAMA's first full-scale production in this venue is pushing boundaries, with great production values and a gorgeously polished show.
While HAMA presented Legally Blonde at The Regal three years ago, with a number of performers reprising their roles, this is not really a remount, with a new director, some fresh sets, new costumes and a different vibe.
Elaina O'Connor returns in the leading role though, and we couldn't be happier with this choice. Beautiful three years ago, Elaina is now even better as Elle Woods, acing this role, that could have been written for her, in a brilliantly crafted performance.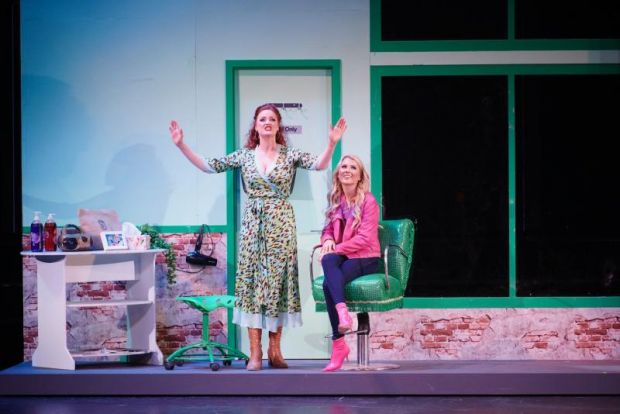 Annie Aitken is an audience favourite, and deservedly so, as hairdresser friend Paulette, a lovely rough diamond with wonderful advice. She works beautifully with Vincent Hooper as her love interest Kyle, whose later-in-the-show appearance is well worth the wait.
Lloyd Hopkins is a loveably awkward Emmett Forrest, whose charm gradually wins the heart of Elle and of the audience - a lovely contrast to initial love interest Warner, nicely portrayed by Greg Jarema in his Australian debut.
Some great antagonists too. Opening Night saw alternate performer Steve Simmons play Professor Callahan. He shares the role with director John O'Hara, who presumably wished to be in the audience at the first performance. Simmons was superb, creating a complex, nuanced character. Charlotte Louise finds an inner mean-girl again, with a top-notch performance as preppy Vivienne.
So many lovely little roles that it is impossible to mention everyone, but the teamwork and precision of the Delta Nu Girls - especially Bella McSporran, Claudia Haines Cappeau, Tory Kendrick and Rachael Coltrona - was especially impressive. Shanice-Kalina Thompson brings a wonderful feel to Enid Hoopes and Zowie Simpson makes a promising theatrical debut as Brooke Wyndham.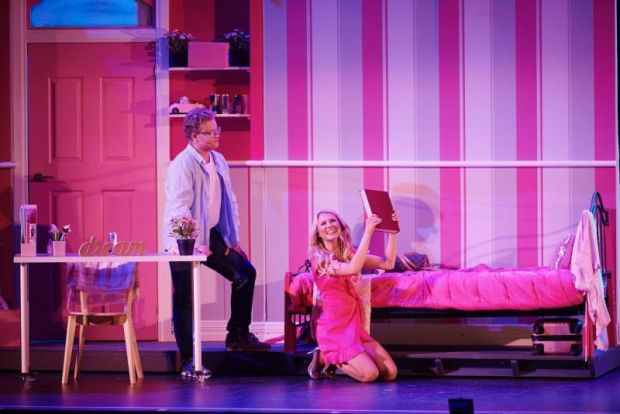 HAMA is renowned for its dance skills, and this show is no exception, with both principals and a good-sized ensemble bringing Daniella Papa's energetic and demanding choreography to fruition with power and precision. The musical direction from Katherine John is solid, and the show is backed by a strong orchestra led by Marty Pervan.
This show looks and feels like a treat and the preponderance of pink in the audience on Opening Night shows that Perth audiences are embracing this locally created professional production with passion and enthusiasm, Perfect for a Girls Night Out, this is well worth a look.
Kimberley Shaw
Photographer: Kaifu Deng