Little Women
Adapted by Sally Davies from the novel by Louisa May Alcott. The Blue Room Theatre and Mel and Sal. Directed by Sally Davies and Melanie Julien-Martial. The Blue Room Theatre, Perth Cultural Centre, WA. Nov 9-27, 2021
Presented by The Blue Room Theatre and Mel and Sal, this incarnation of Little Women is a modern take on the classic coming of age story.
Traditionally set and costumed, Eilish Campbell has created a picture book look, with the March Sisters' home beautifully staged, and some sumptuous costuming. Lighting, designed by Rhiannon Petersen, is emotive and effective. The story sticks closely to the original, but there are some interesting and stark changes. There is an interesting blend of music from Joe Paradise Lui including choices starkly outside the era, the performers use Australian accents, and most interestingly, this is a queer reading, with a Laurie that is female rather than the male of the original.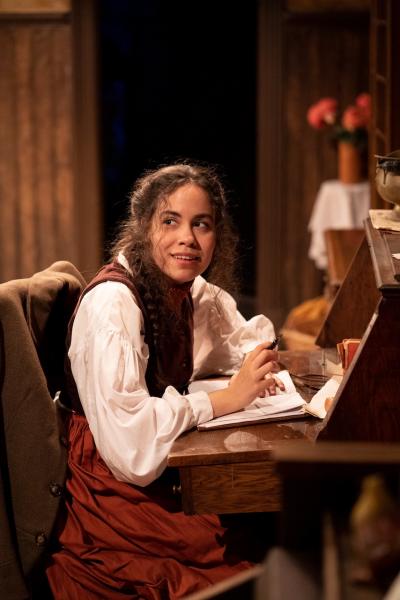 The queering of Little Women is a fascinating choice. Jo, as a character, has set off many readers' gaydars, and not just because of her "tomboy" qualities. Author Louisa May Alcott, famously having never married, described herself as "a man's soul put by some freak of nature into a woman's body … because I have fallen in love with so many pretty girls and never once the least bit with any man".
Played with just five performers, the March sisters created a solid sisterhood. Cezara Critti-Schnaars is a dynamic, 'boyish' Jo, with a beautifully relaxed delivery, Jess Nyanda Moyle is an excellent Meg, with lovely depth, Amber Kitney shows a lovely growth throughout as Amy, with Mani Mae Gomes nicely completing the quartet, as gentle Beth.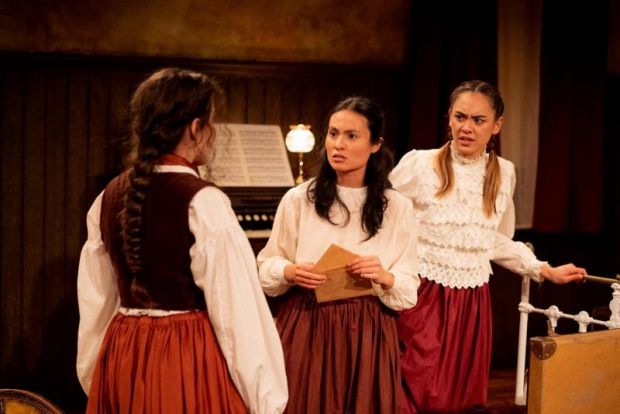 Ramiah Alcantara plays the traditionally male role of Laurie, with an elegance and assurance, that makes it feel as if Laurie has always been a Theodora.
An interesting twist on a classic, that has appeal for both old and new audiences.
Kimberley Shaw
Photographer: Tashi Hall.