Medea and Jason: A Mini Musical
By Loucas Loizou. Melbourne Fringe. September 30 to October 17, 2021
The myth of Medea inspired the famous Euripides play, written and performed in 431 BC. It received third prize, considered a fair appraisal, during the Dionysus Festival in Ancient Greece. Medea is now considered one of the greatest plays of Western civilization. It has had countless productions, adaptations, yet is still resonating with modern audiences for its core themes that explore patriarchy, vengeance, betrayal, filicide, exile, and political corruption.
Medea and Jason: A Mini Musical is a heartfelt rendition of the myth of Medea by the evocative singer/musician Loucas Loizou. He offers an unprecedented performance in a one man show in a half-man (Jason) and half-woman (Medea) interpretation of the story, set some thirty years on.
The original plot centres on the actions of Medea, a former princess of the kingdom of Colchis. When she marries Jason, her status is threatened when Jason leaves her for a Greek princess of Corinth. Medea takes vengeance on Jason by murdering his new wife as as well as her two sons, after which she escapes to Athens with the help of the gods in a golden chariot, to begin a new life.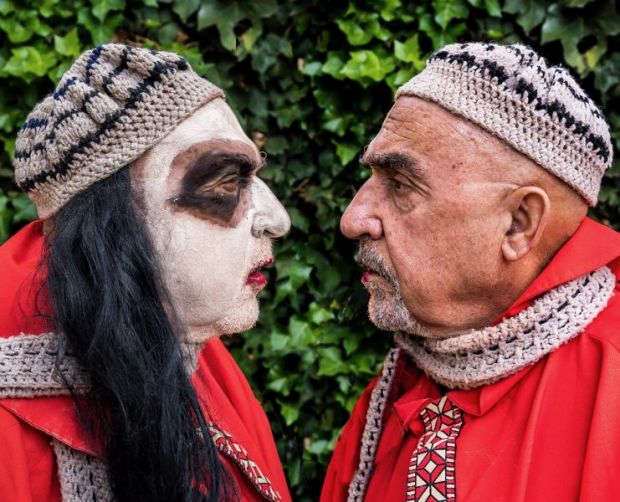 The fervent Loizou, dressed in a unisex yellow kaftan, performs in an ancient catacomb-like setting that offers appreciable acoustics for his voice and guitar. His one-man-show is innovatively profound and relentless in courage and enthusiasm. He has successfully managed to recontextualise the play with the seventy-year-old Jason paying a visit to Medea in Athens - he seeks answers and closure while offering an amiable reconciliation with his once estranged septuagenarian ex-wife.
Loizou offers a generous re-evaluation of the myth of Medea, interspersed with six hauntingly beautiful love songs signifying devotion, desire, foreboding passion, and unconditional love. Performed on acoustic steel string guitar, songs from Jason resonate a bright and loud sound in 'Special Lover' and 'Till Death Do Us Part'. Medea's songs, emanating from a nylon string guitar, produce a slow mellow sound for 'The Wedding Song' (sung in Greek) and 'You Are the Blood in My Veins'. The songs are all delightful - some are sorrowful and moving, others are alluring. Loizou has distinctive voice and is defiantly one of a kind.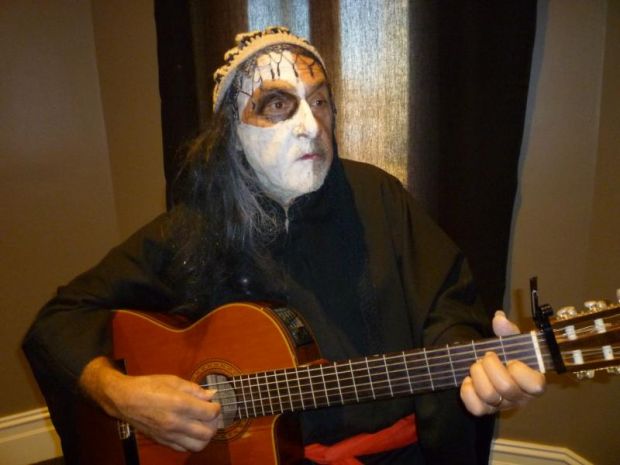 Loizou was born in Cyprus to Greek parents, he studied classical guitar when he was young and Pianoforte at London's Trinity College of Music. He was exiled from Cyprus during the 1974 Turkish invasion while on holiday in London. He worked for the BBC and Cyprus TV and eventually moved to Australia where he studied theatre direction at NIDA. He has independently produced his own shows that include Oedipus Rex-The Mini Musical and Homer's Odyssey-A Mini Musical. He is currently working on a new musical show on Giacomo Casanova.
Flora Georgiou