Melbourne International Comedy Festival 2013
Our Reviewers are out and about at the Comedy Festival.
Just the Two of Each of Us
The Pajama Men. Arts Centre Melbourne, Fairfax Studio. April 4 – 21.
The Pajama Men - that's Shenoah Allen and Mark Chavez - have been performing together in their jammies since 2000. Their latest piece Just the Two of Each of Us, here as part of the Melbourne Comedy Festival, showcases fabulous physical comedy and terrific timing, as the duo inhabit a large cast of characters, seamlessly swapping from one to the other with changes of voice, body language and physical appearance.
Both have talent in bucketloads - Allen amazes with the elasticity of his face, which is able to assume a variety of characters each so distinctive that you'd think you were watching a different actor, if not for the fact that he changes right in front of you (and retains the same jimjams throughout the gig).
Chavez, the more deadpan of the two, is just as funny in his own right. Put them together and you have a terrific show, full of off-the-wall humour, stunning punning, and even a bizarre narrative thread to tie all their oddball characters together in an entertaining if hard to follow story involving the return of a mythical beast after 700 years.
The pair perform the entire show with the most meager of props – two chairs, in fact. Everything else they need is mimed, often to the accompaniment of mouthmade sound effects. Their big western man astride his motorcycle is a sight to behold. The pace is rapid-fire and quite a bit of ad libbing seemed to be going on – to the delight of the audience. And there's no doubt how hard both men were working – the sheer physicality of their performance required plenty of energy. It's a fantastically fun night from two dedicated performers at the top of their form.
Alex Paige
The Renegades
2 Ukuleles and a Cello. Caz Reitops Dirty Secrets, Collingwood. 3 April – 21 April.
In a Collingwood Basement.
Three people with comedic intent, two ukuleles and a cello, a classy looping pedal, and an audience prepared to participate in the basement of a bar in Collingwood is an interesting mix.
The evening started with some mime from John Leung who later turned out to be the musician. Then Ed Britton, the audience involver and stand up arrived, and with a lovely set up produced some bowties for the audience. This turned out to be the highlight of the evening.
Katherine Rich played the opera diva.
The show was based around the old theatre sports game of asking the audience for a style of music and a topic and then producing a song out of thin air. The audience provided some suggestions and couple of songs were produced and a couple of damp squibs.
Preparation and communication are the keys to great improvisation and there was not quite enough of either for the show to come to life. There were a lot of rough edges and dropped momentum, but their bravado and commitment carried them through.
Ruth Richter
Celebrity Theatresports™
Impro Melbourne. National Theatre, St Kilda. 20 April 2013
The music starts, the lights come up and the stage is waiting, but for what? It could be anything, and that is the charm and excitement of improvisation.
The MC, Simon Dowling engaged the audience and explained how it all worked for the first timers in the very full audience. But, from the start, it was clear this was an experienced partisan crowd. They knew what to chant at the first "L" at the end of the round and several were well prepared to catch the lollies that rained down on us.
There was a mix of games with some chosen by the team captains Michelle Nussey, Patti Stiles, Rik Brown and Lliam Amor and some drawn out of a hat or allocated to the teams. The action flowed fast and furious with a giddy mix of wonderful one liners and seat of the pants injection of offers. There was a full range of theatre including wonderful songs, pathos and physical comedy.
Although it is a competition for the Theatre Sports Trophy ,the teams were very supportive and often dived in to make up numbers and everyone joined into to be an instant Riverdance, doing a very spirited Irish dance.
Most team members were very respectful of the groups' work with only the occasional clanger which left the team floundering for the next step. Getting ideas from the audience was loud and tedious, although the team leaders always seemed to come up with something.
Impro Melbourne has been doing this for a long time and it shows in their command of the elements that make up the evening including the music provided by Gordon Dorin which very cleverly underpinned the acting and the lighting which mostly followed the action, but which sometimes was an offer in itself. Props were supplied to the actors by two 'snoggers'. These seemed to be randomly supplied and some presented a considerable challenge which added to the triumph when they were integrated into the action.
The entire flow of the evening was masterfully managed and allowed the players to shine. Even the judges contributed to the performance with "the hanging judge" being devilishly made up and being very mean indeed.
While this was a one off show, the audience cheered when it was announced that there will be another theatre sports season in the near future. No wonder, it is a great spectator sport.
Ruth Richter
Open Mic Life
With Doug Gordon and Russell Wiggington. Sahara Bar and Restaurant. March 6 and April 6, 13, 20, 2013
Doug Gordon and Russell Wiggington run an ongoing podcast about being a comedian and breaking into the circuit. For this live performance and recording they were supported by Greg Fleet, Mark Conway and the Nelson twins.
The miniscule audience made their way up many, many stairs. Thankfully the folding chairs were comfy enough and the bar was open. The lighting was patchy, but enough to see what was going on. Doug and Russell had a range of questions prepared and others emerged from the conversation. They warmly included the audience in the conversation and audience questions were treated seriously.
The show slipped between informative talk, mutual put downs, improvised one-liners and try out jokes. There was general good humour with several moments of straight out laughter. Good advice was offered – don't sleep with the bar staff, start with your second best joke and finish with your best.
As a show, it might do better if there was a firm decision about which way to go - informative or funny, although Greg Fleet had decided – it was an opportunity to wangle a free drink from an audience member. To be fair, she was willing and he provided some interesting reflections about life towards the top of Australian comedy. The other panellists shared their experiences of running an open mic room and developments in the comedy world.
A pleasant time with interesting insights into what goes on behind the scenes and some hot tips for budding comics.
Ruth Richter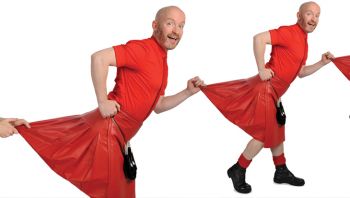 Craig Hill in Jock's Trap.
The Fabulous Spiegeltent, Melbourne Arts Centre. April 16 - 21.
Craig Hill is cap-C camp but a refreshing contrast to the stereotypical snide bitchiness of the older generation of British entertainers who have based their standup shtick around their sexuality - I'm thinking particularly of Julian Clary here. Hill presents a brashly confident face to his audience and a warmth which makes even his coarser barbs sound good-natured and all in fun.
He bounds on stage for a hi-energy dance intro, bedecked in red leather kilt with matching tie and shirt, before settling down to a show which relies on audience interaction. Hapless homos and heteros alike are identified, interrogated and made gentle fun of, frequently providing a takeoff point for one of Hill's many meandering anecdotes. These were often hard to follow but usually very funny, full of wry observation, witty wordplay and double entendres in the best comic camp tradition.
A key topic of his routine for this Melbourne Comedy Festival appearance was his affection for the Aussie accent, which he assumed at regular intervals throughout the performance. Judging from the results and bearing in mind his worn-on-sleeve gayness I'm inclined to believe he picked it up from a regular viewing of episodes of Prisoner (corroborated by the fact that he started singing the theme song at one point). Mercifully, most of the show was performed in his native Glaswegian brogue.
It was a fun show though the audience were occasionally hard work, slow to join in for the singalong takeoff of Petula Clark's Downtown - with new lyrics by Hill referencing a leather bar in Glasgow. He asked if we wanted the clean or filthy version - we chose the latter so had only ourselves to blame if the content was a bit too explicit for some (not that anyone seemed offended). The hour seemed to pass way too fast and Hill gave the impression he had enough material to keep riffing on.
Though Hill did bring one bemused fellow up for the closing dance number, it was left too late in the gig to do much with him. The show is begging for a longer running time which would afford Hill the opportunity to work with audience members on stage - the results might well be side-splitting.
Alex Paige
Never Say Always
By Warrick Glynn. A2B Productions. Directed by Andrew Vial. Mechanics Institute Brunswick. April 9 -14, 2013
"Never Say Always" is another episode in the lives of Steve and Joe, a gay couple who first met in a previous play From Arsehole to Breakfast written by Warrick Glynn. In this play they want to take the next big step in their relationship, but the Federal Government stands in their way, continuing to refuse to allow same sex marriage. So Steve and Joe gather up their close friends and parents to head to Bali for a romantic "Wedding".
Their path to the altar is bumpy, with Bali Belly, anxiety and a family sagas impacting their big day and leading to humourous exchanges. As with any "romcom" there are the wedding nerves and wondering "is he the right one?"
Daniel Madrigali and Francisco Lopez as Steve and Joe came across as an odd couple - Daniel's character bordering on archetypal gay guy being swept up in the romance, while Francisco's Joe, being much more straight, seemed largely focused on the marriage as a political statement.
The standout performances were Lynda West as Mary (Joe's Mum), Bruce Carboon as Neville (Steve's Ocker Dad) and particularly Marcus Ingleby as Nathan the best friend. They appeared relaxed onstage and comfortable in their characters. In an amusing discussion about same-sex marriage, Nathan acerbically argues that Gays should be entitled to suffer a loveless marriage, just like straight people!
The staging was simple but by the clever use of lighting and sound, a few pieces of furniture and props were transformed into different locations – a kitchen, an airport, a Bali nightclub, the beach.
Ultimately the message of the play for me was there are real major life events to deal with such as sickness and death, so we shouldn't be wasting our energy stopping two people getting married. The play ends on a tragic note leaving the way open for a sequel, but it is a melancholy way to end what is described as a comedy.
Shirley Jensen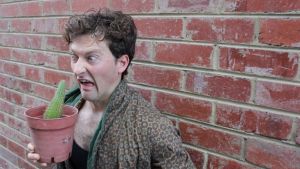 Chaos
By Patrick Miller. The Tuxedo Cat. 11th - 21st April, 2013
How do you tie together an hilarious series of seemingly unconnected character driven vignettes to explain chaos theory and global warming? Use a talking cactus, of course!
Patrick Miller is a very talented performer who delivers excellent original comedy and comic songs in this one man/ one cactus show which tackles a prickly subject.
His comedy at times is very gentle, at other times biting satire, but his confident presentation and easy manner ensured the audience was always on his side, willing to suspend their disbelief and sometimes unexpectedly interact with the characters.
And there were many characters, including but not limited to, a randy insect, delinquent singing youth, a psychologist with an interest in Stockholm Syndrome, an Alien, a shek and a stunning Polar Bear!
And, over the course of the show, he cleverly ties all the loose ends together, resulting in a very satisfying show. Very clever and very funny!
Shirley Jensen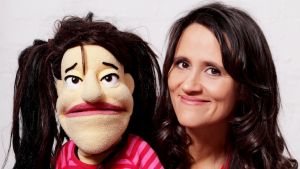 Nina Conti
Dolly Mixtures. Melbourne Town Hall. March 28-31, April 6-7, 9-14
This is verbal tightrope walking at its best - a combination of really fine ventriloquism and stand-up with audience involvement in a whirlwind of gently ribald good humour and occasional cutting comments.
The show opens with Nina Conti bringing bags containing the monkey, her daughter Nina, Stephan the builder from Northern Poland, her granny, Killer the Pit Bull and John, her old philosophy lecturer onto stage. She delivers a little patter which suggests she is slightly disorganised. This is not true.
What is true is that Nina Conti can act. She can convince people who can actually see her hand up the back of the puppet and who know for sure that she is providing the voice of the character that she is surprised or embarrassed by what the puppet has just said. She convinced a full theatre and they showed their belief with consistent delighted laughter. This double reality provided consistent laughs throughout the show.
Nina moved the show along introducing new puppets, conjuring their character and voice into life as soon as they were out of their bag. She also invited a few people in the front rows to join her on stage and become god, a builder and a couple finding love and involved them with kind, lightning fast repartee. While there was some embarrassment, no one was left stranded.
Not every joke worked, the guitar played with the puppet's face for example, but it is a complete package of technically brilliant, well crafted, satisfying entertainment.
Ruth Richter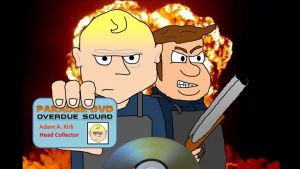 The Last Video Shop Ever
Williams & Adam Kirk . Fad Gallery, Corrs Lane, Melbourne. 9th - 20th April, 2013.
Up a narrow staircase to a 3rd floor venue, which felt like someone's lounge room with a collection of odd couches and chairs, we gathered to watch the Live, Almost-Finished Animated Movie from the creative and "super mega sexy genius" minds of Michael Williams and Adam Kirk.
The premise is that these guys have been making a movie set in the near future, when the one remaining video store in the world is threatened with closure, and to pay the overdue rent, two gun-wielding film nerds go out, Rambo style, to collect overdue fees.
But the film's production budget has been eaten up by the inevitable car chase sequence and the money has run out before they could add the sound track, so Michael and Adam have to voice all the characters live. What follows is a fun evening of gratuitous violence, film references, narrator infighting and a variety of animation styles. And in the end we all have to decide whether Good will defeat Evil, and Fit overcome Obese.
The voice-overs correspond exceptionally well with the vision - this is a very well rehearsed performance but Michael and Adam made it feel that this was the first time they had said those lines. The interruptions and surprises were believable, nothing forced. These guys are good.
This performance is full of popular culture references especially movies and video games and you can check out their clever opening credits on Youtube. But be warned - quite a number of the characters in this movie meet a grizzly end, so if you are offended by graphic animated depictions of senseless violence do not go to see this performance.
Shirley Jensen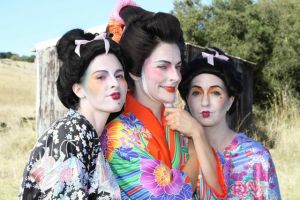 Memoirs of an Aisha
Aisha The Geisha & The Dairy Chicks. Revolt Melbourne. 10 - 21 April 2013
Aisha is an East Gippsland dairy farmer who goes to extraordinary lengths to win back the love of her life, Craig, captain of the Nar Nar Goons Footy team who has not returned from an end of season footy trip to Tokyo. Aisha follows him to Japan and finds him in the arms of a beautiful, petite, and quiet Japanese woman - everything Aisha is not!
Determined to win back his love Aisha convinces the proprietor of a Geisha school to allow her to enrol. Cultures and attitudes collide in hilarious ways as she squeezes years of training into a few weeks and she became the World's First Foreign Geisha.
As with any good story there are triumphs and setbacks and we rejoice when Aisha finally has the goal in sight and realises she is no longer the person who needed Craig.
This is a well contstucted piece with clever musical pieces that support and sometime expand the narrative. The Dairy Chicks, Emma Hart and Libby Sherring, are a delight - their vocal work was a pleasure to listen to.
Kate Hanley as both writer and performer gives a relaxed performance, confident in her material. Kate plays various characters and moves between them seamlessly.
With subject matter being an amalgam of footy, Geisha training, toilet humour, country and western music, and Japanese and Australian sensibilities you can't go wrong.
This Aisha is a Bonza(i) Geisha.
Shirley Jensen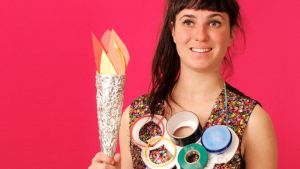 Olympik Phever
Devised by Madeleine Tucker and Danny Cisco. Forum Theatre - Pizza Room. April 9th - 21st, 2013
When the regular host of a late night Olympic Variety TV show cannot find a fill-in presenter, his only choice is annoying wannabe Madeleine Tucker. She takes over the broadcast and brings her own "special" brand of humour to the show - think Play School meets Channel 31 advertorial at 3 in the morning.
This wacky show has comic songs, video ad breaks, flying packets of sugar, intricate crayon work and a set made from a tarp, cardboard and staples.
Some bits were funny, some bits not so funny, but throughout Madeleine and her sidekick Danny move through the zany material with confidence.
Worth a look.
Shirley Jensen

The Incredibly Satisfying Adventures of Milton McAffrey P.I.
Driving Monks Productions. Written and Directed by Tim Driver. Revolt Melbourne. 10 - 20 April 2013
This 1930's radio play within a stage play is beautifully produced. Nine voice actors portray the story of a burnt-out detective, Milton McAffrey, taking on an exciting new case to pay his outstanding alimony bills, with the help of his plucky, young investigative assistant Johnny Johnson.
Costumes are great with attention to detail. The staging was excellent - getting 9 characters to move around almost constantly on a small stage with furniture and props was impressive. The verbal action flowed seamlessly interspersed with humorous radio ads and product placements within the radio storyline and sound effects are done live onstage.
But I can't really tell you much about the storyline because the dialogue was too fast and some accents so thick that I could not understand much of what was said. The only character consistently comprehendible was Johnny Johnson (John Frankland). Some of the audience seemed to be following and laughed, however the actors did not pause for any laughter and ploughed on.
I appreciate that part of the humour of the play was the rapid-fire dialogue but the audience needs to be drawn into the story in a lower gear and then carried along toward the frenetic ending. Perhaps this performance suffered from a lack of fresh eyes at rehearsal - when the writer and director are one and the same, the words spoken are so much a part of them it is difficult to be objective.
With an interest in radio plays and sound effects I really wanted to enjoy this show. Ultimately "The Incredibly Satisfying Adventures of Milton McAffrey P.I.", with its excellent production values and clever premise, was incredibly unsatisfying.
Shirley Jensen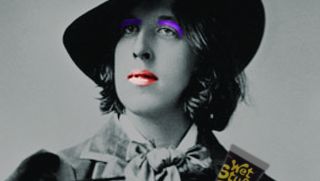 The Importance of Being Earnest as performed by 3 F**king Queens & a Duck
By Steven Dawson. Directed by Wayne Pearn and Steven Dawson. Out Cast Theatre. Mechanics Institute Performing Arts Centre, Brunswick. April 2 – 20, 2013
Doing Earnest
An enjoyable poke at theatre delivered in a jolly, rude, irreverent romp with entendre – mostly single.
The play follows a melodramatic shoestring theatre group consisting of two older camp hacks and a young 'up and coming' actor exploring his sexuality as they rehearse for a performance of one of our beloved theatrical treasures, The Importance of Being Earnest.
Their preparation begins with a prologue which explains their limitations: a limited company, no money, using a donated space, a titchy relationship between the two older actors and the introduction of a beautiful boy to the troupe. The prologue is delivered with all of the company in identical wigs, tights, pantaloons and floppy white shirts in a strongly gestural style. You also get a sense of their devotion to the performance which they are determined will go on despite these difficulties.
Their explorations of the text include short vignettes using mannered poses reminiscent of Restoration Theatre plus dashes of Naturalism, Berkoff and Kubuki ultimately resulting in a semi respectful run at the afternoon tea, proposal and bag scenes from Earnest.
The play exposes the difficulties for the birth of a play when there are leakages of real relationship tensions between actors and out of control practical realities onto the stage. There is a long running rivalry between the two older actors which results in two Lady Bracknells delivering the denouement and a third just waiting for her turn. This is beautifully managed with timing of the Ladies Bracknell's dialogue off just enough to create a hilarious dissonance. Difficulties are loaded on through the adjustments needed to include an easily attracted and distracted newbie in the group.
The manoeuvres between actors are delivered at breakneck speed with overtones and undertones and references that would make my maiden aunt blush, but provoked many laughs and sustained guffaws from this audience. The acting and delivery of furious banter carries the narrative along and helps to cover some of the well-used narrative strategies of increasing pressure by cutting short the time available for The Importance of Being Earnest's performance, increasingly turgid relationships between actors and even the "let's do the scene again this time using ………(insert theatre style of preference)".
The actors managed well. Their mountain of dialogue had a few tiny flutters of memory search but was delivered with all of the conviction melodramatic camp allows. Their characters drew from a well of bitchiness fed by the stream of artistic necessity and long association. The presentation of the traumas of the actors off stage relationships was a little marred by there being little discernible difference between their off stage and on stage characterisation and pace. This is where plays of a similar narrative such as "Noises Off" get much of their pathos; something this play lacks.
Steven Dawson has written a pacey piece of melodrama with a shining nod to Oscar Wilde and his acting as a camp leading lady was beautifully judged and much more than competent.
Lee Threadgold as Winston was a very able foil and Matthew Dorning as Christian, the newcomer, played the juvenile lead with conviction.
The setting was simple, just three screens and minimal props – this is where the duck comes in. The staging supports the play with excellent use of music and lighting provided by Kieran Harahan and a truly fabulous moment of shifting the audience from back of stage to front of stage using a simple rearrangement of furniture. There was an unfortunate spillage of afternoon tea things which was calmly dealt with over time – what a fate for cucumber sandwiches!
Remember the Duck? It had a starring role in the title of the play and a very serious introduction immediately the play commenced atop a nervously shaking hand which lent the Duck a mesmerising vibrational quality. It was explained as a necessity for Christian's artistic expression and bargained into the play as a swap for including the new actor into the troupe. I was ready for a feast of duck laden metaphors, duck jokes, even feathered friends but was disappointed. After its grand entrance it disappeared with no explanation. At one point the Duck ended up on the floor and was nudged out of the way under a chair by a foot. It did, however, make a grand exit being used to deliver the final blow of the play.
The use and misuse of the Duck reveals how the overall play suffers a little from a lack of directorial discernment. The other points of weakness are actors do not make the difference between on and off stage characterisation and pace and the "insert theatrical style of choice" section goes on too long and is just not clever enough to justify its obviousness. Perhaps this is the result of Steven Dawson being writer, actor and co-director with Wayne Pearn - an extremely difficult position from which to find critical appreciation.
For an audience wanting a stylish, melodramatic and funny escape into campy, rude, although not really offensive theatre, this is just the thing. I guarantee you will laugh.
Ruth Richter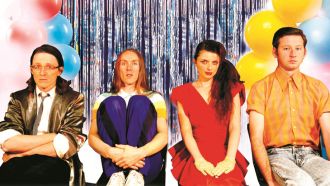 School Dance.
Windmill Theatre. Directed by Rosemary Myers. The Playhouse, Arts Centre Melbourne. April 10 – 20.
School Dancetakes fortysomethings back to their high school days - suddenly it's the 1980s, with all the horror of new romantic pop, mulleted bullies and teenage angst of the high school dance that we either remember fondly or would desperately prefer to forget. Despite this setting, the play seems aimed at a contemporary teenage audience, though how easily they can relate to the emptiness of a pre-cellphone and internet connected teenage world must be questionable.
Of course the focus here is on what hasn't changed: adolescent alienation, bullying, conformity, and what it is to be a nerd at high school. The main characters are three nerds, Matthew, Jonathan and Luke, and School Dance is the story of their friendship and presumably how they overcome their internal fears to triumph over the pressures of conformity as exemplified by the bully from hell, the suitably hulking Derek Sturgess.
I say "presumably", because the narrative thrust was extremely difficult to follow. This was partly due to the truly dire audio mix, in which sound effects and background music were frequently at almost deafening levels (at least where I was sitting), muffling the actors' dialogue and voiceover narration to the point where it was all but inaudible. As, understandably, sound effects were frequently most prominent in the story's climactic moments, this meant it was impossible to understand what was supposed to be going on. Hopefully this problem will be rectified for the remaining performances, but it is hard to understand why it wasn't identified at the sound check or indeed corrected on the fly during the evening.
Technical problems aside, the story frequently laboured under long scenes that went nowhere with regard to both characterisation and plot development (particularly the dragged-out sequence with Matthew and Danika in the invisible world), out-of-nowhere resolutions (again, unless I missed explanatory dialogue under the thundering effects) and characters introduced for no apparent reason, only to vanish after contributing nothing.
I should emphasise that this is clearly supposed to be a comedy show aimed at a youth audience, with plenty of funny dancing, colourful costumes and a strong fantasy element. Perhaps in this spirit, the cast - often very funny when performing the required physical contortions - were clearly treating the whole thing as a bit of a lark. There was no discernible effort to convince that what was happening on stage was real and spontaneous - rather the show took an almost panto-like approach, stopping just short of knowing winks at the audience. This made it difficult to empathise with any of our alienated 'heroes', ultimately rendering the whole piece pretty shallow. It's telling that the biggest laughs of the night were in response to fart sounds, bleeped expletives and the guest appearance of a mogwai from the movie Gremlins. Hopefully there was a positive message to be found under all the noise, dance and costume changes, but if so I'm afraid it escaped me.
Alex Paige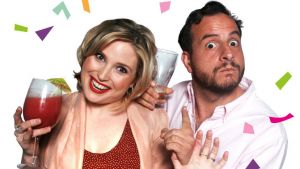 Sidekicks
By Stephen Vagg. Directed by Louise Alston. Trades Hall Bookshop. Until April 6th.
Some shows are so hyped up that you wonder how anyone could expect them to meet expectations. Others are low-key, largely unheralded and creep under your guard to provide the kind of warm satisfaction that terrific theatre brings. Sidekicks is definitely the latter, and I can't for the life of me understand why it is struggling to get the kind of audience it deserves, when far lesser offerings are playing to capacity at MICF. Of the 10 or so shows I have seen at this year's festival, this is by far and away the best and all credit must go to husband and wife team Stephen Vagg and Louise Alston and their fabulous cast of two Dan Ilic (as Max) and Emily Rose Brennan (as CB).
Sidekicks sits somewhere between duo stand-up and a well structured play and explores what happens to the best mates or Sidekicks of two people falling in love in a rom-com. It's sizzling writing – like Woody Allen on speed – from a true craftsman who doesn't treat the audience like morons. Put your brain in gear upon entering, because this writer isn't going to talk down to you and expects you to keep up. It's smart, intelligent humour with real depth that you won't have time to think about until it's over. Though of a quality which already could ensure success off Broadway, the characters are not American stereotypes, they're very much recognisable as Aussies, but the storytelling, like all good craft, is universal. It's beautifully directed by Louise Alston, who gently leads her actors through their journey on a tiny postage stamp stage , and excels with every laugh, nuance and emotional curved ball. Then there are the two actors. They're perfectly cast and consummate professionals as they explore their own (and each other's) fears, foibles and fantasies. Dan Ilic brings an amazing array of talents to the role of the slightly nerdy, fatalistic self effacing and ultimately endearing Max. Emily Rose Brennan is very beautiful, yet her insecurities and doubts are never less than 100% convincing. Both are stunning performers and manage that fine balance between hilarious one-liners and poignant characterisation. If this were presented at somewhere like Chapel off Chapel we'd be queuing for tickets, but make the effort in the next few days to seek out Sidekicks. It's worth it. I loved it, and so will you.
Coral Drouyn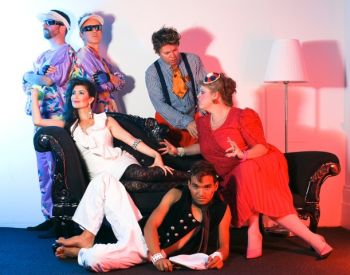 The Time Machine
By Simon J Robinson. Directed by Simon J Robinson. Bare Elements Productions. Imperial Hotel, Melbourne. 13th and 20th April, 2013
This is theatre at its most involving – you are given a part to play and instructions about the main obsession of your character. Anyone who has played "Murder" will recognise the format although the character information is less sophisticated since the narrative heavy lifting is done by six actors who hold the evening together and introduce each new plot twist.
The main story line is that a group of people are gathered in 1985 to wait for the arrival of a time machine built by H G Bells in the 1930s. When the time machine does arrive H G Bells is dead, but whose fault is that? There were a number of existing relationships, lovers, wife, a ripped off relative, in fact, a complete array of suspects.
On arrival we mingled and were given drinks and a name tag. Most of us had taken some trouble to dress our part (who could forget 80s aerobics gear?). The actors tried to make sure that we all had someone to talk to which took the edge off a slightly difficult start. Two of the actors were fashion police dressed in inimitable fluro tack suits we all remember. Well, not, all as it turned out, some of the guests were born in the 80s and did not have any idea that things had been so bad.
There was a general willingness to suspend disbelief and join in. A few people got into their character, one loudly proclaiming that H G Bells had stolen his father's work and the aerobics couple led a very effective work out during a break in the action.
The scene was set by a melodramatic argument between Emma Walmsley as Alexis Carringbag, an entrepreneur with a handbag empire and Teagan Robertson as Adora Bang, leader of the Bang Empire. Dinner was announced and we all moved to the dining table. Unfortunately, the room was too small and the table not big enough. It was hot and the elbow to elbow dining brought us all closer, and not in a good way.
The food was 80s themed Prawn Cocktails, Chicken Kiev and Sorbet for me. Pleasant. The meal service was unobtrusive although there was quite a wait for mains.
Craig Thompson as Hercule Twiggle worked very hard to keep the evening moving with considerable wit and charm. Other actors also made efforts to involve the guests. There were further revelations about the various power machinations, relationships and intrigues. The time machine arrived covered by some classic misdirection up one end of the room while the time machine was ushered in at the other. Overall, the story wasn't nearly as interesting or involving as the games, singing and dancing that kept things going during the meal.
The most uncomfortable and disappointing part of the evening was the introduction of the notion that the time machine, "Turdas" was powered by sexual energy with the result that the men who travelled on it had very obvious (zucchini evoking) erections. This kind of poke at social norms needs a point and none was delivered. But most disappointing was that there is no way, in an evening centered on involvement, that a guest could engage with this element of the performance.
Unfortunate and distracting since most people I talked to mostly enjoyed it and the company has good hearted, committed actors trying, and almost succeeding, in delivering an involving, fun evening of theatre.
Ruth Richter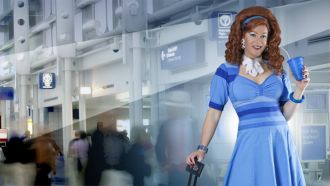 Dixie Longate in My Bags Went Where?
Forum Theatre, Flinders St Melbourne. 30 March – 14 April.
Dixie Longate is in fact a bloke in a dress but this barely registers, so convincing and committed is her characterisation of a brashly outspoken American tupperware lady from Alabama.
Back for another engagement at the Melbourne Comedy Festival after her debut last year, Dixie delivers a very funny show while also slipping in plenty of food for thought, such as what the fact that Sarah Palin has never held a passport says about her suitability for Vice Presidency of the US.
She paces the show pretty fast, and this combined with her thick Southern accent runs the risk that the audience will miss some of the laughs. But there are plenty to spare in this relentlessly risque piece that somehow manages to skirt around the borders of bad taste without ever crossing the line. Perhaps it's because Dixie is clearly a good-natured creation, genuinely interested in her audience and with not a bad word for anyone.
Her show takes a similar approach to our beloved Dame Edna's, but Dixie is not out to get laughs at audience members' expense. Rather, everyone is in on the joke. It's a genuinely feelgood hour which includes some dazzling ad-libbing from Dixie and onstage audience participation. And Dixie herself is so genuinely warm and engaging that it's hard to imagine anyone going along and not having a good time.
Alex Paige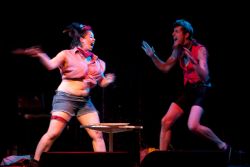 Circus Horrificus
The Butterfly Club . March 27 – April 21.
Two Tasmanian circus artists perform an hour long show filled with the most disgusting contortions and stunts, including rolling on broken bottles, stapling things to bottoms, inserting whole tennis balls in mouths and needles in loose skin, trapping hands in rabbit traps and plenty more absolutely revolting acts (and I do mean revolting!). It's gag and cover-your-eyes stuff, but so good you have to peek through your fingers so you don't miss anything. This show is seriously impressive!
Astrid Lawton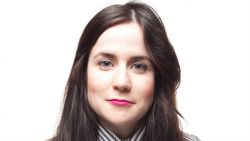 Katie Castles, How To
The Butterfly Club. Mar 27-31 and April 7.
Katie Castles' one woman show takes the audience through several different characters who range from a bogan ladies' man to an energetic aerobics instructor, before launching into several very impressive songs (her voice is beautiful!) which cover smug married Facebook friends and other problems encountered by someone nearing the big 3-0. Katie's show is likable and funny, with some very enthusiastic audience participation.
Astrid Lawton
Jenny Éclair is Eclairious
MTH Supper Room. Until April 7th.
When a cartoonist can draw you in 4 or 5 lines, or you only have to describe the platinum spiky hair-do and black rimmed glasses for people to say, "OH…The Grumpy Old Woman?", well, you're talking about fame Baby. Jenny Éclair is famous, instantly recognisable. She's also filthy, foul mouthed, totally intolerant and bloody hilarious. And, like fine wine, she just gets better with age, provided you don't gulp it down straight from the bottle, without pausing to enjoy the vintage taste.
Whether she's rejoicing that she no longer has to give hand jobs to young boys, or lamenting the fact that as you get older your pubic hair falls out ("should I get a comb-over?") whilst sending up the young girls in the audience who pay $200 for a Brazilian, she confronts and shocks and, ultimately, forcibly tears down your inhibitions if you refuse to let go of them voluntarily. The younger women left the show shell-shocked…not knowing whether to be happy or terrified by the prospect of reaching an age where they can be and say anything they like, and give the finger to anyone who objects. She's earned her star status, and those of us older than her modest 53 years (hardly old…I hope) were ready to stand up and cheer at the energy and exhilaration she exudes on stage. I spent the weekend doing pony gymkhana impressions for my almost middle-aged daughters. No, I'm not going to explain that. You'll have to see the show to find out. As if anyone needs an excuse!
Coral Drouyn
Max and Ivan Are Con Artists
Melbourne Town Hall – Powder Room. Directed by Jessica Ransom. Tuesday to Sunday till April 21st

Although categorized as Stand Up on the MICF website this performance is narrative sketch comedy at its finest, performed by Max Olesker "(taller, curly-haired, a bit Jewish and a bit more foppish)" and Ivan Gonzalez "(shorter, knitwear fan, formerly chubby)".
The story is familiar – six ex cons brought together by a ringleader for one final job, taking down a sinister Russian oligarch who has set up Las Vagas Charity Casino. That's the basic plot but numerous twists and turns are expertly interwoven into this hour of fast paced action and non-stop humour.
Max and Ivan skillfully jump between characters, plots and subplots as the story streaks towards its ultimate twisted resolve. The narrative is never lost but is expanded by the sidebars of absurdist humour.
Think "Oceans Eleven" meets "Horrible Histories". Get in early as word of mouth should see this show sell out, as they did in the 2012 Edinburgh Fringe and London's Soho Theatre.
Shirley Jensen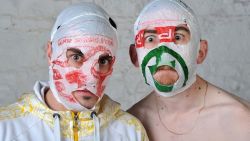 Rubberbandits
Hi Fi Bar. Mar 28 – April 7.
YouTube sensations The Rubberbandits' descend on MICF with their bizarre brand of comedic hip-hop, rapped in their very broad Limerick accents. The (mainly Irish) audience is in tears of laughter as the duo (their identities always concealed by plastic bags over their heads) rap their surprisingly catchy songs about various politically incorrect themes. The show closes with their most famous song, "I've a Horse Outside", with everyone singing along before calling the duo back for an encore. It's more of a concert than a comedy gig, but it's still very funny, energetic and enjoyable.
Astrid Lawton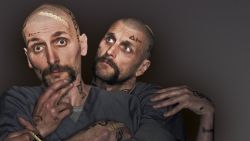 Inside
Spiegeltent. Mar 28 – April 21.
Frank Woodley and Simon Yates' show Inside is an absurdist piece of theatre that leaves one wondering why it is included as part of the MICF. Inside centres around two Russian brothers, prisoners in a strange and sadistic place where they are allowed five minutes of guided Vitamin D exposure a day, who are (sort of? Maybe?) planning their escape. There is some physical theatre, a great set and excellent use made of the Spiegeltent as a venue. As a stand-alone theatre show, it is interesting, thought-provoking and unusual. But as a piece of comic theatre, even darkly comic, it doesn't really hit the mark.
Astrid Lawton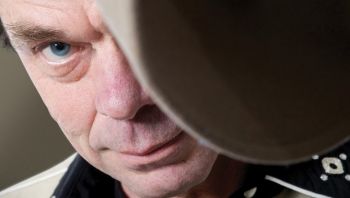 Rich Hall
RMIT Capitol Theatre. 28th March – 7th April.
American comedy seems to fall into two categories…that which involves lots of yelling and screaming (it's in your face and assaults you), and that which is quietly laconic and biting without real malice. Mr Hall is Rich (pun intended) in talent of the latter kind. His humour is not just observational, it's his own opinion. He's happy to go out on a limb and say it's okay to think your country is screwed, or Bob Dylan sucks, or certain audience members are losers, or our Prime Minister is nuts for getting rid of a heap of disloyal guys and replacing them with…..more of the same. In many ways Hall reminds me of the great Will Rogers (whom I have only seen on film) who once said "I am not a member of an organized political party. I am a Democrat." I suspect Rich Hall and Rogers would get along well. Both part Cherokee, both country boys, both much smarter than they like us to think they are. I first saw Hall on Not Necessarily The News, an American satirical TV show some 30 years ago. He looked and sounded for all the world like a young Buddy Ebsen (If you're under 45, look these names up). He has weathered somewhat. His face no longer looks lived in, it looks condemned for demolition. But the drawl is still there (despite the fact that he lives mostly in London and has done for years) and the deceptively simple delivery belies the intelligence behind the humour. What we were treated to last night was a consummate comedy artist owning an audience, and yet making it look like he was still busking on a street corner. Just him and a guitar in a packed large venue, showing the audience …many of them young comics from other festival offerings…how to be a star without making a big deal of it. And his wonderful observation that his hotel was so swanky they had visionary technology in the bar fridge which allowed you to see what a Pepsi would cost in the year 2061, was perfectly placed…it had bite, but you didn't need to chew on it for an hour. He did a 1 hour 20 minute set…and it was waaay too short. Superb.
Coral Drouyn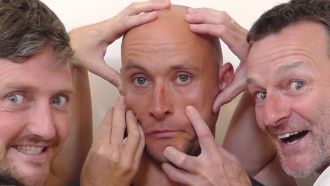 The Writers
Regent Room, Melbourne Town Hall. 30 March – 21 April.
A po-faced Steven Stagg sits at his laptop keyboard attempting to come up with a script for a TV comedy. As he tries to work he's continually distracted by his irritating flatmate Stephen Curry, who appears to be taking off a character akin to Paul Hogan's 1970s "Hoges".
Puffing out his chest and posturing in hideously unflattering denim shorts that look suspiciously like they came not from the menswear department but from the Sussan discount rack, Curry courts audience laughs from the sheer preposterousness of his appearance. His contribution to the narrative (what there is of one) consists of making dumbass suggestions for Stagg's script, replete with cliches and stereotypical characters. The latter are embodied by the third member of the troupe, Bob Franklin, who tries on a variety of English country dialects and makes repeated references to dolly birds.
For me this was one of those occasions, familiar to all of us I'm sure, when you feel as though you're the only person in the room not in on the joke. Certainly many in the audience seemed to find Franklin's mugging and Curry's posturing uproariously funny, while for me the humour fell completely flat.
There was also much corpsing throughout by all three performers and it was unclear whether this was spontaneous or pre-planned. Either way, it got the desired response from the audience, but again for me it was just not funny.
A performance piece of this nature, in which there is really no narrative, no theme, no characterisation and therefore no story as such must rely wholly on the charisma and wit of the performers to carry it. So if you like Stagg, Curry and Franklin and if the idea of watching three mates (or "professional actors" as Curry several times reminded the audience) trying to crack each other up appeals to you, then you will likely enjoy the show.
Alex Paige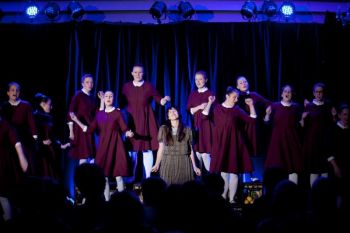 Choir Girl
Attic Erratic. Written and performed by Sarah Collins. Directed by Celeste Cody. Town Hall Supper Room. Monday April 8th & 15th 2013
Sarah Collins plays Susan (alto), so desperate to join a choir (after being dumped from her last one, again), she is willing to take 2 buses across town to get to rehearsals, and to once again deal with the usual range of personalities that you find in any choir (or theatre company or sporting club or business) – the "kissy kissies", the untalented, the stars, and the choristers who know you need to "blend in".
The performance is basically a monologue by Susan, describing her attempts to infiltrate the choir and more specifically the life of the accompanist about whom she fantasizes. Her inevitable journey toward madness, and being dumped yet again, is punctuated by the Chorus of women onstage. I feel the use of the choir as a Greek Chorus could have been further developed and used more often, as their musical numbers helped break up the large slabs of dialogue.
Choir Girl at its' heart is a portrait of a lonely woman searching for companionship and pushing people away by her obsessions. There are gentle laughs but the comedy is ultimately very black as you are left to feel Susan is destined to repeat this pattern as she descends more and more into madness.
From a technical view there were a number of issues. Sarah started the performance with no apparent amplification so could barely be heard in the back rows and then half way through the opening song the radio mic was suddenly turned up.
The device of illuminating a naked light bulb on the side of the stage to represent a character pulled focus from the stage, as did the bright computer screen and work lamp on the lighting desk halfway down the auditorium. This made the onstage lighting appear very dull. Light (and noise) spilling from the foyer area was also a distraction for those of us sitting towards the back.
Shirley Jensen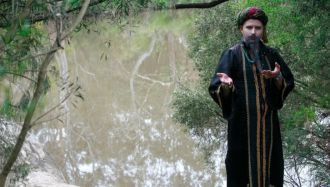 Charles Barrington - One Character Or Less
Anthony Rogers. Comedy on Collins till 6th April, 2013. The Tuxedo Cat from 11-21st April, 2013
"Unease, rambling, unsettling". These are my notes from this performance.
Charles Barrington's fictional bad reviews quoted in the show were prophetic rather than satirical. The performance improved slightly when he got onto familiar ground – too familiar as it seems to be the same shtick available on numerous online sites.
1 hour with Charles Barrington was too long; as he admitted himself he only has 45 minutes of show.
Perhaps a distillation of the funniest lines would create a 25 minute show that would leave the audience wanting more, rather than checking their watches to see when they could escape.
Shirley Jensen
The Headliners #1
Lower Melbourne Town Hall.
We don't get to see, or hear, all of the great comedy talents that hover on the brink of greatness in Britain or the USA. So The Headliners provided a welcome chance to get acquainted with three of the "almost greats" still on their way to becoming icons. The styles were markedly different but, in spite of almost all the material being driven by hard core sex gags, all three possessed impeccable comic timing and awesome delivery.
Michael Che is a young Afro Noo Yawker whose 20 minute set was built largely on sex – and explaining why it's okay for him to LOVE the N word, but he'd have to fight us if we said it. Material which would once have seemed too blue for mixed audiences actually became inoffensive with his laid back style and easy approach, even when he suggests that coloured weirdly shaped sex toys prove women are much more particular than guys. He's young, he's hip, he deserves to be seen. 28th March -7th April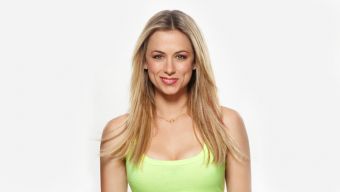 Iliza Schlesinger beat out the guys to be the only female to ever win Last Comic Standing. She talks a 5,000 revs per second, and her brand of humour is very much "Girl Power Rules, Okay?" I'd imagine she frightens the excrement out of most guys as she riffs on a theme, rather than plays for the audience. She's perfect for a twenty-something audience but many of the older bodies who had wandered in from the Twilight Home for the Perpetually Bewildered couldn't tune into her at all. I thought her routine on girlfriends deciding on a girl's night out was sheer genius. 28th-31st March
Pete Holmes is deceptively cutting, using charm and even geekiness to cut through our defences. Looking for all the world like a podgy Val Kilmer "The worst Batman ever" he slips under our guard and then makes us feel guilty for making him work too hard for approval…and on his birthday too! He's a charismatic Dork, if there is such a thing, with some great observational one-liners – and a comedy career that is deservedly going from strength to strength. You've got to love a guy who owns an "I-telephone"! March 28th- April 7th.
Coral Drouyn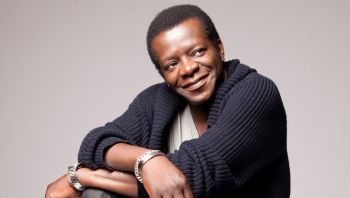 The Spokesman
Stephen K Amos. Athenaeum Theatre. Until March 21st
So Stephen K Amos has to ponder what he might be a Spokesman for? Not really, the list is extensive: he's openly gay, he's openly black (not a lot of choice in either) and he's openly hilariously funny, charming and erudite. Anyone who didn't want him as a spokesman would be nuts, or need their head examining; though Mr Amos might twist that to say they need their nuts examining. In a festival where many comics go for the shock value laugh (you know who you are) and resort to out and out filth rather than double entendre and the risqué, Amos always keeps a little bit of class up his sleeve. It's that class that separates the men from the boys, even when Amos is telling us that he's rather not be separated from the boys at all. Whether he's talking about his fear of water and quizzing the audience on their phobias; ticking off the jokes that work for future reference; the bogans in Adelaide, ( one instinctively knows that in Adelaide he rubbishes the bogans in Melbourne) or (his one big mistake of the night) Rolf Harris's connection with Jimmy Saville; he's always able to use his warm intelligence and wit to pull back from the brink of going too far. It's not cutting edge, but for the most part it makes us belly laugh. And isn't that what it's all about?
Coral Drouyn
Go Time
Arj Barker. Melbourne Town Hall. Until April 21st.
"Word of mouth is what counts," Arj Barker tells his audience. "Reviews don't count for nothing." He's probably right, and he has absolved me of feeling guilty about my worthless critique. Don't misunderstand me, this was one of the shows I was looking forward to most. In 10 minute sets as part of a comedy spectacular I think Arj's laid back, even naïve, style is hilarious. It's an appealing persona, and the laughs come thick and fast. But when asked to command the stage for an entire hour (or to run over to a total 75 minutes), Arj relinquishes belly laughs for warm chuckles, and sometimes dazed looks. It doesn't help that a comic who can neither sing nor dance opens with a musical number which is not funny, just bad. Then there's the "big surprise"….original homilies by Arj which are neither original, nor even new. Hearing a friend say, "Build a bridge and get over it" inspires Arj to create such comic gems as "Get a pack of cards and deal with it" or "Take an emulsifier, go to the toilet and get your shit together" (both copyright Arj Barker 2013!!!). Yep, that's the level of the laughs; which accounts for why most of those who laughed rather than chuckled appeared to be Gen Y kids who probably think Rich Hall is too hard/old to understand and "satire" is a couch for when you're exhausted. When the audience falters, Arj waffles around trying to find his way into the next gag in this "85% new" show (which seems more under-rehearsed than improvised), and then falls back on old shtick like the "video game" or "spring rolls" gags. His commendable philosophy about "Go Time" - living here and now, isn't new either. It's an old Californian hippy philosophy that dates back to before Arj was born. While his hatred of Little Orphan Annie was amusing enough, and it's true that tomorrow is always a day away, surely every comic has an obligation to his/her audience to make them laugh today?
Coral Drouyn
Roz Hammond - Gym and Tonic
Melbourne Town Hall – Backstage Room. Wed – Sun till 21st April
You know her face but can't place where you have seen it. It seems familiar because you have seen it often, in film, TV and theatre for 20 years. We have seen her in Mad As Hell, The Librarians, The Micallef Programme, Micro Nation, Thank God You're Here, Muriel's Wedding, to name just a few.
Roz Hammond is one of Australia's jobbing actors and in "Gym and Tonic" she uses her exceptional talent as an actor and writer and her real life experiences as a personal trainer to present a touching fourth-wall play about the disparate lives of 8 women gym members.
Billed as ''the miraculous things that sometimes occur amidst the bitching, moaning, lunging and groaning" this is a portrait of a group of women in a community gym class and the everyday problems they face.
With a simple rapid change of wig and shirt, Roz then transforms herself physically and vocally into each woman and draws us into their lives, each in their way feeling "the pain of love".
This is theatre at its most powerful – intimate and superbly crafted. I highly recommend it.
Shirley Jensen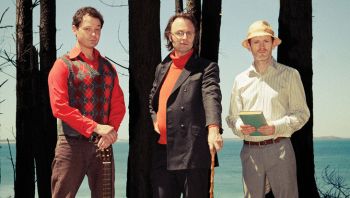 Tripod – Men of Substance.
The Famous Spiegeltent, Arts Centre Melbourne. Mar 28 – Ap 14.
Tripod is both a rock band and a hilarious comedy trio and from the moment its members burst onto the stage, shirts gloriously unbuttoned for their opening dance gyration, it's obvious the audience is in for a good time.
Scod, Yon and Gatesy are all engaging and talented performers and this latest show is a well-crafted combination of catchy musical numbers and very funny repartee. Much is made of the fact that the trio have been performing together for many years and this certainly comes across in the seemingly effortless ease of timing of their (mostly) good-natured banter.
According to Gatesy all three turned 40 this year, so it's perhaps no surprise that the show deals with aging - in Scod's case, turning into "Daddy Cardigan". A paean to the adult contemporary radio playlist hit home with the audience, but another song, this time about small businesspeople having to fill in the dreaded Business Activity Statement, seemed to find less people in on the joke – "about four", as Gatesy acknowledged. But it was pretty funny stuff nevertheless.
The intimacy of the Fabulous Spiegeltent makes it an ideal venue for this kind of act and Tripod's Men of Substance show is a genuine feelgood evening from three very polished and funny guys who've combined musical talent with contemporary observational comedy to create a memorable and entertaining show.
Alex Paige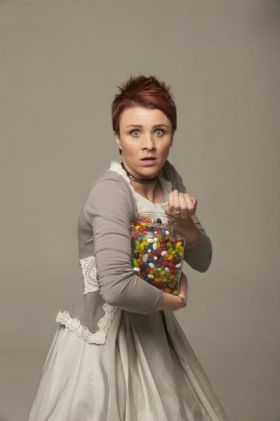 Cal Wilson is Guilty.
Melbourne Town Hall. 28th March – 21st April
Cal Wilson knows her stuff…and this year her stuff is GUILT. Are we all sublimating some guilt we haven't dealt with? MS Wilson thinks so. We were even asked to write our secret down with a red pen (I must admit I was disappointed at having to give the pen back) for later review. Her carefully crafted and rehearsed set is neatly bookended with two tales of Christmas….the opening is her own experience aged 4; the closing relates the 3rd Christmas of her son Digby. In between she tackles guilt as a child, as a teenager, as a woman and a mother. It's all very professional and based more on experience than observation. She understands full well the guilt trips our parents lay on us to maintain some kind of control. It's not confrontational or edgy, but it is wonderfully whimsical and, that most important of words at a comedy festival, FUNNY. Wilson herself is charming and empathetic, and even her still-strong Kiwi accent raises a smile. There's a lot to like in this show – a good comic doing what she does best, pleasing her audience. Her piece on Catholicism and the confessional was brilliantly placed for Good Friday. If I was a little sceptical about the lack of rawness and spontaneity, she managed to dispel that when I confessed publicly that in my own stand-up days (I was something of a novelty in the early seventies) I had tugged an audience members hair, not knowing he had alopecia, and great chunks of it came out and stuck to my hand while beads of blood appeared on his naked scalp! She managed to turn this shocking confession into a 10 minute bit that was totally improvised, and much funnier than the incident itself. Strangely enough, when she asked if I felt better for the confession, I truly did. Confession is good for the soul….and so is Cal Wilson.
Coral Drouyn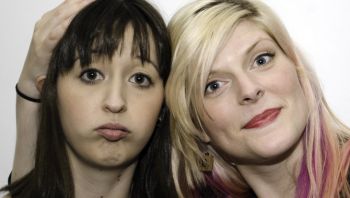 Life Lessons with Michelle and Gemma
Aardvarks Anonymous - Direction by Karin Muiznieks. Word Warehouse. Thursday to Saturday till 13th April 2013
Michelle Mammana and Gemma Duncan draw on their collective 50 years of life experience and share some sage and amusing advice on some of lifes' less obvious lessons, and ultimately discover a few truths about themselves.
With simple staging, well-rehearsed material and excellent comic timing the subject of Life Lessons allows these ladies to share a range of comic situations to illustrate each lesson. They share their thoughts on everyday issues such as platonic spooning, talking to strangers, the good and bad uses of social media, and the need for a Ps and Qs Act to enforce good manners.
Their final song was well written and very well sung, their voices working well together. Overall a very polished performance.
Shirley Jensen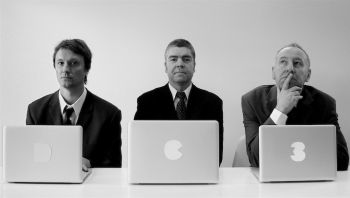 The Ringtone Cycle
The DC3. Fortyfivedownstairs. 2nd to 7th April 2013
Described in the flyers as "a punk rock Eurodisco version of Wagner's Ring Cycle - for people in hurry", I was expecting something completely different.
Damian Cowell, with musical assistance from Henri Grawe and Douglas Lee Roberton, presents a thought-provoking commentary on shitness in 21st century Australia, in spoken word and song, and how society has changed since the 70's. Looking like a banker, Damian literally comes forward of the footlights to regale the audience with his satirical monologues and driving song vocals.
Meanwhile on the back wall a stream of words are projected to support the themes being discussed. Sometimes the words were so tightly packed you had to make a decision to read or to listen.
Musically the performance was tight and impressive, and the 3 voices worked exceptionally well together.
This is a thinking man (and woman's) ring cycle.
Shirley Jensen
She Knows Too Much
Debra Batton and Catherine Magill. Big On The Outside Productions (Vic). Tuxedo Cat. March 28th, 30th, 31st, April 2nd, 4th-9th.
In an unapologetic pitch to middle-aged women, physical comedians, Debra Batton and Catherine Magill collaborate in an improvised duet of worldly wisdom, gossip, rage, negotiation and frustration. After strutting their stuff in recent years at The Butterfly Club, Little Shed and Dancehouse, She Knows Too Much is their debut performance at the Comedy Festival.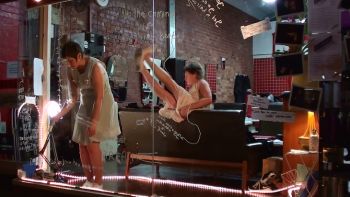 Everyday issues for women are brought to the fore, much of it material that will leave male audience-members feeling left out. Off they spin along their own unique tangents, fossicking about in their personal experiences for gems of knowledge, sometimes wistful other times factual, and occasionally furious.
Teenagers, pilates, one's 'inner core' and pelvic floor, song and dance, electronic culture, past success and disappointments may well be on the cards, but then this is 'improvised theatre without formula', so there are bound to be surprises every night.
And how do I know they are improvising? Lets just say part of the show left me gasping, as it referred directly to contact I'd had with one of the performers 25 years ago. They're improvising alright.
Refreshingly Batton and Magill are not so lazy as to rely on a tirade of expletives to generate cheap laughs. They are much too clever for that. Nor is their comedic brand exclusively verbal, but includes physical tension.
She Knows Too Much may not represent mainstream comedy, and certainly this methodology is in danger of being patchy. But it is the rapport between these artists that solidifies the performance around themes will resonate with the target audience. Tickets available at venue.
Lucy Graham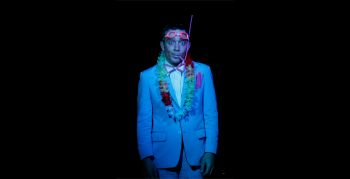 Dandyman
Daniel Oldaker. Melbourne Town Hall. 28th March – 21st April.
Solo physical comedy is hard, but it's what great clowns are made of. Some previous reviewer has compared Daniel Oldaker to the genius that was Buster Keaton. That's simply not true, but Oldaker has genuine talent in his own right. He's a terrific juggler, his shtick with plastic straws is gently funny and his underwater swimming routine nails it. What he's lacking, for me, is sufficient "material" to sustain a full show on his own in a theatre type venue (if one can use the word theatre to remotely describe the awful town hall room with it's backdrop of drooping curtains). The premise is good though not helped by a particularly tough audience last night). Dandyman is on his way to a holiday in Hawaii, but the plane keeps getting delayed and he's stuck in an airport lounge. Surely this gives enormous scope for him to interact with other (unseen/invisible) passengers in the same boat…er…plane. An old lady, a brattish kid, an intimidating bloke whose foot he accidentally steps on or spills coffee on? These are things we can relate to far beyond the paper tearing bit. We really need to care about this character. And yet the set pieces seem unwieldy and not in a cohesive story form. Chaplin used people as props for comedy business all the time….it really doesn't matter if they're invisible or not. The talent is all there, and I enjoyed most of it. I just hope Dandyman tells me a real story next time.
Coral Drouyn
Chessmates: The Story of Kasparov & Deep Blue
Skills In Time. Performers - Sam Campbell, Henry Stone, and Greg Larsen. Trades Hall – The Evert Room. Tues – Sun till 21st April
The opening prologue of Chessmate, by Greg in blue from head to toe (the Deep Blue of the title), was well written and delivered with deft comic timing, which gave promise that what was to follow would also be amusing.
The tiny stage was dominated by a large chess set on a table, and a video screen to one side. This left very little room for the performers. Even though they spent $35 on the chess set, it was only used a few times, and a smaller set on a smaller table would have freed up desperately needed space.
The video sequences were well scripted and performed, which contrasted with the live performances which seemed largely improvised rather than scripted, and often resorted to shouting rude words and insults to get a laugh. The Deep Blue character was the best prepared with his dialogue delivered more confidently.
I recommend you first check out their online presence, and if you find that amusing, then you might enjoy this show.
Shirley Jensen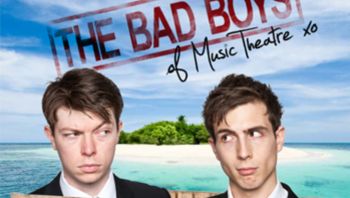 Bad Boys of Music Theatre – All Washed Up
Fortyfivedownstairs. 45 Flinders Lane, Melbourne. Mar 28 – Ap 7.
Having been told that their Not Quite Right in the Head show was one of the highlights of last year's Melbourne International Comedy Festival, I went along to the Bad Boys of Music Theatre's latest offering All Washed Up expecting something seriously entertaining.
Unfortunately, this new show seemed rather hit and miss – with more misses than hits. The premise of our two buddies being marooned together on a desert island (itself awfully reminiscent of Rik Mayall and Adrian Edmondson's Hooligan Island stage show) gave rise to a talking beachball, back-to-the-audience mimed masturbation, and a truly odd turn with Bad Boy Andrew interacting with an audience member whom he was hallucinating was a mermaid. The "lots of dick jokes" promised by the Bad Boys website indeed eventuated – complemented by an odd attempt at bromance laced with plenty of homoerotic innuendo.
The humour here was mostly shamelessly smutty, not the intelligent comedy described in the review of last year's show. Andrew decides to name the island "Pen Island" after finding a pen there; he then initially signposts it as "Penisland", later qualified as "Small Penisland". Interchanges like the following - Andrew: If this was Gilligan's Island I would obviously be Ginger, cos I'm a STAR" / John: "You're sure it isn't because you look good in a dress?" - were the order of the night. At one point Andrew announced "We're stranded on a desert island. I'm worried we're gonna go coco-NUTS."
As per the Bad Boys' usual format, there were plenty of Broadway songs with altered lyrics, and the Boys performed these with suitable verve and commitment, even when they included rhymes like "I'll curl up in my mud. Looks like this island has turned out to be a dud. Like Kevin Rudd." There were also three or four pre-filmed video inserts (yes, you guessed it, "Penisland Survivor") – these were by far the funniest and slickest parts of the show, which suggests that the live material would have benefited from a longer rehearsal period to rework and refine it.
There's no doubt the Bad Boys are seasoned performers, with strong singing voices, plenty of energy and good comic timing. But they need material worthy of their talents and the concept and execution of this piece falls short.
Alex Paige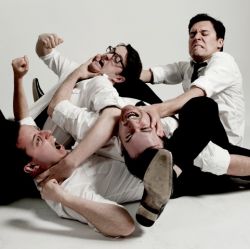 Idiots of Ants - Model Citizens (UK)
Victoria Hotel - Banquet Room. 26th Mar - 21st April
Think Monty Python meets TheYoung Ones and it gives you an idea of the sketch comedy performed by Idiots of Ants. In Model Citizens we find them living in a flat with their own audience (us), who they try to keep entertained "at least 80%, no 60%" of the time, and the 4th wall is well and truly broken as the audience is addressed from stage and at times incorporated into the action.
The skits come rapid fire and if you don't like one then the next sketch is just seconds away. Elliott Tiney, Ben Wilson, James Wrighton and Andrew Spiers give a performance with a twist in every tale, including baby juggling, a real life and death game of hangman, and a marriage proposal at gunpoint, and a cleverly orchestrated way to ensure a standing ovation at the end.
The audience embraced the nonsense and had a good laugh, which is, after all, the point of a comedy festival.
Shirley Jensen