Monty Python's Spamalot
Book and Lyrics by Eric Idle. Music by John Perez and Eric Idle. Primadonna Productions. Directed by Carole Dhu. Mandurah Performing Arts Centre, WA. Apr 9-11, 2021
Primadonna Productions' Spamalot played to a healthy and very enthusiastic crowd in the large theatre at Mandurah Performing Arts Centre - although it was a shame that on the first day of 100% capacity in WA, they could not fill this beautiful venue - as this warm, well performed, feel-good production deserved capacity crowds.
Still very funny, a decade after Carole Dhu first directed this show, the latest production features some new elements, including Eric Idle now appearing live (ish) via video, and the use of some great projections by Siàn Dhu.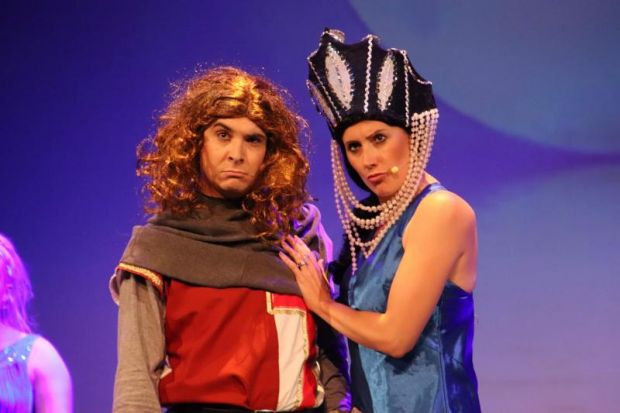 Musical Director Bruce Angus accompanies on keyboard onstage, with the assistance of drummer/percussionist Bob Appleyard - and he has created a good sounding production with solid singing performances. A team of choreographers has worked to add panache to this production, with cheerleading and ribbon work choreographed by Ashleigh Riley, tap numbers choreographed by Lisa Taylor and ensemble work choreographed by Carole Dhu. All the dances are creative and the girls' execution is strong, but the much of the male dance precision does not match their enthusiasm.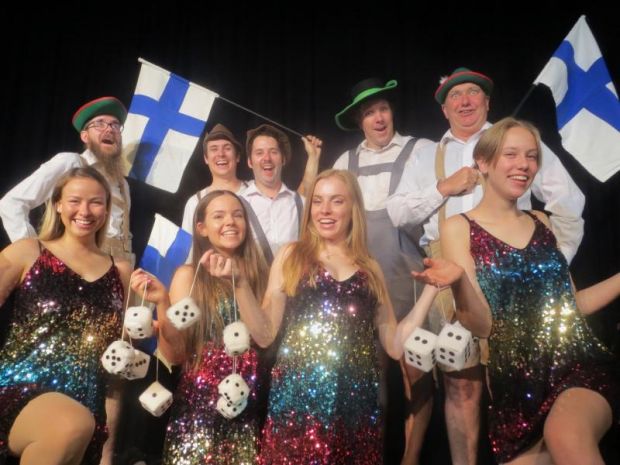 The cast is led by Peter Bonner as King Arthur, who gives the central character a lovely royal manner and a wonderful fragile authority. He is well supported by the Knights of the Round Table, Lancelot (a flamboyant Andy Peckover), Galahad (a lovely transformation by Peter Rogers), Robin (a brave portrayal by Stephan Carter) and Bedevere (a strong Matthew Wake) - most of whom moonlight in other roles with great success. Trick Cole is superb as manservant Patsy - with wonderful facial expression.
Siàn Dhu steals all the scenes in which she appears (not nearly enough) with a gorgeous performance as Lady of the Lake, played with an amazing voice and wonderful comic timing - and she is backed by a beautiful team of Laker Girls.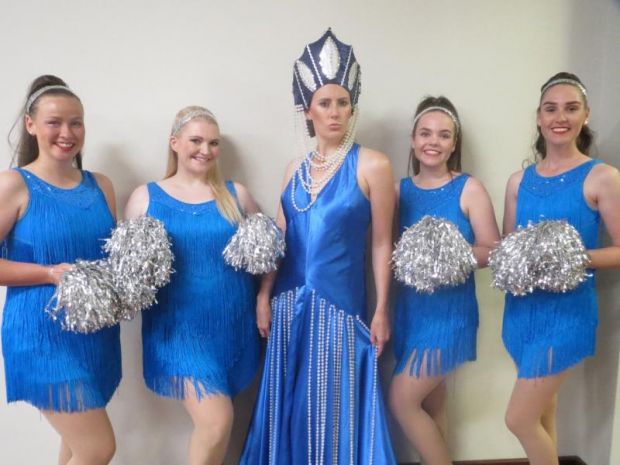 We get to see a great deal of Rp Van Der Westhuizen, who is not only in his third production of the 2021 year, but plays The Historian, Not Dead Fred, the Head Minstrel and Brother Maynard as well as popping up in the ensemble - fortunately he is excellent as always and a delight to watch. Other stand-out cameos include Steven Jones' delightful Prince Herbert and Meyer Van Der Westhuizen's deliciously dim Swamp Castle Guard, among some beautifully drawn characters. Great also to see director Carole Dhu in a brief cameo.
A fun, vibrant and very, very funny production that warmed the hearts of audiences.
Kimberley Shaw