The Museum of Modern Love
Adapted by Tom Holloway from the novel by Heather Rose. Seymour Centre / Sydney Festival. January 22 – 30, 2022
This adaptation of Heather Rose's celebrated novel begins in the atrium of New York's Museum of Modern Art. Performance artist Marina Abramovic is staging her legendary 2010 feat of sitting silently staring at museum visitors for 75 days.
Throughout the play, we never see Abramovic (real or otherwise), but constantly projected behind Stephen Curtis' stark museum space are her visitors, each taking their turn to stare back at her (and us).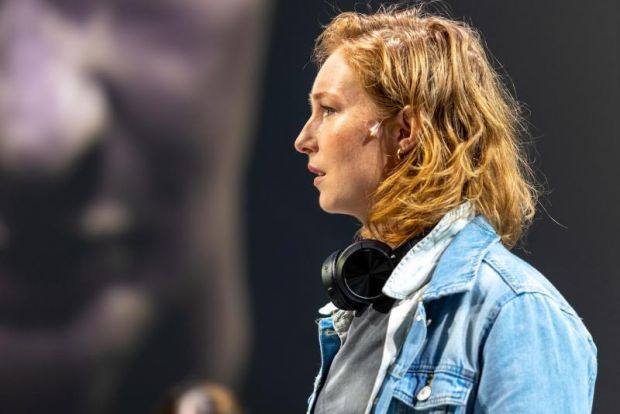 Watching this are eight actors playing a delightful parade of American characters and reactions – dismissive, pretentious and heart-wrenching – to Abramov's work (The Artist is Present). It's a deliciously witty beginning.
Playwright Tim Holloway soon focuses in on Arky (Julian Garner), a film composer agonising over deadlines and his dying wife (a riveting Tara Morice) who, born of love, insists that Arky not see her demise. Their conventional daughter (Harriet Gordon-Anderson), a doctor, is the frustrated go-between. Arky is constantly attending and seeking solace from Abramovic's art-work, and from another lovelorn attendee, a young Texan widow (Sophie Gregg).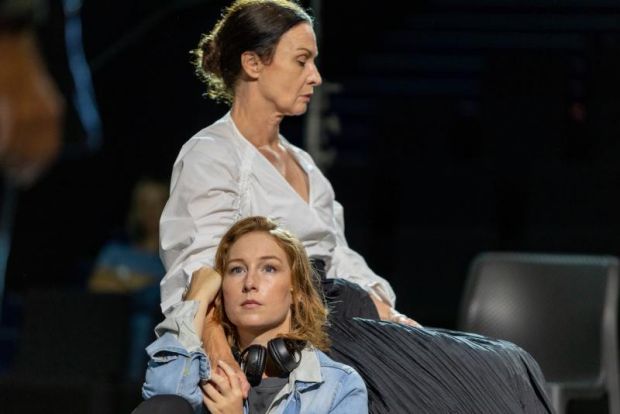 A best friend of Arky's wife, an arts journalist (Jennifer Rani) , is also just widowed – and she too adds to the female musings on life after love and men.
Thankfully, she and a wonderfully pugnacious and lusty art critic (Glenn Hazeldine) provide sharp relief from such anguish. There's art satire too from Aileen Huynh, playing an intense PhD student recording all of Abramovic's (few) moves, while Justin Amankwah plays various roles.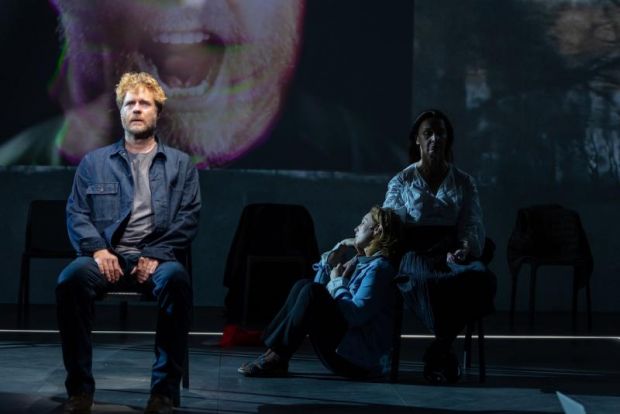 It's a strong cast and Tim Jones directs them fluidly across the empty thrust stage of the York Theatre. The Museum of Love artfully develops Abramovic's themes but, hardly surprisingly, given the novel, it never quite escapes her ghost.
The play is thoughtful and affecting, but less so is it empathetic. We're not quite grabbed by the throat emotionally, and even with mics some actors are heard to hear.
Martin Portus
Photography: Ten Alphas