The Mystic Dr. Drake Radio Plays! A three-part series.
By Carli Stasinopoulos and Warren McKenzie The Adelaide Repertory Theatre. Playing for a month from 29th August, 2020 on You Tube
Before television started in Australia in 1956 there was radio! Families would sit in their lounge rooms, forget the humdrum of everyday life and tune in to Blue Hills or Dad and Dave from Snake Gully.
Radio plays are a genre all of their own. In fact, over the last two years they have made a comeback in Adelaide. First there was the Tea Tree Players' 2019 production of Vintage Hitchcock – A live Radio Play and now the Adelaide Repertory Theatre's third virtual play, The Mystic Dr. Drake Radio Plays!
A three-part series, (Doorway to Murder, A Nose for Murder and The Haunted Theatre) this radio drama/thriller transports us back to the 1930s and combines detective stories with the paranormal.
Directed by Warren McKenzie and co-written by local playwrights Carli Stasinopoulos and Warren McKenzie, the 3-part series relates the adventures of Dr Drake, mild mannered by day and a detective aided by 'the mystic ones' at night.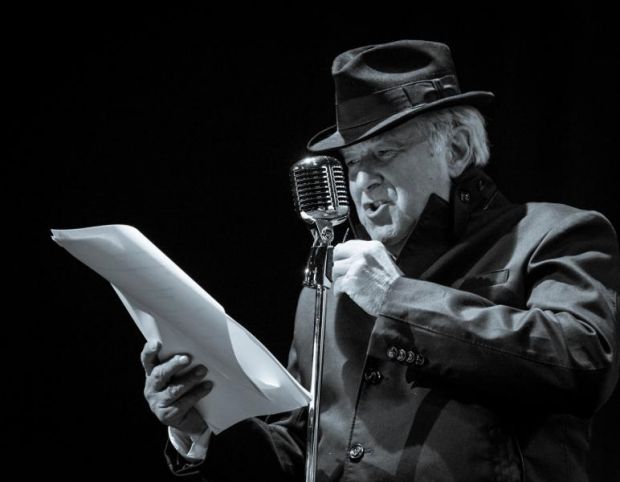 Filmed in black and white to evoke the ambience of 30s films, with costumes of the period, exaggerated accents, the iconic microphones, Foley artists (sound effects) and a musician to provide eerie organ underscoring, The Mystic Dr. Drake Radio Plays! gives us a glimpse ofna time when there was no vision to rely on and concentration was needed to follow the storyline.
Each actor in this production plays many characters, also swapping the leading roles for each episode, which I initially found confusing, Though subsequently I found it added depth to the roles.
Aled Proeve's Announcer is the epitome of the era. He has exactly the right approach, particularly in the advertisement segments that interlace with the scenes.
Brenton Whittle demonstrates his acting range as Shamus Edgeley, the criminal from the wrong side of the tracks (episode 2), and the wildly flamboyant Walter Hassinger, the owner of the theatre (episode 3).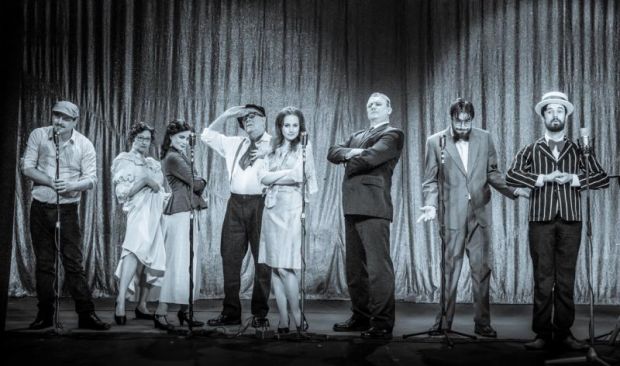 Nicole Rutty shows us a softer side of Lois Hanley (episode 1), then 'let's her hair down' as the temperamental Gilbert and Sullivan performer Camille Winslow (episode 3). Camille is every director's nightmare and Rutty plays it the hilt.
Joshua Coldwell's Dr. Tesman (episode 1) is eccentric but realistic to the point one almost believes his earnestness. His Arthur Warner, the Gilbert and Sullivan tenor (episode 3) gives him the opportunity to use the trademark resonant tones of his voice and to add a bit of 'ham' as well.
Laura Antoniazzi's Annie Langford (episode 1) is sweet as sugar and a wonderful characterisation of the '30s dizzy blonde'. This is nicely contrasted with the sultry, sensual Lucy Lewis (episode 3).
James Black is the perfect German villain as Dr. Alfred Ophidian (episode 1) and a suitably suave Dr Drake (episode 3). He is perhaps the most mysterious Dr. Drake of the three as the character's bond to the 'mystic side' develops with each episode.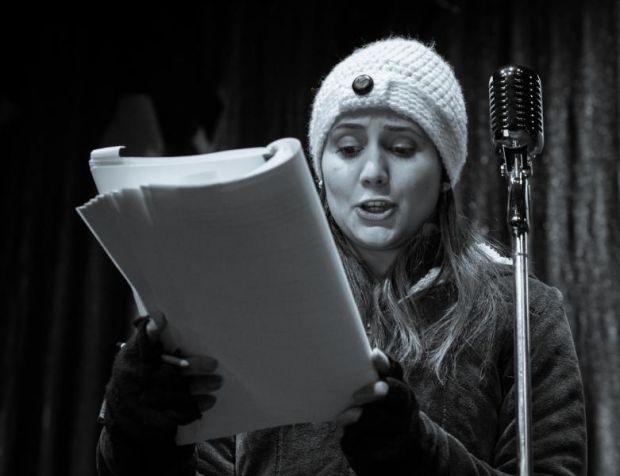 Brittany Daw's Lois Hanley (episode 3) is straight-laced, business-like and to the point. She takes no nonsense and is a strong foil for Dr Drake.
Leighton Vogt's Sergeant O'Malley in (episode 1) is Irish as a shamrock and his Matson Hassinger, the bumbling theatre accountant (episode 3), is a joy.
There is no suspense without atmosphere and Sandi McMenamin on the organ gives us that and more. Setting scenes, linking scenes and providing those 'uh,oh' moments, she is a constant presence, never dominating, but essential.
The Sound Foley team of Mikayla Bishop and Kaitlyn McKenzie work tirelessly to ensure that each sound effect is as realistic as possible.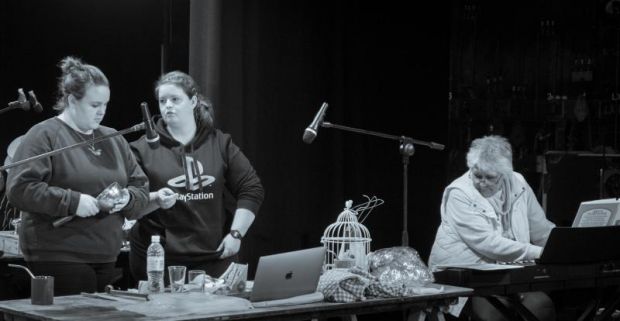 Ben Todd, director of photography; Richard Parkhill, lighting; Tom Filsell, editing and filming; and advertisments wonderfully written by Brenton Whittle, Alex Flack and Laura Antoniazzi, along with many others round out the production team.
My only reservation with this production was the balance of sound between the voices and the Foley effects (some of which I could not hear) in episode 1. This was corrected in episodes 2 and 3.
The Mystic Dr. Drake Radio Plays! succeed in bringing back an era that provides nostalgia for some, curiosity in others and entertainment for all!
Barry Hill
https://www.youtube.com/watch?v=0Sb7Bego2YA