Nocturna
By Ian Sinclair. The Kabuki Drop. Directed by Mel Cantwell. Subiaco Arts Centre, WA. Aug 24-28, 2021
Nocturna is a wonderfully layered production that blends a bizarre concept with some genuine food for thought. A dynamic World Premiere, it features a gorgeous set and some excellent performances.
Writer Ian Sinclair based this story on an anecdote from a friend about a housemate who had developed an over-familiar relationship with his cat. In Nocturna, we meet a cat on the last of her 9 lives. There are two very different interwoven stories. One is of Cat's incarnations across the history of time as she searches for her soul-mate, almost Arthurian in its weaving of portent and legend. The other sees the cat, now called Molly, living with her owner, Sean, in a share house that the residents affectionately call 'Cat Mansion'.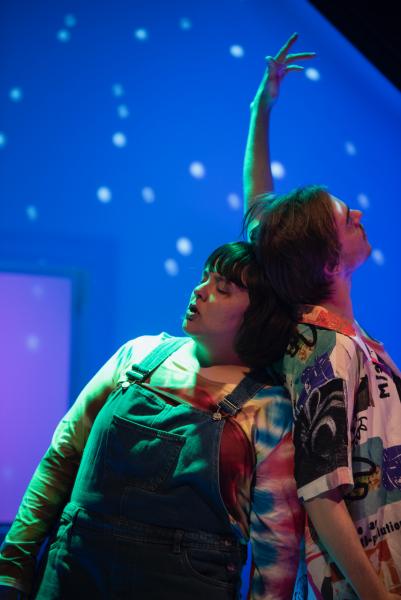 Alison Van Reeken is wonderful as Molly, embodying all the emotional responses, jealousies and quirks we imagine (or perhaps recognise) in our pet cats. An expertly crafted performance that anchors the show, she is a character that you love, despite her selfishness and cruelty.
Isaac Diamond is superb as Sean, who adores his cat Molly and loves his high-strung, precise girl-friend Norabelle (beautifully portrayed by Morgan Owen). Norabelle likes to have secrets, including her sneaky smoke breaks with flatmate Noah (a delightfully dishevelled Dan Buckle). Into the mix comes new housemate Suha, played with lovely openness by Alicia Osyka, who first questions the relationship between Sean and the cat.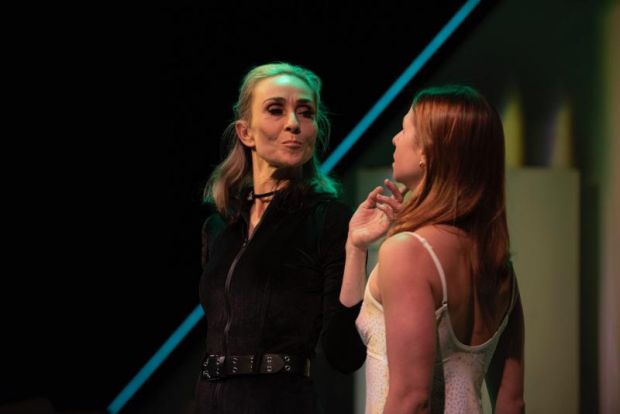 Bruce McKinven's set has multi-layers of surprises, while Matthew Marshall's lighting design captures both the feel of legend and myth and the kitchen-sink everyday worlds in this show. Rebecca Riggs-Bennett's sound design and composition is almost organic and is integral to the production.
A strong production with a great premise that is well realised, Nocturna is a well-woven show that has me looking at my cat with sinking suspicion.
Kimberley Shaw