One for the Road
By Willy Russell. Wanneroo Repertory Club. Directed by James Hough Neilson. Limelight Theatre, Civic Dve, Wanneroo, WA. Apr 1- 17, 2021
One for the Road is a well-presented comedy, by Wanneroo Repertory Club, that is entertaining full capacity houses at the Limelight Theatre.
On the eve of his 50th birthday, Dennis makes an attempt to escape his middle-class, housing-estate existence.
Written in 1976, first performed in 1980 and updated by the author in 1985, director James Hough Neilson sets this production in the mid-1980s, as little details of this show firmly place it as a period-piece, although it remains relevant and funny.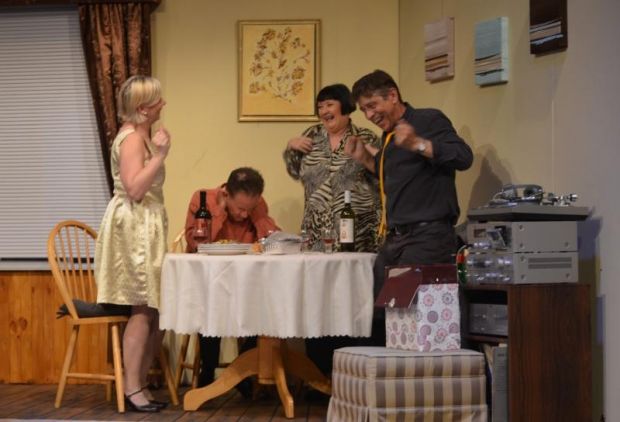 A solid, well dressed set, designed and constructed by Dave Browning and Vince Haines, with some effective scenic painting by Ursula Kotara and Tina Harper, nicely places us in a "new" housing estate, and a well-chosen wardrobe by Shelly McGinn gives us a lovely sense of each character. Lighting and sound, designed by Paul King, are clean and effective.
A superb ensemble feel from the four actors, who work well as a team and establish believable long-term relationships. Gordon Park anchors the production nicely as central character Dennis Cain, with expert comic timing and wry delivery. Christine Smith is lovely as his wife Pauline. Fiona Forster is outstanding as the very opinionated, Jane Fuller – a very likeable performance of an unlikeable character, with Chris Juckes strong as her husband Roger.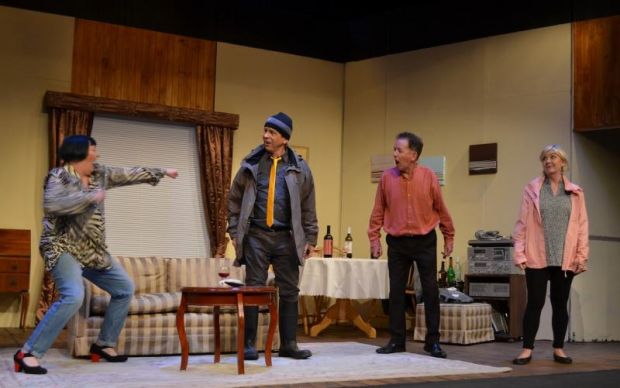 This is simply good, fun, entertaining theatre. A solid little production to brighten an Autumn evening.
Kimberley Shaw