Open Homes – Be Our Family
Hannah & Gabriel Lee. OZAsia Festival 2021, presented by Jeffrey Tan & No Strings Attached Theatre of Disability. Oct 22 – Nov 7, 2021
Be Our Family with Hannah and Gabriel Lee is the second Open Homes experience that I have seen. There are six in this extraordinary series, played in the privacy of the homes of real people who live in Adelaide and the surrounding regions, including Aldinga, Noarlunga, Klemzig, Athelstone, and Golden Grove. As with the previous one (Journey to the South) Be Our Family is a beautiful and uplifting experience.
Open Homes is the brainchild of Jeffrey Tan from Singapore, who, in collaboration with Adelaide's No Strings Attached Theatre of Disability, have made Open Homes one of the highlights of this year's OzAsia Festival. As stated in the program notes, 'Behind every door of every home, there are stories that might never be told. Open Homes is a chance to hear them. Featuring personal and moving accounts from everyday people, audiences are invited into the homes of strangers to hear their stories.' In this case, Be Our Family takes us into the private home and private lives of an extraordinary couple, Hannah and Gabriel Lee – Hannah is a white Australian from Adelaide, Gabriel is Singapore-Chinese. If there is one word to sum up their inspirational story it is 'Love'.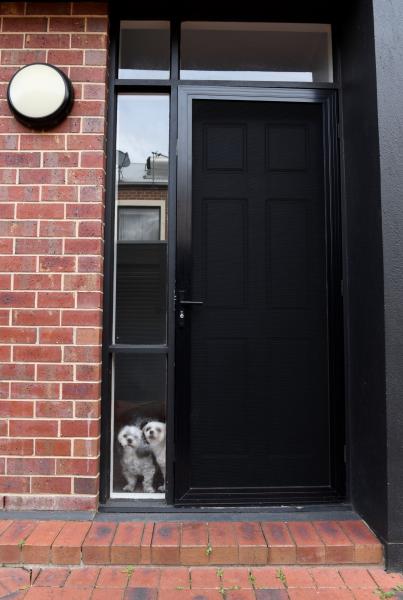 Hannah and Gabriel first met in Phnom Penh, Cambodia, where both were engaged with different charities. They fell in love. This led to a marriage, which nearly didn't happen. Just prior to the actual wedding, Hannah was diagnosed with a severe form of cancer that required two operations. Throughout this ordeal Gabriel stood by Hannah, and despite these challenges Hannah and Gabriel were married – not just once, as we are told, but four times, which included wedding ceremonies and nuptials in Singapore and Australia, with two extended families from vastly different backgrounds coming together. Different? Well – yes and no. Hannah and Gabriel individually tell us stories about their separate grandparents who on opposite sides of the world (the UK and Singapore) survived the horrors of World War II; different countries, different horrors, but horrors nonetheless of the like that hopefully we will never know. After they were married, and completely conquering the cancer, came an even greater joy – the birth of their son, Ethan, who is also one of our hosts in this private home in Noarlunga. The journey to Noarlunga was not without its difficulties, including cultural ones. Gabriel is the only son from his side of the family, and Ethan (currently) is the only grandson. For those who are unaware of the particulars of a Chinese family, this placed considerable pressure on Gabriel. I won't elaborate on how this problem was solved. What I will reveal, however, is that buying a home of one's own, an Australian as well as Singaporean dream, played a major role. Different? No – we have more in common that we think.
There are other terrific inspirational stories from this truly remarkable couple, especially those associated with family and community. What is 'a family'? As Hannah and Gabriel have so actively demonstrated over the years it is very much involved with 'love thy neighbour'. Wherever they have lived they have knocked on neighbours' doors, making direct contact, providing food and companionship, creating a community – a family. There are many demons out there; here are a couple of angels.
In a 'live' theatre experience, as in a production of a play, there would be a level of theatrical artifice where the audience suspends their belief and sense of reality. Here there is no artifice; it is raw, real, deeply personal, and extremely moving. Hannah's and Gabriel's story is a story of 'love'; not just the love they have for one another, and their son, Ethan, as well as their families, but also for the broader community. In a theatrical presentation this could be sentimental, here it is not – it real and beautiful. In a world full of fear, cynicism, and violence, Be Our Family is a celebration of humanity at its best. Thank you, Hannah, Gabriel, and Ethan Lee, as well as Jeffrey Tan, No Strings Attached, and OzAsia. I can only encourage others to go to this and the others in the Open Homes series – it is a truly wonderful and unique experience.
Tony Knight