Ordinary Days
Written and composed by Adam Gwon. Javeenbah Theatre Company (Gold Coast). Directed by Rachel Love and Ricky Moss. Sept 17th – October 2nd, 2021
Do you remember that feeling from the past when you received an unexpected gift, a delightful surprise which made you feel warm and embraced? That was the feeling last night at Javeenbah community theatre – and the gift was their latest show, the sung-through chamber musical Ordinary Days.
Composer Adam Gwon (with more than a little inspiration from Sondheim) has chosen New York City as the star of his charming musical about ordinary people and ordinary, everyday happenings in an extraordinary place. The result is something touching, funny, and all-embracing - a pastiche of moments we all recognise, bound together with a beautiful score and wonderfully witty lyrics. Small wonder this is a passion project for director (as well as musical director, lead actress, set designer …is there anything this woman cannot do?) Rachel Love.
Love's vision for the show is very special. You know that from the moment you see the innovative multi-level set she has designed. The space is used seamlessly, transitioning through apartments, rooftops, the illuminated picture frames of the Metropolitan Museum, the subway, cafes, parks. There is a real sense of the city in every vignette.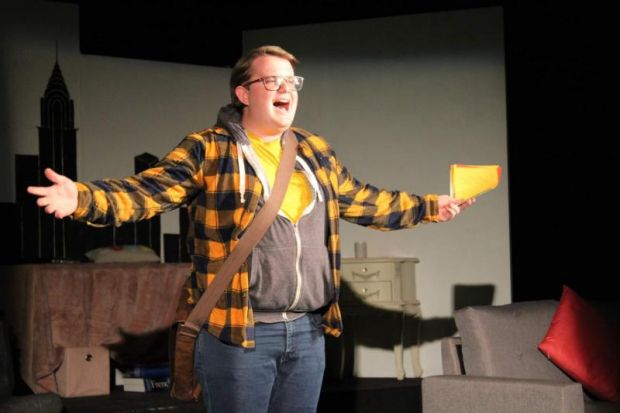 Rachel plays solo piano accompaniment (pre-recorded) throughout with great technique and colour. The fact that (of necessity) the accompaniment is set in stone, doesn't allow for a lot of space in interpreting the songs, but that's a small price to pay in the overall production.
Love's fellow cast members obviously adore the show as much as she does. The warm and endearing Jake Goodall makes a marvellous Warren, a misfit who is unable to see himself in any big picture, yet still yearns to change the world one leaflet at a time. Goodall has more than a little touch of James Corden about him, and if you don't want to rush the stage and hug him by the end of his first number, then perhaps Musical Theatre is not for you.
His nemesis is Deb, played with great confidence and stage presence by Veronica Wnuk - a strong soprano voice, a lithe dancer's body, impeccable diction and a whole lot of attitude make this perfect casting. She's not a performer I have seen before but I hope I have the pleasure of seeing her again in the future. Deb is a modern woman who manages to be confronting whilst barely hiding the fragile vulnerability inside her.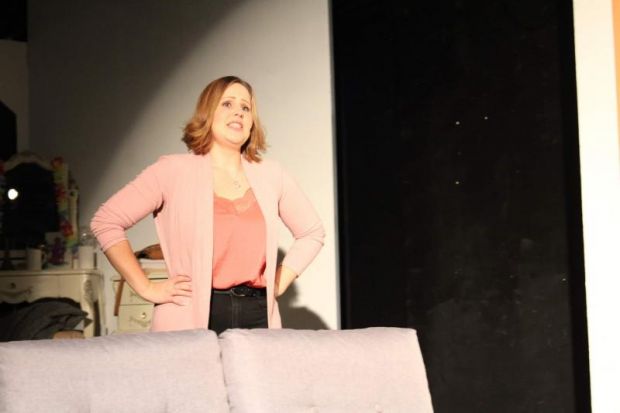 Lee Stoka is Jason, a man who is ready for love but still doesn't know how to connect. He's a strong stage presence with a fine lyrical tenor voice and he handles the show's beautiful love song "Favourite Places" with great panache. I'd like to hear more of his head voice on the high notes, but that's in no way a criticism - he's very strong in the role and a great addition to the cast.
And then there's Rachel Love herself as Claire, complex yet seemingly self-assured until we realise that guilt and fear of the past are stopping her from moving on with her life. She has the show's big 11 o'clock number in "I'll be here" and she is quite magnificent, reducing more that one audience member (and a reviewer) to tears.
Colin Crow's lighting design was superb, and co-director Ricky Moss and all the production team deserve infinite praise for such a beautifully mounted show. And, as a sidebar, let me remind everyone that Community Theatre deserves all our support. All of the time. When a show is as special as this, that shouldn't be too great an ask.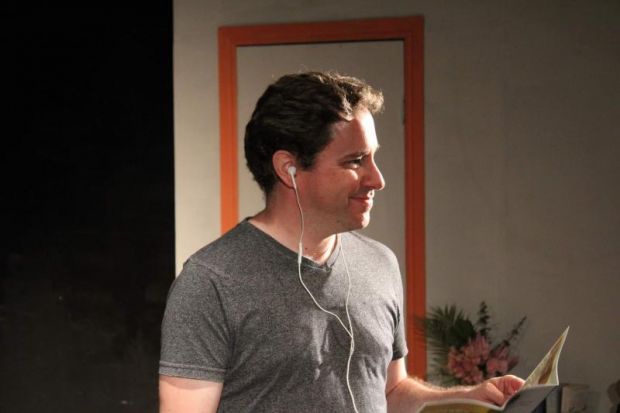 It takes special commitment from four performers to be able to hold an audience in thrall for an entirely sung through show - particularly one that is so little known. This cast managed to make that seem like an easy task and gave us a show that was never less than delightful and charming, and often rich with the little truths that make all our ordinary days so special, whether we know it or not at the time. Right now, ordinary days are something we are all longing for. So treat yourself and see this lovely show.
Coral Drouyn