Pinoy Street Party with DJ Kuya James
OzAsia Festival 2021. Lion Arts Centre, Adelaide. Oct 29, 2021
Pinoy Street Party is the brainchild of celebrated modern music maestro DJ Kuya James. This celebration of 'everything that is Pilipino' is a music feast incorporating traditional as well as modern Pilipino and Australian music, including Indigenous dance, hip-hop, poetry, and R & B. Pinoy Street Party was first successfully staged in Darwin and now, for the first time, in Adelaide as part of this year's Oz-Asia Festival.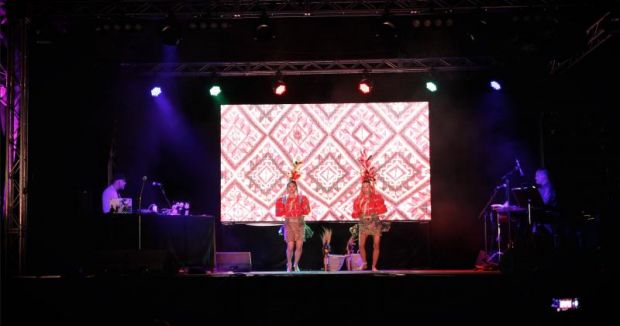 Subsequently, not only is this a celebration of Pilipino music and dance, it is also a wonderful opportunity to see and hear several Darwin and the Northern Territory's best modern music artists. These include Emcille Wills, Serina Pech and Iselle Groskopf (PHL the Beat). To this line-up is added (amongst several others) from South Australia, Jennifer Trijo and the great Australian drummer Brad Polain.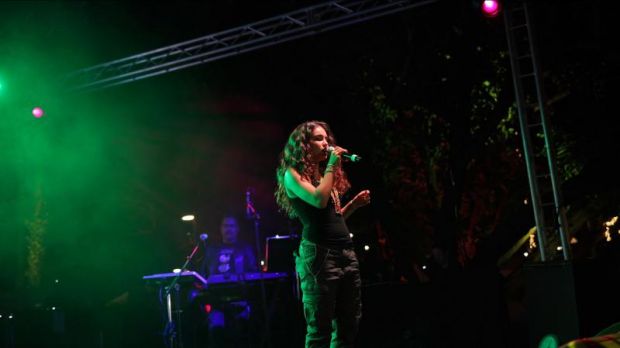 Not very familiar with either modern Pilipino music (nor artists) I found Pinoy Street Party a real treat and eye-opener. The range of songs included those politically based, potent reminders of the political and social problems that many face in the modern Philippines as well as modern Australia. Whilst all who performed were terrific, one artist for me stood out – Serina Pech. Originally from Katherine in the Northern Territory, Serina Pech is a major force in the Darwin music scene – and she is truly terrific. She was a little self-effacing about her delivery, admitting that she was not great at the between songs chit-chat. However, the simplicity of her delivery complemented her songs which were powerful and poignant. She reminded me at times of the 1960s folk singer Melanie, with a touch of a modern-day Amy Whitehouse.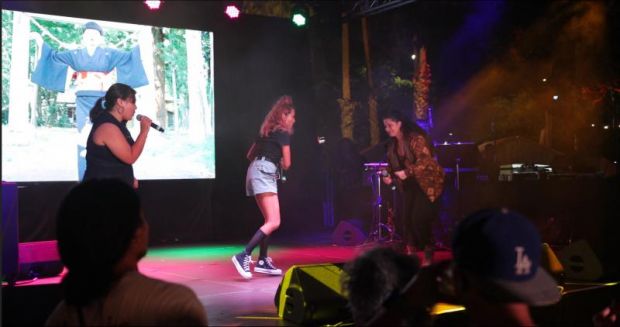 Pinoy Street Party took place in the open-air in the courtyard of the Lion Arts Centre in the Adelaide CBD. Understandably, this was deemed the best location for this event. Unfortunately, this event took place on an extremely cold night; something which the artists themselves also commented upon. It was freezing. The other thing that stopped this event realising its full potential was the current Covid-19 restrictions that forbid any dancing. Despite these two issues, which were beyond the control of the artists involved, it did not stop the considerable crowd who attended from enjoying the show. I sincerely hope, as I'm sure many others who attended do, that Pinoy Street Party will become a regular feature of the Adelaide OzAsia Festival.
Tony Knight