The Pirates of Penzance
By Gilbert and Sullivan. WAAPA Classical Voice Students with the WAAPA Symphony Orchestra. Directed by Brendan Hanson. Geoff Gibbs Theatre, WAAPA, Edith Cowan University, Mt Lawley, WA. Sep 10-16, 2021
The Pirates of Penzance would appear to be one of this year's most popular shows, at least in Western Australia - with this being the third for this reviewer. There is probably a psychological explanation, that when times are tricky, we return to the safety of this beloved and funny operetta, first performed in 1879.
WAAPA's production features Classical Voice Students with the WAAPA Symphony Orchestra, and is designed built and crewed by Production and Design Students. It is directed with a sense of fun by Brendan Hanson, and has strong musical direction from Burhan Güner. Quin Purcher has designed some beautifully atmospheric lighting and sound is beautifully balanced by designer Rory Niven.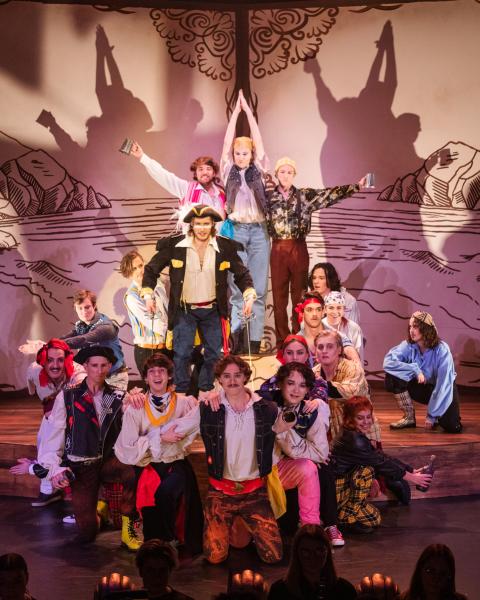 Elyse McAuliffe's set design has a picture book feel, with lovely use of sepia tones and some cute surprises, while Valentina Authelet's costuming pays homage to the original stylings with nods to other icons of British culture including glam rock and Vivienne Westwood. The production has some other British quirks including a random Morris Dancer and rural workers coming to the rescue.
This season features two casts, and I had the pleasure of seeing "Gin" cast on Opening Night. Alternate performances feature "Rum" cast, with an almost completely different leading cast.
A hearty troupe of pirates with wonderful energy was led by Nathan Breeze as the Pirate King, supported beautifully by Noah Humich, a charmingly Scottish accented Samuel. Charis Postmus was a loveable Ruth with a nice edge, overcoming apparent nerves early in the show, to deliver a performance that made her an audience favourite. Jacob Correia was a smooth voiced and handsome Frederic.
The chorus of daughters and wards was particularly impressive, with lovely voices and lots of vibrant and different personalities amongst the girls. Beautiful work from the soloists Beth Redwood (Edith), Kate (Olivia Ferguson), Abigail (Sophia Wasley) and Isabel (Sadé Partridge).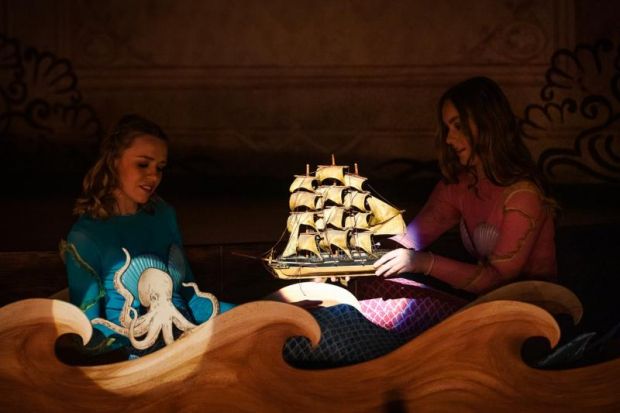 Leading lady, Mabel, a vibrant Sophie Hamer, was gorgeous - with expert vocals and beautiful presence.
Lachlan Higgins was a funny and likeable Major General, handling the patter and pathos well. He moves particularly nicely and it would be great to see this used to greater advantage.
James Pinneri nicely leads a very small squad of police officers - and unusually a small group of local people, in a bid to thwart the pirates.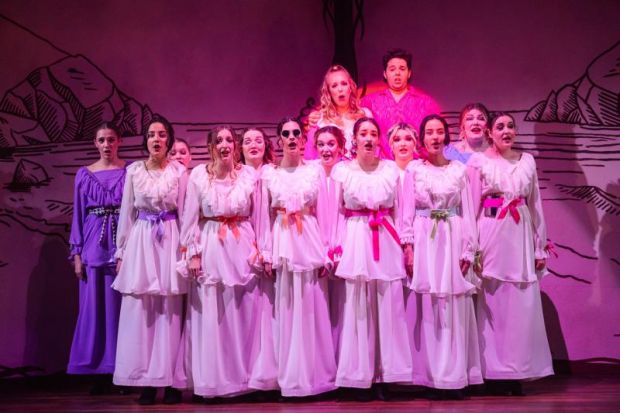 Very nicely accompanied by the WAAPA Symphony Orchestra, this is a beautiful showcase of a variety of WAAPA departments. Use of the whole theatre, helps the audience feel very included in this production.
Kimberley Shaw
Photographer: Stephen Heath.