professional premises
Written and directed by Andrew O''Connell. Company O. Paper Mountain, William St, Northbridge WA. Oct 15-25, 2020
Company O is an independent theatre company that is particularly interested in performing new writing and insightful interpretations of the classics. This World Premiere production sort of ticks both boxes, as it tells about a company of actors presenting a not-so-insightful production of Shakespeare's The Tempest.
professional premises will have particular appeal to a thespian audience, many of whom will have suffered through less than adequate rehearsal processes. Writer/director Andrew O'Connell examines what happens when an 'expert', in this case a community theatre director, is exposed as a fraud, and the consequences of this revelation.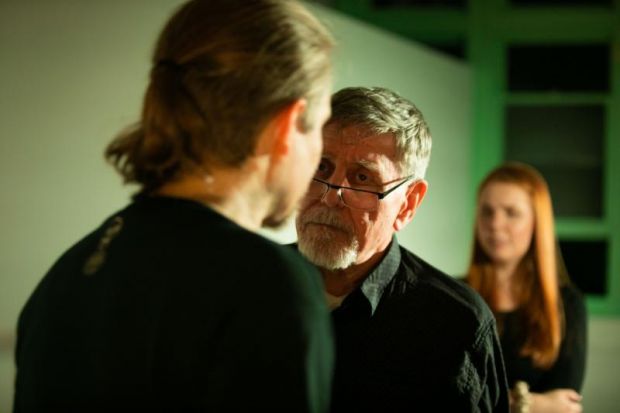 Playing in the smaller of Paper Mountain's spaces, to a very limited audience, this is high stakes, intimate theatre, and the three actors work well, bouncing off each other to great effect.
A very strong, highly nuanced performance from Jeff Watkins as Malcolm, who has an unusual directorial style, that infuriates one of his cast members. Ron Arthurs was beautifully emotive as Dave, cast as Prospero, and showing wonderful increased tension as they made zero progress on Act One Scene 2. Lauren Beeton was convincing as Lindsay, cast as Miranda, whose attempts to keep the peace are unsuccessful.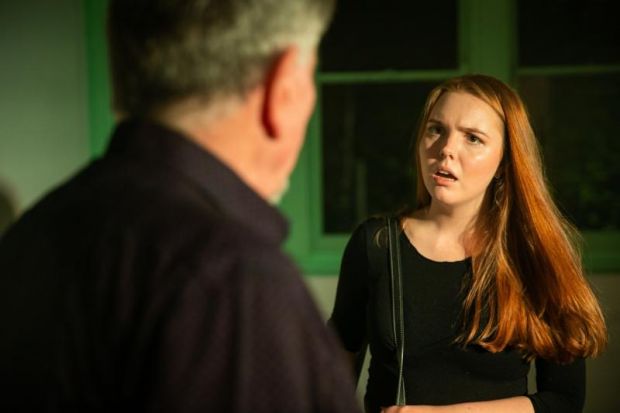 The company have done well to create a plausible rehearsal space in this small room, with a set design by Joe Louis, and extremely simple but workable lighting design from Matrix Productions, operated by Patrick O'Connell.
Clearly resonating with the small opening night crowd, this is the sort of show that would be perfect to attend with your theatre friends and enjoy dissecting with a cup of coffee "at the Moon" afterwards. An intriguing and moving production.
Kimberley Shaw