Pygmalion
By George Bernard Shaw. Queensland Theatre Company. The Playhouse, QPAC, 7 ─ 27 Nov 2011
Looking for a superlative pre-Christmas indulgence? Pygmalion is it!
With a huge map of central London as backdrop Michael Gow managed to reduce five acts and multiple locales into a smooth two acts of engaging theatre.
Shaw's century-old play is remarkably relevant in these days of TV make-overs.
What's more, Gow bravely moved the action forward to the Fifties ─ that era of stylish nipped waists, tight bodices and voluminous skirts. Very eye catching.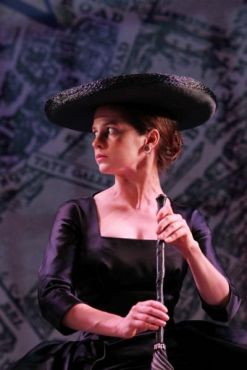 Thirteen of Queensland's most popular actors cover about 30 characters. People playing multiple roles have fun creating so many individually memorable Londoners in quick succession.
The show is Eliza's (Melanie Zanetti). A true soubrette, we watch her grow in confidence and emotional stature to the fine 'lady' whose brittle veneer disguises a fiery East End survivor. Circumstances force her dustman father through similar class displacements, to his chagrin. Chris Betts created another audience favourite here.
Robert Coleby (Professor Higgins) and Bryan Probets (Colonel Pickering) anchored the action, and Christopher Sommers gave us an uncharacteristically gormless and love-lorn Freddie.
Big names like Kerith Atkinson, Carol Burns, Penny Everingham, Peter Marshall, Andrea Moor, and Kaye Stevenson in major supporting roles, guarantee this show is top class.
Stephen Curtis's ingenious design proves very practical; David Waters created lighting artworks this time; and Melissa Agnew did a splendid job helping actors achieve the varied London accents.
Raid the piggy-bank, if necessary, to see this one.
Jay McKee
Images above Melanie Zanetti as Eliza.
To keep up with the latest news and reviews at Stage Whispers, click here to like us on Facebook, or follow us on Twitter.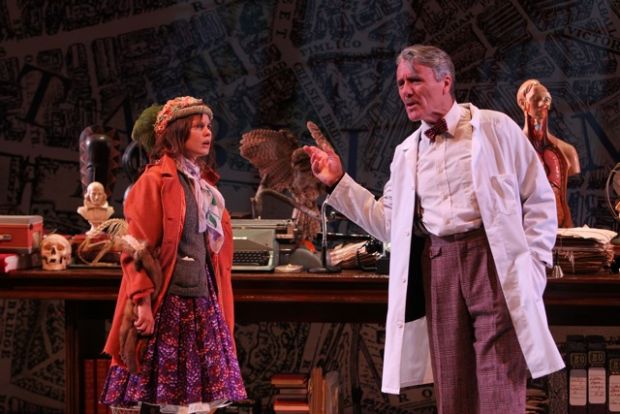 Robert Coleby as Henry Higgins and Melanie Zanetta as Eliza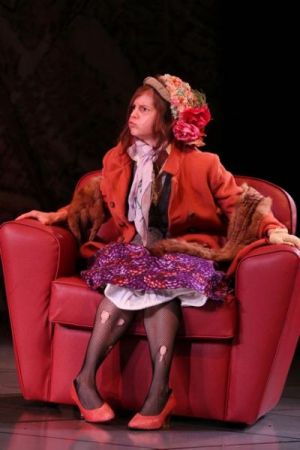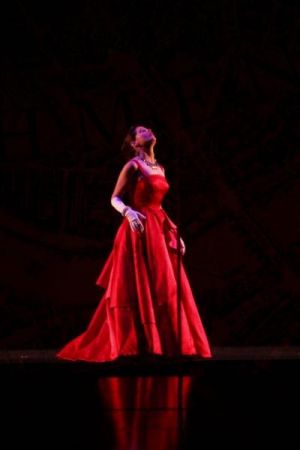 Melanie Zanetti as Eliza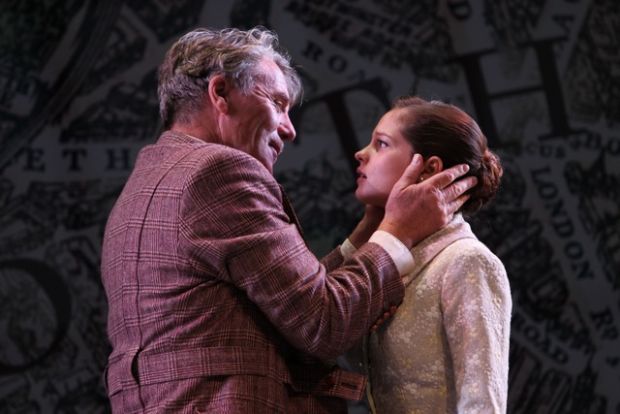 Robert Coleby as Henry Higgins and Melanie Zanetta as Eliza