Radiant Vermin
By Philip Ridley. Chippen St Theatre, Chippendale, NSW. Jul 29 – Aug 6, 2022
With its biting topical satire, minimal props and staging, Radiant Vermin seems a perfect threesome for a modest company – as long as the actors bring depth and quicksilver skills to its simple Gothic story.
Ollie and Jill, who's pregnant, worry about getting on the property ladder, until the mysterious, all-knowing Miss Dee offers them a Dream Home for absolutely nothing. Of course, this Faustian bargain requires a bloody return.
Our endearing young couple discover that the carefully situated killing of the hood's homeless can magically transform, one by one, each part of their new house into Jill's dream deco to-die-for. And with each murder keep on transforming it. Their moral journey from Christian virtue to insatiable materialism drives Philip Ridley's play.
Justifications begin with what's best for baby, but end in mad horror not unlike that experienced by the Macbeths.
Michael Becker shows great charm as the affable, resourceful Ollie, so keen to please the more strident Jill. He and Nicola Denton have a fine synergy together, their lines often meshing as one. The direct audience engagement, even when seeking our sympathy for their moral compromises, is deliciously done, and not over-done.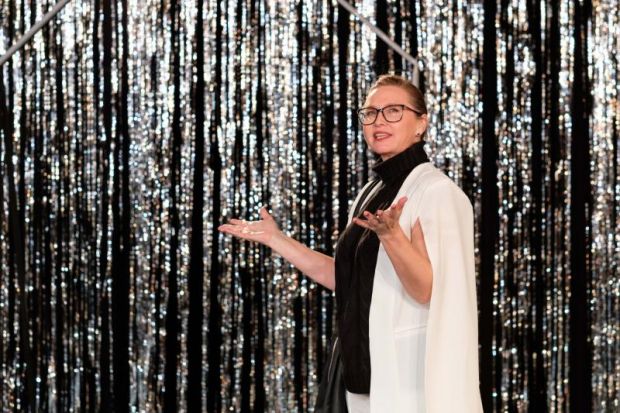 Victor Kalka's production sparkles with wit and dark jibes, but sometimes drops the smart pace required, and Melissa Jones is underpowered as Miss Dee.
Our couple re-enact their extravagant garden party, playing each of their hideously banal Dream Home neighbours. It's funny yes, but an acting stretch and holds up the climax. Martin Gallagher's low rumbles of sound however add to the metaphysical echoes.
Radiant Vermin stays to haunt you with its pathos and guilty laughter.
Martin Portus
Photographer: Clare Hawley