Relatively Speaking
By Alan Ayckbourn. Director by Philippa Dwyer. Nash Theatre, New Farm Brisbane. July 15 – 30, 2022.
Alan Ayckbourn's first successful play takes place during a summer weekend in the bed-sitting room, Ginny's London flat and on the garden patio of Sheila and Philip's home in Buckinghamshire, outside London. This simple setting makes for a free-flowing production to carry the intriguing relationships to an end, relatively speaking. The play opens in the flat of Greg (Connor Kenny) and Ginny (Staff King), a co-habiting couple, with Ginny the more sexually experienced. Flowers, odd slippers - what is really the case? She goes away, supposedly to see her parents but actually intending to finish things with her previous older lover. Greg follows her and then it gets complicatedly hilarious and interesting.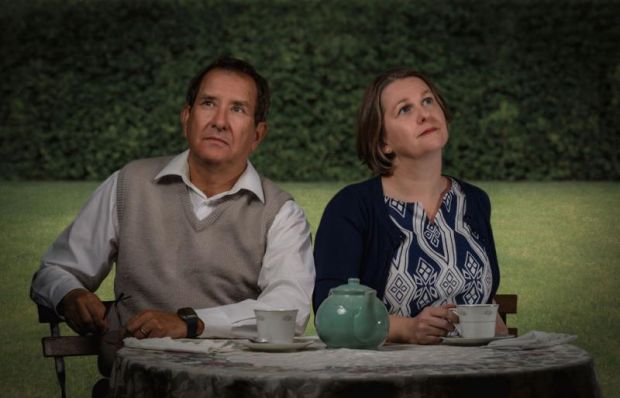 With a practical simple set and wise casting, director Philippa Dwyer has created a good night for the audience members as they follow the four characters, their relationships and the, at times, ratbag plot. Finally, we meet Ian Bielenberg as Ginny's former lover Philip, and Susie Williams as his wife Sheila, muddling our minds even more. All four reacted well together but could have been less stoic at times. The characters as portrayed brought the complicated relationships to life in a manner that pleased.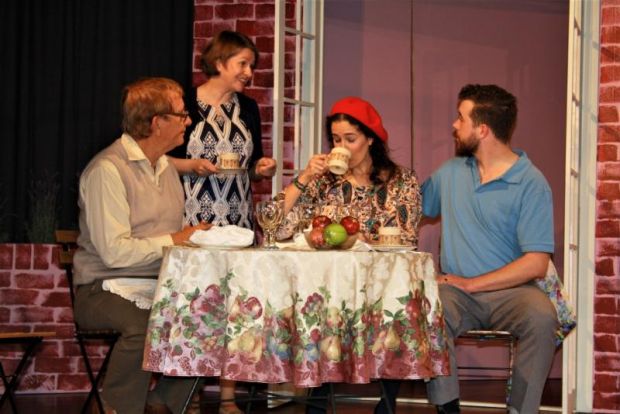 Congratulations to director, cast and crew for such a good night's entertainment. It is not often the play ends when you are still absorbed in what is happening. That was the case here. Well done Nash.
William Davies