Renée Geyer's online live stream gig
Memo Music Hall, St Kilda, Victoria. Saturday 2 May, 2020
The last time I saw Renée Geyer live was at the Narooma Blues Festival, with a packed-out enthusiastic crowd. This time, I simply paid $12 shortly before lights up at the Memo Music Hall in Melbourne and clicked the link on my iPad.
Renée and her band were set up as usual, but there was no crowded dance floor; no diehard "Renéegades" crammed in front of the stage. This seemed to make no difference to Ms Geyer and her tight band – they revved up the intro and played with every ounce of energy that a live gig requires.
With her gutsy vocals, Renée finished the first song and said it was weird singing to no one, however, she left a silence for us to sing along at the beginning of "Heading in the Right Direction". I almost sang out loud at home.
Her voice was deeper than the last time I saw her – like a battle-worn saxophone – secure in its age.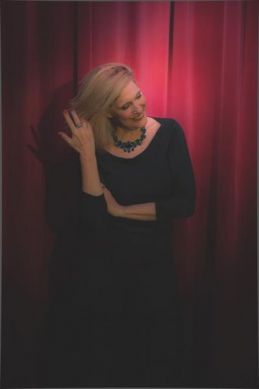 This time I did sing along when she encouraged a "limbo, limbo, limbo" during the chorus of "Sitting in Limbo".
Renée acknowledged her New Zealand fans (she was just about to tour there when the Covid-19 travel restrictions hit.) "It only happens when I look at you", she crooned, while looking out at an empty audience before launching into Difficult Woman.
It must be hard to put out so much energy and adrenaline without the usual approving cries and whoops of pleasure coming back from her loyal audience. I found myself clapping at the end of each song, hoping somehow she could hear me from my couch.
Her band were excellent and have certainly perfected the Geyer, jazzy rhythm and blues sound. Charlie Owen obeyed her every command, when she signalled "no guitar solo yet."
Renée said, she thought he played better like this.
Jett on keyboard, Tony Lloyd on drums and Yuri Pavlinov on bass were finely tuned and during the repeat of "I believe, I believe, I believe I'm falling in love" when Renée told them to go to the bridge, they simply followed her lead until she said, "Take it away, Jett!" segueing into "Say You Love Me".
Nothing was taken for granted just because the audience wasn't present in the venue. Renée hand signalled to the sound engineer to turn up her vocals, then the band followed her hand movements to lead into the next song's intro.
"Unusual doing this sort of thing, but I like it," Renée confessed, surprising herself.
It is so strange to hear silence, instead of the crazy applause you expect during the intro to "It's A Man's World", but it did not affect Renée's delivery of this iconic song, followed by "You Got A Nasty Streak" and "12 Miles Wide", where she relied on her band to provide some of the singalongs usually supplied enthusiastically by her audience.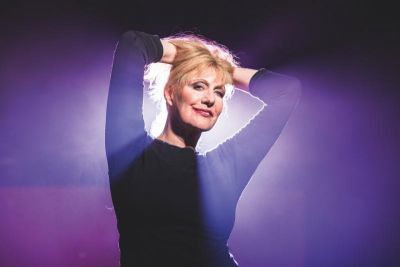 "They're probably out there thinking: 'what is she doing?'" Renée wondered, when she began improvising some more of "It's a Man's World", anticipating an encore that couldn't be demanded.
"That's what happens with these things. Too much freedom," she stated. "Thanks for indulging me." No one could get tired of Renée Geyer's version of this song, not even her. "I've sung this song every night of my working life!" She seemed genuinely grateful that this song, and not some inferior tune, is so closely associated with her.
The band held the last chord. She blew a kiss to the ghost audience. "Oh yeah!" The drummer crashed the cymbals and the hour-long live stream cut out.
After the gig, I hope Renée got to relax at home on her own comfy couch, while I immediately clicked onto to iTunes to download one of her live albums, and continue to indulge in the soulful sounds from the comfort of mine.
Jane Keehn