School of Rock
By Andrew Lloyd Webber, Mike White, Julian Fellowes and Glen Slater. Gosford Musical Society. Laycock Street Theatre, Wyoming. July 29 – August 13, 2022
Advocating the punkification of a group of high achieving tween academics is not something I would traditionally equate with the work of Andrew Lloyd Webber or the creator of Downtown Abbey, Julian Fellowes. Yet Lloyd Webber's composition, and Fellowes' book, embrace the disestablishment with the same fervour with which the lead character, Dewey Finn, worships his gods of rock; and doesn't local talent, Isaac Ledingham, personify fervour with perfection.
Director Rosie Ross and her production team have brought together an energetic and engaging ensemble who are sure to speak to audiences of all ages. Not in the least because it is executed by a cohesive and multigenerational cast. Again, Ms Ross shows her adept talent at taking what could easily become a star vehicle for the few, and allowing everyone in the cast room to shine.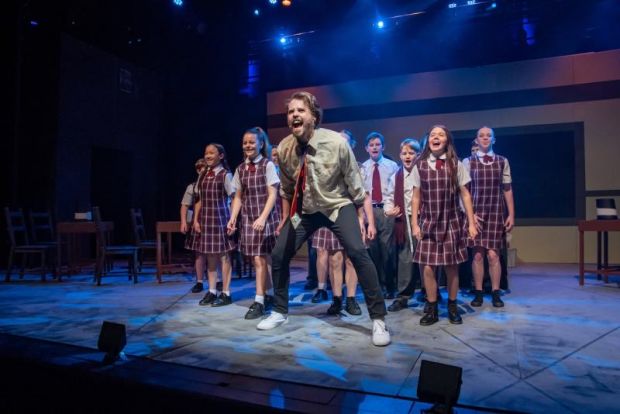 None more amazing than the sensational young apprentices to Ledingham's Dewey Finn, who match his energy and passion step for step, most notably felt in the number 'Stick it to the man'. The younger cast members, talented all, included individuals playing guitar, keyboard, bass and drums live and raw on stage… and they absolutely rocked.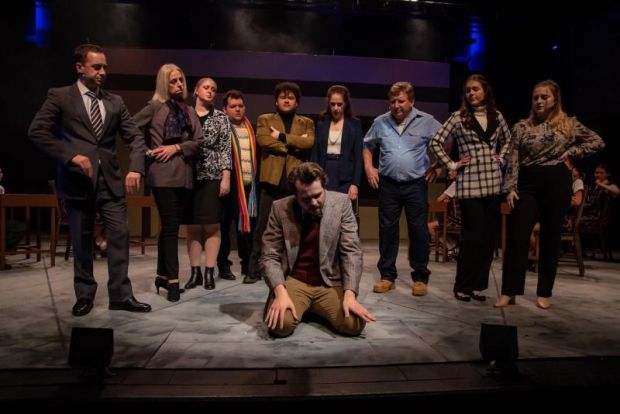 Highlights in the adult cast included Ryan Knowles' Ned Shneebly, Charlotte Cooke's Patty de Marco and Vivienne McLaren's Rosalie Mullins, all of whom embodied the professional and lovable performances that Central Coast audiences have come to expect of them. On a personal note, it was also wonderful to again see the perfect partnership of Leddingham and Knowles back on stage. Their "guitar hero" duet needs to be seen.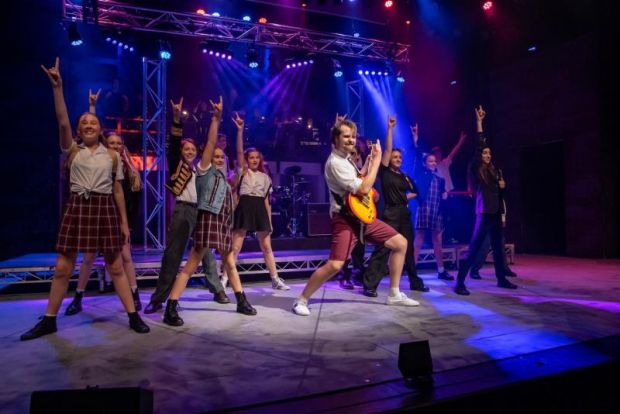 The action on stage has been complemented and augmented by the elements of design, dance and music. The clever design, and use of set and lighting, allowed the production to move more smoothly in space and time than community theatre usually affords. Instead of being distracted by set changes, I was able to let them pass and focus on the storytelling. The choreography was clever, fun and energetic and gave much to rousing the right atmosphere throughout the audience. All of this being topped off by the ever-brilliant musical direction of Ben Ross, who makes a fabulous cameo on the main stage in the number "I'm too hot". The live band, chilling out in ever present coolness on the first floor of the set, achieved a wonderful balance of adding something special to every scene, without ever upstaging the mainstage performers.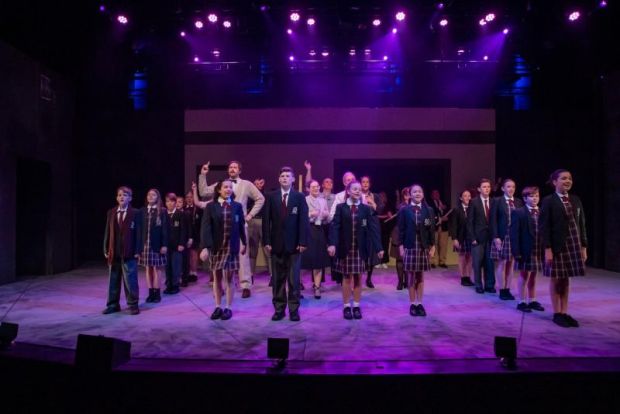 Adapted from the 2003 movie, which really was a simple star-vehicle for Jack Black's comedic style, this musical version adds all the dimensions that the film was lacking. While the musical's plot remains the closest I've seen in a film / stage adaptation, the original score allows more space for the audience to enjoy and understand relationships between characters - most particularly between children and parents, and teachers and parents - and it's all the better for it. Recognisable themes of connecting and letting go are told in a way that is accessible for all ages.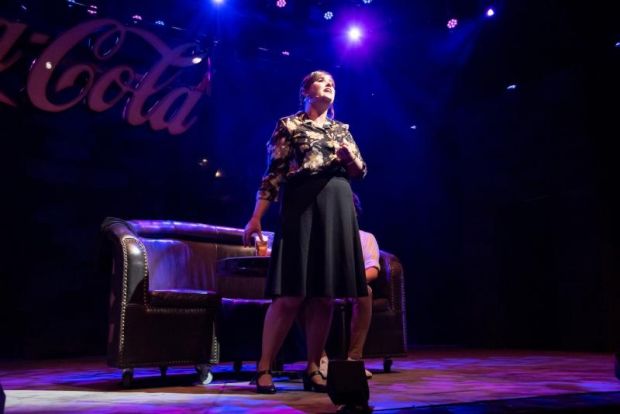 Gosford Musical Society's production of School of Rock is playing at Laycock Street Theatre until August 13th and is definitely not to be missed.
Danielle Brame Whiting