Terrain
Bangarra Dance Theatre. Queensland Performing Arts Centre (QPAC). 5–13 August 2022
Bangarra Dance Theatre are a rare and precious jewel in the Australian cultural landscape – they are the only First Nations dance company in the world. And if you've never seen this inspirational group perform, then Terrain is a wonderful starting point. Even though I am totally enthralled by modern dance, it can sometimes feel a little intimidating, but the Bangarra style is unique – powerfully contemporary and warmly accessible, combining indigenous inspiration with classical moves to create a style you won't see anywhere else.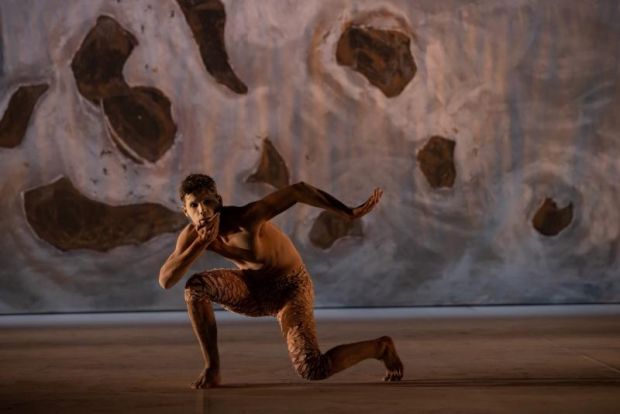 And the theme of Terrain is one we can all understand: love of landscape and connection to country. The nine individual pieces that make up this hour-long performance are all inspired by the Kati Thanda–Lake Eyre basin, which is almost in the centre of Australia. Home to the Arabunna people, the area forms the visual backdrop for a dance piece about how the natural terrain (and its peoples) survives the cycles of nature and harsh seasonal changes. Some of the settings form visual metaphors for the wider landscape of indigenous history – for example, in 'Shields', the hard wooden shields that the group carve to protect themselves from the elements are turned to become police riot squad shields as the score – by Bangarra founding member, the achingly talented David Page – takes a turn from ancient ethereal to rusty police radio and street protests. It's a masterstroke that illustrates how dance and sound can help your imagination turn on a dime to achieve split-second cinematic scene changes.
The vignettes take us from 'Red Brick' to 'Spinifex', 'Salt' to 'Deluge'. Wonderful paintings by Set Designer, Jacob Nash, are as enigmatic as the superb soundtrack and beautiful costumes that represent all facets of our landscape and seascape. Truly exquisite. It is impossible to single out any one dancer as this is an ensemble piece with a very strong team, with training and experience from across the map of our country: Lillian Banks, James Boyd, Kiarn Doyle, Emily Flannery, Kallum Goolagong, Janaya Lamb, Chantelle Lee Lockhart, Gusta Mara, Rikki Mason, Daniel Mateo, Jesse Murray, Ryan Pearson, Maddison Paluch, Courtney Radford, and Glory Tuohy-Daniell. The pas de deux by Lillian Banks and Ryan Pearson in 'Reflect', representing earth and sky meeting was particularly effective, providing an emotional breathing space before the whole company performed 'Deluge' in multicoloured costumes representing the tints of life springing back. It was a very moving ending, which inspired a warm and enthusiastic standing ovation and cheers from the crowd at the Playhouse.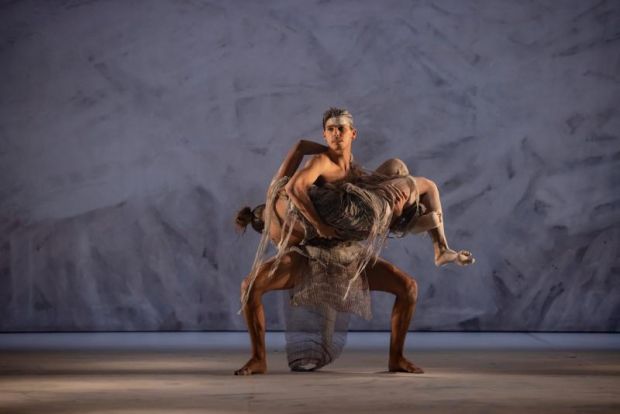 Artistic Director, Stephen Page, took to the stage after the performance to introduce and thank the talented team: Choreographer, Frances Rings (taking over as Bangarra's Artistic Director in 2023), Costume Designer, Jennifer Irwin, and Lighting Designer Karen Norris. Daniel Roberts, Rehearsal Director, was there somewhere too, I'm sure. You don't want to miss a chance to see this generously collaborative ensemble perform. But if you haven't already grabbed a ticket, the short season at QPAC is already sold out!
Find out more: qpac.com.au/event/bangarra_terrain_22
Beth Keehn
Photographer: Daniel Boud