Tilt 2020 (Program 1)
Various Writers. Various Directors. WAAPA 3rd Year Performance Making Students. The Blue Room Theatre, Perth Cultural Centre, WA. Sep 3-4, 2020
Tilt 2020 is devised and performed by WAAPA 3rd Year Performance Making Students, who are in their last months of completing a Bachelor of Performing Arts. WAAPA's Performance Making course focuses on "the creation of performance from the early stages of creative development through to a final performance for an audience". This production is performed in two parts, and this review looks at Program 1.
WAAPA performances are not yet open to the general public, and I was fortunate in being able to join a physically distanced group of industry professionals to view these works. Developed initially over Zoom, these six wonderfully creative short works include some of the first live theatre responses to the pandemic, and are wonderfully diverse and fascinating.
This Space Intentionally Left Blank was performed by Claire Appleby, Riley Jackson and Elouise Martin. The perfect introductory piece for this series, it begins with asking the audience to focus on our breathing, drawing us into the world, as we realise that we are part of this performance that looks at the artistic experience. Simple, interesting and effective.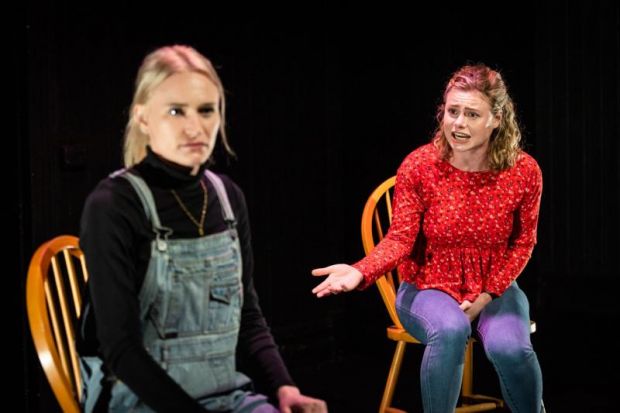 Dishonourable Women, written by Katy McLean, is directed and dramaturged by Courtney Cavallaro and devised and performed by Katy McLean and Pia Husbands. When Rose asks Nina to be her maid of honour, she replies that she can't, as she is dying. What at first appears to be a black comedy becomes a deeper look at the changing nature of friendship. Beautifully structured and performed, it nicely blends comedy and poignancy.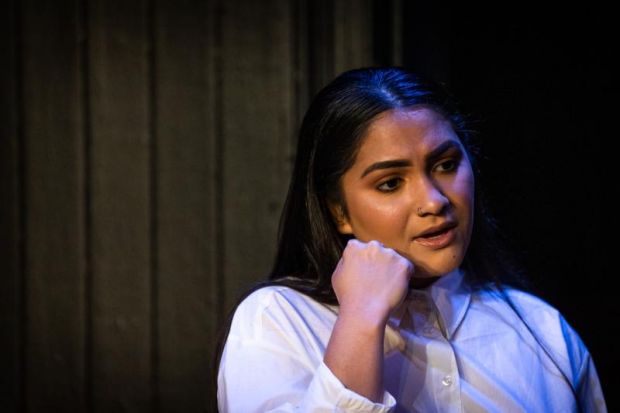 Where You From? is a frequent and confronting question asked of Australians of colour, and this work, written and performed by Marlanie Haerewa, explores what this means for Haerewa as a young Aboriginal/Maori woman. Directed by Henry Boles with dramaturgy by Grace Chow, this is a very strong work, featuring a powerful and dynamic performer, and deserves a life and expansion beyond this format. I hope and expect to see Marlanie Haerewa in future work - a young woman with outstanding story telling and acting skills.
Interval saw the audience move from the Blue Room Theatre to the Blue Room Studio, a change of feel and intimacy.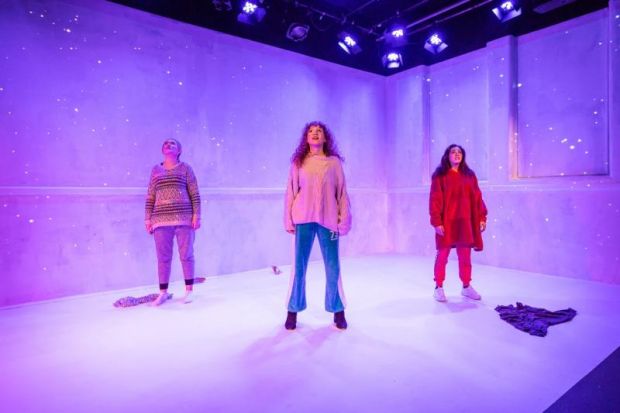 Ask Again Tomorrow bursts out with a high energy night club scene, then explores the dilemma of creatives working in isolation - and the pressure to match Shakespeare's achievement of writing King Lear while in quarantine. Written by Lily Baitup, directed by Scarlet Davis and performed by devisors Breanna Boyd, Courteney Cooper and Mariah Gonzales, this was warm, funny and very relatable - especially given the select audience.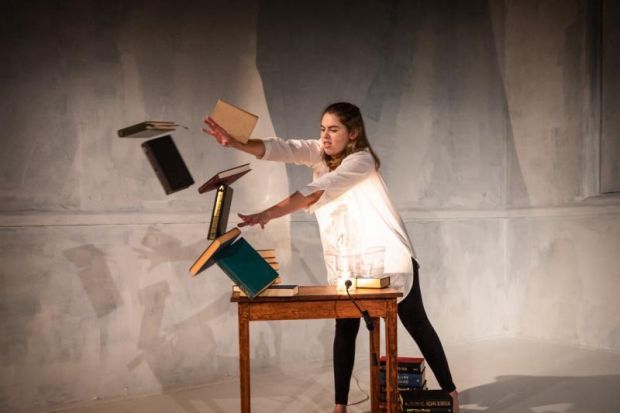 Also written by Lily Baitup, but very different in style and feel, was Son. Directed by Emily Star, and featuring an integrated sound design by David Stewart, it is a one-woman performance by Lily Baitup. Possibly based on the Oscar Wilde quote "For the greatest tragedy of them all is never to feel the burning light", it features a young woman living a cloistered existence and longing to be free. While complete in its own right, the poetic writing also left me wanting more of this well told tale.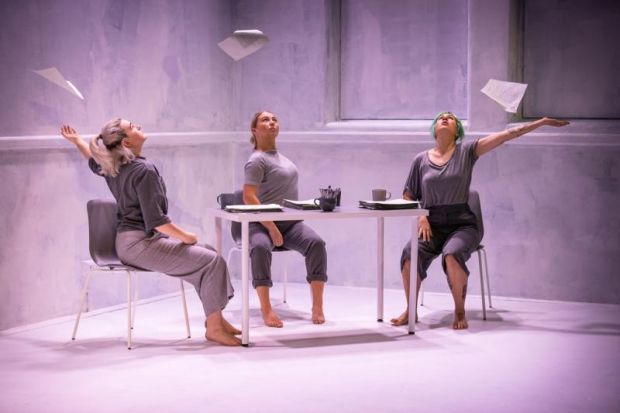 The Moments Inbetween completes Program One. Directed by Samuel Bruce, and again featuring sound design by David Stewart, this was devised as a three person physical performance piece by Claire Appleby, Scarlet Davis and Mollie Nelson-Williams. Before the performance we were told that Mollie Nelson-Williams had been injured that afternoon and that we would see an adapted piece - with minimum movement from Mollie. I must say that this performance, which explores number of things, including finding happiness in small moments, was seamless and Mollie's stillness was a wonderful contrast to the physical exuberance of Claire and Scarlet. Looking at Stephen Heath's photos of the original performance this must have involved a great deal of restructuring, thought and quick decisions. Kudos for creating such a high quality adaptation on the fly.
I look forward to Program 2 of Tilt 2020 next week, and spending more time with the creativity and talents of the Performance Making Students.
Kimberley Shaw