Tilt 2020 (Program 2)
Various Writers. Various Directors. WAAPA final year Performance Making Students. The Blue Room Theatre, Perth Cultural Centre, WA. Sep 10-11, 2020
Tilt 2020 (Program 2) is the conclusion of a two part celebration of the talents of WAAPA's final year Performance Making Students. The first part of this production was The Blue Room's first performance since February, and this second program is also performed in this venue, once again using two of the Blue Room Spaces.
This program opens with the lovely, expressive face of Breanna Boyd Williamson, who is joined by fellow devisors Mariah Gonzales, Maya Soni and Tiernan Rennie, to perform It's Turtles All the Way Down. Dramaturged by Tiernan Rennie and featuring a dynamic sound design by David Stewart, it apparently explores the idea that "Atlas holds up the world. He stands on the back of a fish to do so. And that fish swims in the world sea that sits on the shell of the world turtle. But who holds up the turtle?" Alternatively it could be "What's in the box?" or "Life is a never ending babushka doll". Well performed and nicely physicalised it is interesting to watch.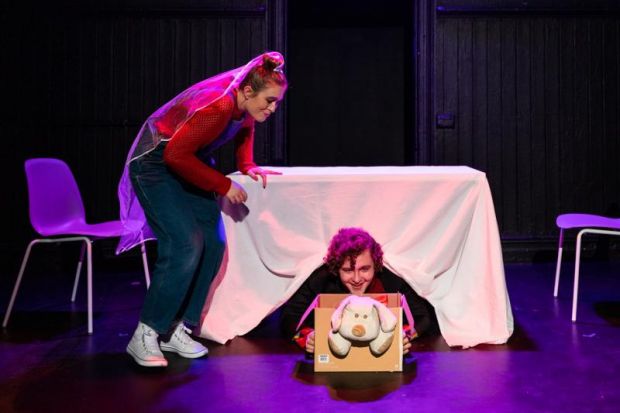 The Toast, tightly directed by Alexandra Wilde, explores the oft heard promise of friends that they will marry if they are both still single in x years - that they will marry each other. A slightly nightmarish, but very funny little play, it is convincingly performed by writer Courteney Cooper and fellow deviser Riley Jackson - with lovely camaraderie and teamwork.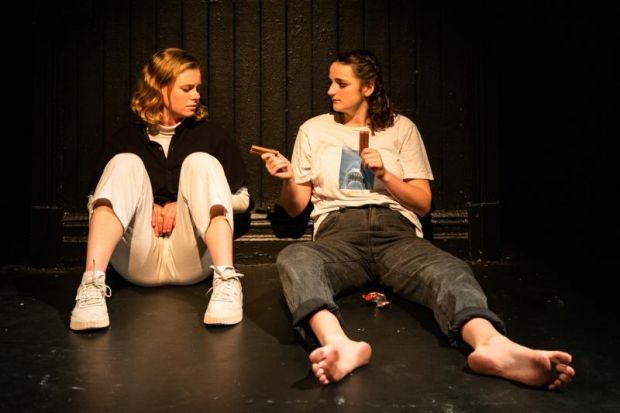 It seems probable that writer/director Grace Chow created Hell on Earth as a vehicle for the charisma of Courtney Cavallaro in the central role and to use the big personalities of Katy McLean and Tiernan Rennie in a series of diverse and bizarre supporting characters. After a very bad day, our protagonist unwittingly meets God in a laundromat, and tells Him to F### Off. After that the world falls into rack and ruin (this is 2020) and it is all her fault. Funny, fresh, irreverent and unlikely, this is a little charmer of a piece.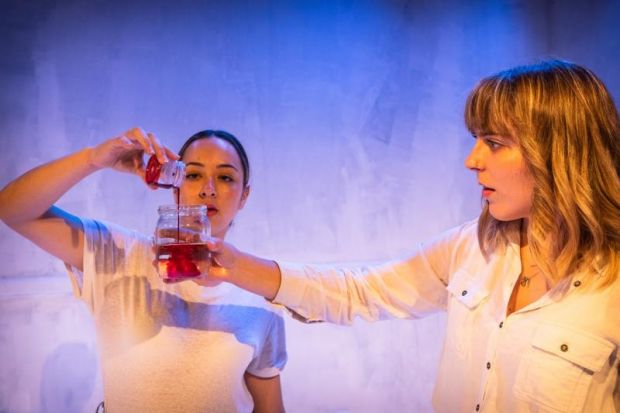 Tidal was written performed and devised by Emily Star and Alexandra Wilde. Performed on a stage scattered with jars containing treasures, this is a visually impressive piece that features some strong synchronous storytelling.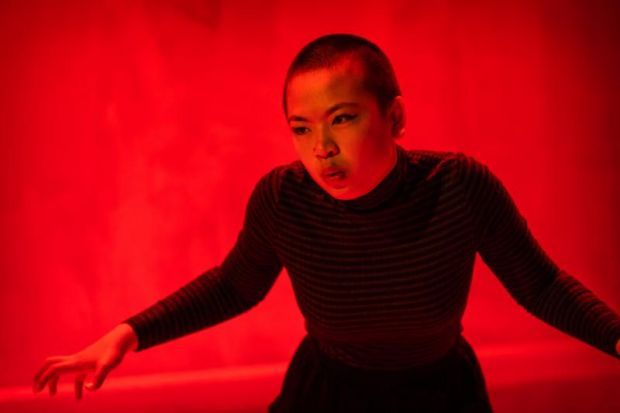 Grace Chow's solo work The Noodle Shop on the Corner of Fifth Street, despite the Asian overtones of the title and setting, feels a little like the matter-of-fact horror stories of Germans Ogden Nash and Franz Kafka. Well written and expertly performed, with Grace Chow holding the audience's attention in a highly captivating monologue.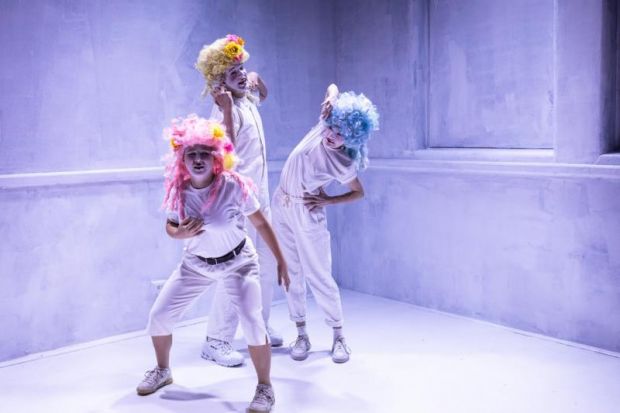 This delightful dozen culminates with How To Ignore A Formal Apology, which was devised and performed by Pia Husbands, Mollie Nelson-Williams and David Stewart (who also designed the sound). A visually exciting exploration of a variety of apologies, this comedy with a serious edge was a good choice to wrap up this diverse and dynamic collection of new works.
If past years are any indication, the graduates of this course will make significant contributions to Perth theatre in the years to come, with former Performance Making students forming a considerable portion of new work at the Blue Room and at Fringe World, and adding to the talent pool, both as performers and creatives. I can see this group being just as successful, both in Perth and beyond.
Kimberley Shaw