Tilt 2021 - Program 1
Written and directed by WAAPA 3rd Year Performance Making Students. The Blue Room Theatre, Perth Cultural Centre, WA. Sep 15-18, 2021
Tilt is WAAPA Performance Making students' final independent project after three years of study, and is an opportunity for graduating students to take full responsibility for their creative decisions. Two programs of work are being presented over a two week period, with the first program featuring six pieces of work.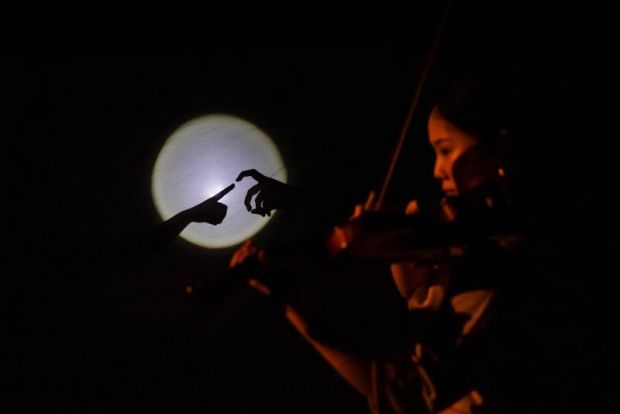 100 Seconds To Midnight carries the tagline "No one can reasonably say they have not been warned". A movement and physical theatre piece, it has a strong environmental message, and warns of imminent destruction - but carries some elements of hope. Directed by Leah Selwood and Nathan Calvert, it features the talents of Asteria Gow (great accompaniment on violin), Beth Wilkinson, Ray Teakle and William Gammel, with effective sound design by William Gammel. The use of shadow puppetry is beautifully executed and works very well, with some beautiful imagery and gentle humour - and although moments in the second half feel a little protracted, this is an interesting and unique piece.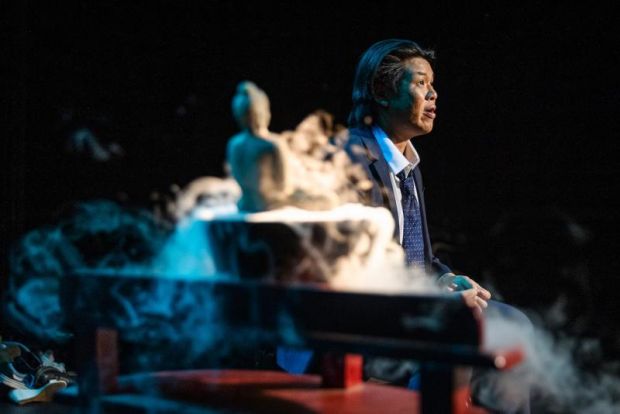 Bao Thien is a very strong, well written and thoughtfully performed piece by writer/performer Jefferson Nguyen. Described as requiring two performers, it is actually a solo piece - the conceit being that as the only Vietnamese actor in his cohort, Jefferson is forced to perform this show for two actors - alone. Looking at growing up Vietnamese in Australia and a reflection of life at the time of death, it was directed by Phoebe Eames and featured music by Lindsay McDonald.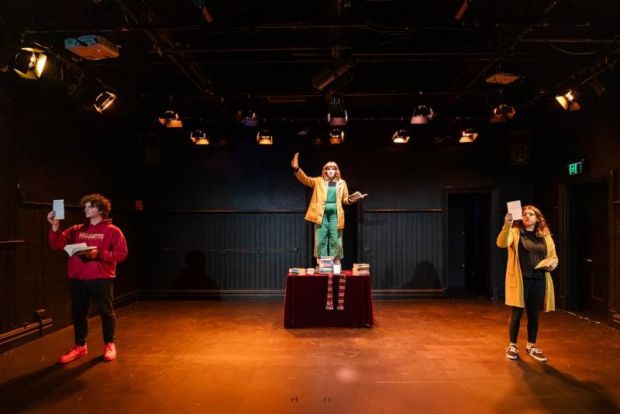 TERF Wars is another piece that clearly touched its audience and sparked much conversation at interval. Looking at the impact on young people whose lives were changed and enhanced by the Harry Potter series and its messages, when the author J.K Rowling revealed her TERF (Trans-Exclusionary Radical Feminist) views. Written with passion and humour by Tay Conway and directed by Lucy Wong, it was performed and devised by Josh Koios, Lucia Merriweather, Phoebe Eames and Tay Conway. Lovely energy and personal investment in this thought-provoking piece that includes some Easter Eggs for the Potter-heads in the audience.
After interval, After the Tone by Ray Teakle changes the tone. A ghost story with some suspenseful moments, it is perhaps the most traditionally structured of the works presented in Program One. Leah Selwood brings beautiful centredness to the role of a ghost, haunting her sister (Lily Murrell) and boyfriend Ben Sullivan. Lovely use of tension in a well directed (Josh Koios) and nicely structured story.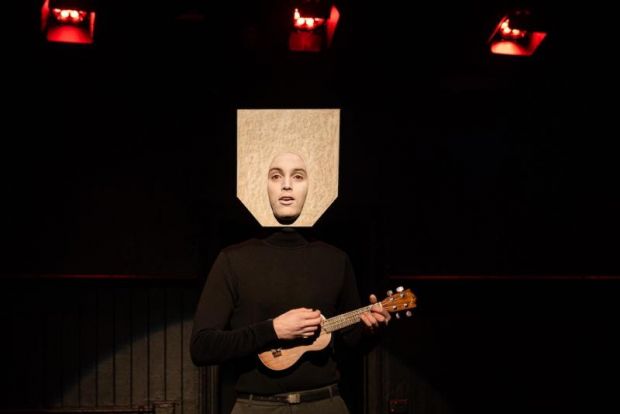 In A Brutal Farewell, fittingly the farewell piece of the night, writer/performer Lindsay McDonald is the personification of Brutalist Architecture. While a play about ugly buildings sounds unlikely to be inspiring, this is a funny, loving tribute that entertains throughout. With composition by Julia Wallace, it is directed with precision by Jefferson Nguyen.
A varied evening that is a testament to the strength of WAAPA Performance Making Course. I look forward to the second program.
Kimberley Shaw
Photographer: Stephen Heath