Time Capsule
Written and directed by Megan Rundle. Runaway Balloon / Fringe World. Subiaco Arts Centre, WA. January 25-29, 2022
Runaway Balloon's first musical is a World Premiere production that keeps its audience laughing throughout. Funny and relatable, it features well-performed pop-rock music and a strong cast.
Everyone is invited to Dunaneen High School's ten-year reunion, and the class of 2012 are invited back for sausage rolls, free drinks, and the chance to see how much everyone has changed in ten years. The trouble is, that for Bridget, nothing has changed, so she decides to stretch the truth a little…
Central character Bridget Palmer is delightfully played by Natasha Kayser, who gives such a warm and personable vibe that the audience adore her even when Bridget is making very questionable decisions. Her high school bestie Riley, who faces his own crisis on reunion night is adorably played by Harry Fenn.
High School "it" couple, former School Captain Connor, and his wife, Sherry, now head of the alumni committee are played with outstanding presence by Jacob Sgouros and Amy Fortnum. Alumni Committee, and probable former "mean girls" Cherry and Mary are given style by Holly Grace and Roshni Kaila.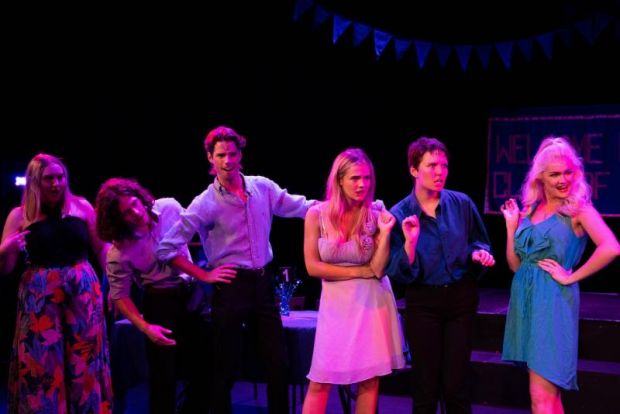 Ciara Taylor demands attention as ultimate cool girl Ritz, while Matthew Nixon makes a very sweet love interest as Sam. Cal Silberstein is excellent as decidedly uncool teacher Mr Jolimont. A scene-stealing cameo from Madeleine Shaw and El Finnie as Year Nine Media students Ashley and Charlie.
Very much an ensemble piece throughout, the cast is completed with strong performances from Felix Malcolm, Benjamin Quirk, Shannon Rogers and Tori Brown. Singing is strong throughout, and the creative, clever and sometimes comical choreography from Katherine Hooker is nicely executed.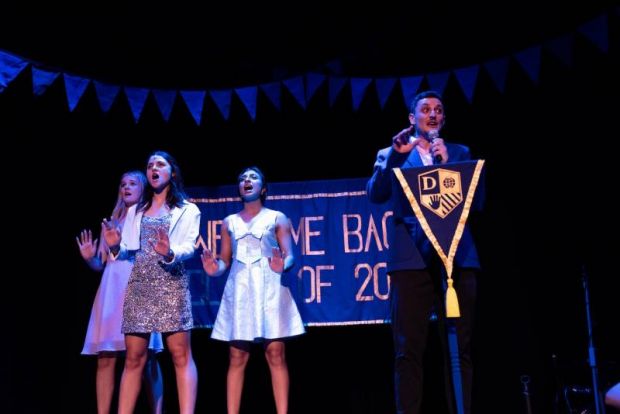 The reunion has the talents of Dunaneen High School's Year 10 rock band, who fortunately are played by a very talented band led by Musical Director Jackson Griggs and seated on stage.
Originally slated for Subiaco Arts Centre's smaller venue, an early sell-out led to a move to the larger theatre (which was close to capacity on opening night) and this was such a great move. Steph Forsyth's clever converting set feels made for this venue and Anais Popoff-Asotoff lights the show well. The late adjustment to the larger theatre feels smooth and the space is well used.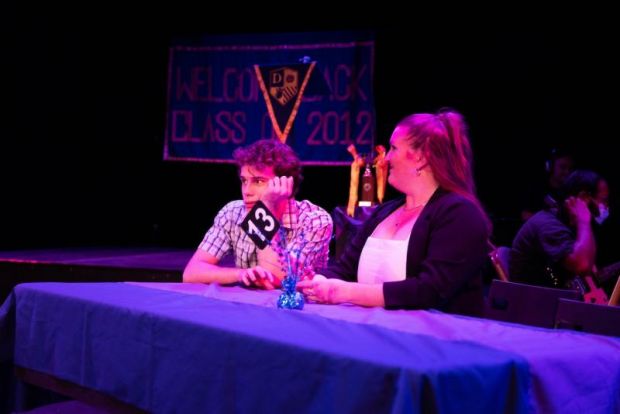 A great Fringe World choice for lovers of fresh new musicals, for lovers of comedy and anyone who has ever been to (or deliberately skipped) their high school reunion. A bright new musical that deserves a look.
Kimberley Shaw