Tina - The Tina Turner Musical
Book by Katori Hall with Frank Ketelaar and Kees Prins. TEG Dainty. Theatre Royal Sydney. Opening Night: May 18, 2023.
The cast and music are 'Simply the Best' in a near faultless performance that propelled the audience to their feet.
Tina Turner, best known in Australia for singing her rock anthem at NRL grand finals, is portrayed with passion and gusto by Ruva Ngwenya. Barely off the stage she did not put a foot or note wrong. The final concert scene -with flashing lights, thrashing band, video projection and high heel hoofing - was breathtaking.
The musical opens with Tina about to step onto the stage at an outdoor concert in Rio de Janeiro attended by 180,000 people. It flashes back to her childhood with strains of African and gospel music.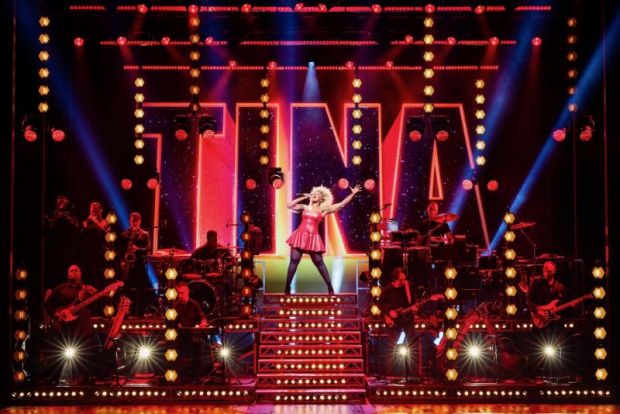 The audience quickly learns what a difficult journey it was for Tina. The cycle of domestic violence commenced in her family home with her mother walking out on her father.
A chance invitation to sing onstage sees the charismatic Ike Turner (Tim Omaji) pluck teenage Anna Mae Bullock from nowhere to join him in the soon to be re-fashioned Ike and Tina Turner revue.
The couple marry, staying together for 16 years. A cycle of violence is graphically portrayed in the stage production and also a close shave with suicide. There is no sugar coating to this and there is great relief when Tina fights back.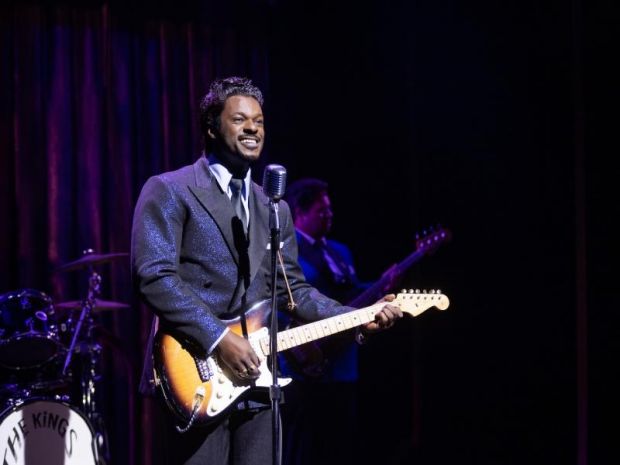 The writers squeezed 26 songs into the story, some of them are essential to the narrative such as the autobiographical "Nutbush City Limit" written by Turner herself, and Ike's own early song "She made my blood run cold", sultrily performed by Omaji.
The song "River Deep, Mountain High" was cleverly presented with Phil Spector (John O'Hara) moulding a recording session into a spine tingling rendition.
A few of the 70's and 80's hits dropped in however were superfluous and some of the jumps in the narrative are a little clunky.
A fascinating part of the musical was when Tina Turner was battling as a single mother to make it back into the industry.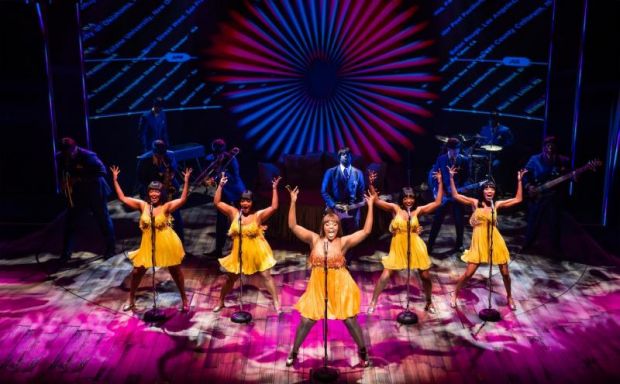 An Australian music producer Roger Davies (Mat Verevis, with a very impressive mop of blonde hair) plays a key role in Tina's re-emergence. He introduced her to hilariously daggy musicians from British pop groups. At first Tina's new rock voice is rejected for racist reasons but her talent can't be held back.
The musical is propelled by slick video projection, energetic dancing, and a thumping band which had a well-deserved front and centre ovation.
Performers who shone included Rishab Kern as Raymond Hill - Tina's early love interest - and 11 year old Aimee Bah, who wowed the opening night audience in a lovely Tina old and young duet.
On stage Tina Turner had a swagger which oozed an inner joy at performing. The musical explains why she took such pride at climbing the mountain high of rock after surviving river deep adversity.
David Spicer
Photographer: Daniel Boud.
Read our feature article wit Ruva Ngwenya and Tim Omaji in the May / June edition of Stage Whispers. Read more here.