Tsitsanis, Hatzidakis, Xarchakos, Theodorakis: Songs of Liberation by Greece's Four Great Composers
Musical Director and Conductor: Dimitris Calligaros. International Vocalist: Dimitris Basis. Concert Hall, QPAC. 4 June 2021
There was a lot of love in the air last night in the Concert Hall: waves of love from the musicians, waves of love from the singer, and waves of love from the audience for the performance. Celebrating two centuries of liberation from the Ottoman Empire, the songs of four of Greece's contemporary composer Gods - Vassilis Tsitsanis, Manos Hatzidakis, Stavros Xachakos and Mikis Theodorakis - have been responsible for founding the modern Rebetiko and Laiko genres of popular Greek music.
Played by a symphony orchestra, augmented by a Greek band, conductor Dimitris Calligaros, and singer Dimitri Basis, it was a performance that was highly infectious and foot-stompingly joyous. With plenty of clapping, and sing-a-long - which was encouraged even from the musicians - the capacity, mainly Greek heritage, audience were swept away with the authenticity of it all. All that was missing was dance, which was made up for by the body beats and exuberance of Calligaros' performance at the podium.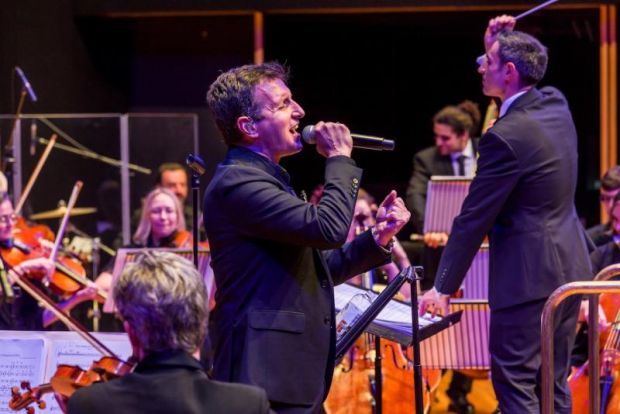 Basis previously visited Brisbane in 2019 for the Romiosini And Beyond cycle of songs concert of Theodorakis' music based on the poetry of Yiannis Ritos. One of the most popular singers in Greece, his vocals were assured, holding notes for an impossible length of time, and even managing to incorporate some of his early training chanting in church liturgy mode.
But the Greek band deserve the highest of praise for their expert playing of the bouzouki (Nathan Pylarinos, Perry Tsepetzis, Nick Paraskevadakis), the guitar and baglama (George Doukas), electric bass (George Nikolopoulos) and drums (Mike Paraskevadakis).
The program of course featured the classic Greek pop-anthems - 'Never On a Sunday,' and 'Zorba' - which sent the audience wild, but also two songs from the 1955 Greek movie Piasame tin Kali (We Caught the Good) by Xtsitsanis, Gioconda's Smile by Hatzidakis, a theme Stou Thoma to Magazi from the movie Rempetiko, about the life of Rebetiko singer Marika Ninou, Ta Kavourakia (The Little Crabs) from the Greek TV children's program Zouzounia, and Aspri Mero, a song that's been recorded by The Wiggles.
With a mixture of Anatolian dance rhythms, especially the exciting 9/8 meter, it was hard to sit still. The atmosphere was akin to the vibe of a Greek wedding but without the dance and plate-smashing.
Two encores were not enough for the audience who gave the performance a deserved standing ovation.
It was an exhilarating two-hour taste of Greek culture!
Peter Pinne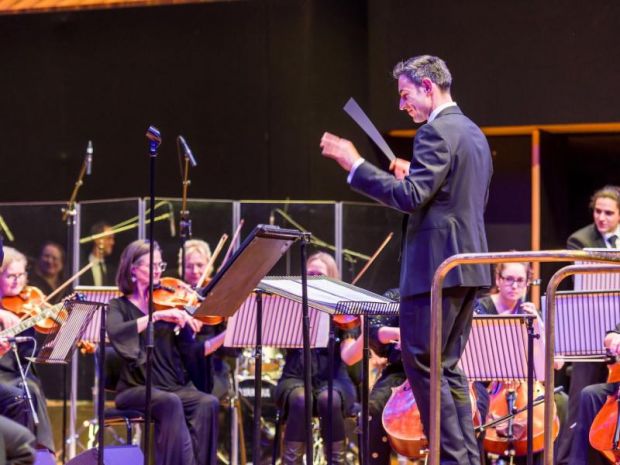 Photographer: Darren Thomas