Twisted, The Untold Story of a Royal Vizier
StarKid Productions. Directed by Brittany Isaia. Marloo Theatre, Greenmount, WA. Jul 7-24, 2021
Twisted is an unconventional look at the Aladdin story, playing at Darlington Theatre Players' Marloo Theatre. High satire, with ripe language and some adult concepts, this is not for all audiences, but this strong directorial debut from Brittany Isaia is well performed, with excellent production values and is clearly impressing its capacity audiences.
The tale looks at the Aladdin story from the perspective of the Royal Vizier Ja'Far, played with great sympathy and charm by Mathew Leak in his first leading role. Conventional hero Aladdin, in this version somewhat of a prat, is likably unlikeable, played well by Joshua Towns, while Lukas Perez plays the naive Princess with an excellent and complex characterisation.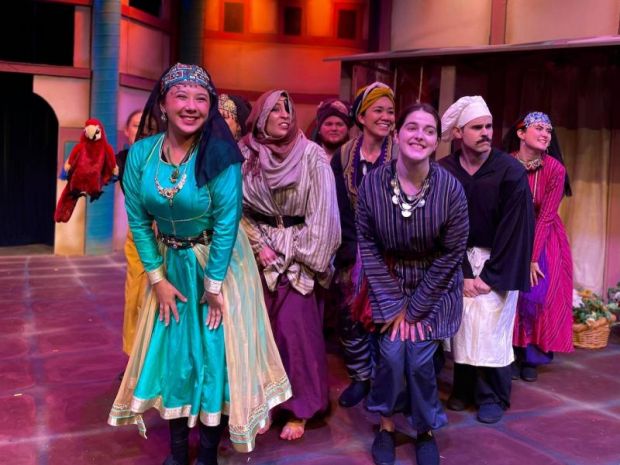 Very much an ensemble production, most of the cast of 15 are kept busy playing multiple roles, with some great characters that pop up, sometimes literally for seconds (kudos to Head of Costumes Marjorie DeCaux and her team for the plethora of top-notch costumes). Highlights include Alyssa Burton's elegant Sherrezade, Candice Preston's lovely timing as Achmed, Connor Matthiessen's high energy Djinn, Emily Bebbington's Pixar Lamp, Luke Miller's obnoxious former Royal Vizier and the puppetry of Clara Lee and Jessica Wilkins. Great leadership from featured ensemblists Chris McRae, Verity Lux and Ebony Uetake, with Caitlin Argyle and Rebecca McRae completing the cast well.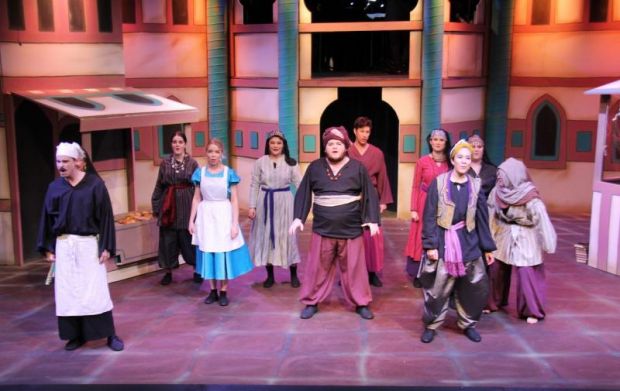 The ensemble members are on stage most of the show, with some speedy and impressive transitions, and execute Arianah Davis' choreography with enthusiasm. Both musical directors Jen Gadecke and Christopher Steicke are making debuts and have helped create a show with solid vocals and a strong 12 piece band.
Owen Davis has created a lovely single set that transitions nicely from marketplace to palace with the help of some impressive set pieces and the atmospheric lighting from designer Shelly Miller. The set also features the band, partly visible on its nicely used second level.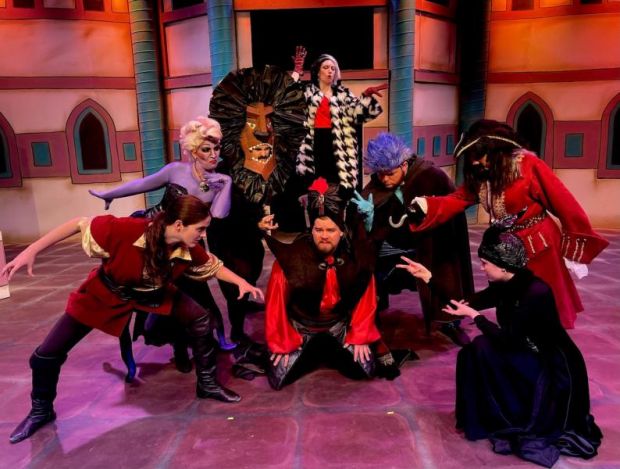 Twisted is great fun, and is attracting somewhat of a cult following from fans of Starkid shows, especially as I believe this to be the first production staged in WA. For the uninitiated, this clever and satirical production is well produced and is great fun.
Kimberley Shaw