The Vicar of Dibley
By Ian Cower and Paul Carpenter adapted from the TV series by Richard Curtis and Paul Mayhew- Archer. Laughing Horse Productions. Directed by Kelly Salathiel. Koorliny Arts Centre, Kwinana, WA. May 14-22, 2021
Laughing Horse Productions are presenting the WA Premiere of the official stage adaptation of The Vicar of Dibley. A loving reproduction of the TV series, favourite characters are brought to life with skill and care.
As the lights went up on the opening scene of the show, there was huge laughter before a word was even spoken, because some of the depictions are so recognisable and accurate, that it could almost be the original performer on the stage, and this was before the title character even appeared.
Karen Godfrey is superb as Geraldine Granger, new Vicar of Dibley, capturing Dawn French's original look, vocal style and nuances, with knife-edge accuracy. A gorgeous performance with impeccable timing, this is a great anchor performance and a delight to watch.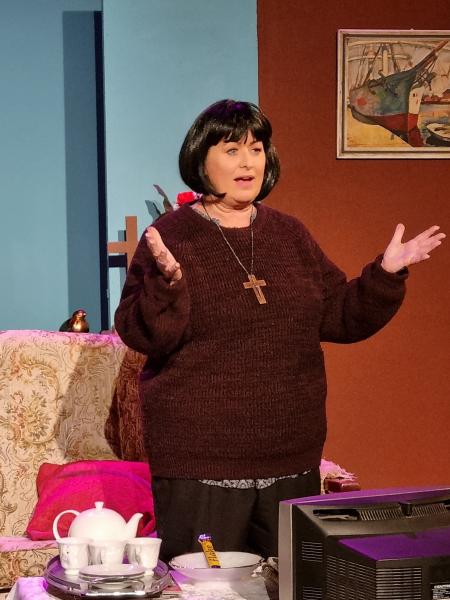 Suzy June Wakeling is a lovely Alice Tinker. While she bares only a slight resemblance to original performer Emma Chambers (only notable because of the look-alike aspects elsewhere in the show), she sounds uncannily like the original Alice, and her performance is loveable and beautifully off-beat. She plays beautifully off Karen Godfrey's Vicar and creates a believable budding romance with Hugo, played with earnest enthusiasm and lovely pathos by Callon Leam.
Peter Neaves is a wonderfully pompous and expertly portrayed David Horton, James Naillen absolutely nails the very odd and very keen Owen Newitt, while Robert Walker is clearly channelling the spirit of the recently departed Trevor Peacock, in a performance that is almost spookily like the original and very, very funny. The Parish Council is completed with precise, likeable performances from David Zuiddam as Frank Pickle and Leticia Cropley. Special mention must be made of Stage Manager Mishka Miller, whose two-line cameo is absolutely top-notch.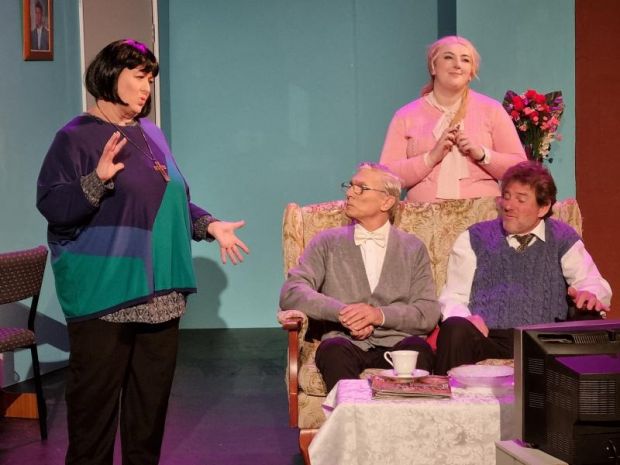 There is also a group of lovely children - Amara Della Maddalena, Blake Taaffe, Charlotte Sampson, Peter Jacobs and Chloe Nally-Olsen - who appear briefly and brighten the stage.
Set designer Adam Salathiel has created a solid, practical split-set that serves the production well. Scene changes are notably quick - credit to a very efficient crewn - and accompanied by some very boppy tunes, helping to maintain the pace and mood.
An absolute must-see for fans of the TV series (I guarantee you will not be disappointed), and a good, fun piece of escapism for anyone just wanting an evening of entertainment.
Kimberley Shaw