We Will Rock You
By Queen and Ben Elton. Platinum Entertainment. Directed by Trevor Patient. Crown Theatre, Perth WA. Oct 30 - Nov 22, 2020
In the absence of big touring productions, local company Platinum Entertainment has brought We Will Rock You to the Crown Theatre, with a show that feels like a national tour. Complete with merchandise, high quality production values, a high quality show and a big name star, this is has all the bells and whistles of a show imported from interstate.
Amazing lighting, lasers, and live video on big screens, mean that the line between musical and rock concert is at times deliberately blurred, with the audience encouraged to participate at times, and breaking of the fourth wall. For many patrons this is their first time back at the theatre in months, and this is openly celebrated. The opening sequence, which gives us a history of rock from a futuristic perspective, not only celebrates the talent in this show, with references to cast members Casey Donovan and Paula Parore, but adds some local flavour with a popular reference to Premier Mark McGowan.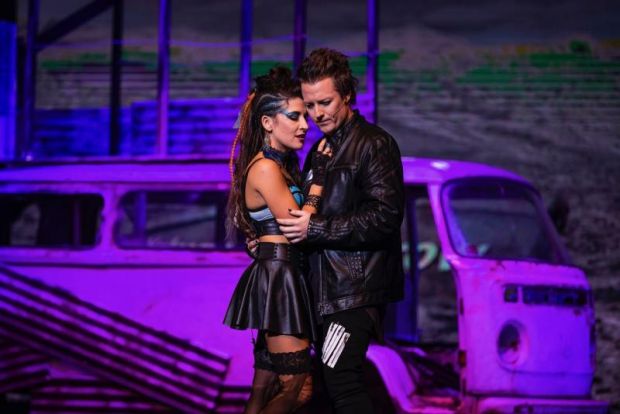 Casey Donovan, the only non-West Australian in the cast, spent two weeks in hotel quarantine to be able to perform the show. A worthy import, her amazing voice is fabulous for Killer Queen and her joy in performing this role is palpable as she relishes this villainous role. Clearly a box-office draw, she also rocks some gorgeous costumes - the costuming strong throughout, goes to town on Killer Queen's outfits.
The other villain in the show is Kashoggi, played by Dean Misdale, who played Killer Queen with panache in Platinum's last incarnation. He is equally good in this role, with his chiselled good-looks giving Kashoggi a Billy Idol meets Max Headroom vibe.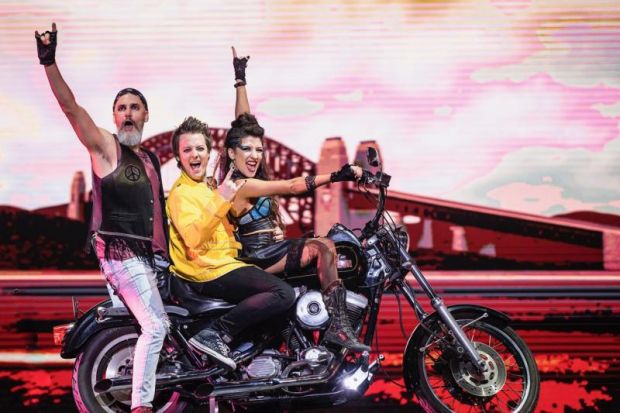 Catalyst character Galileo Figaro, is given a gorgeous voice by Blake Williams. He works well alongside Holly Denton, whose Scaramouche lights up the stage and sounds amazing - while adding lots of voom to every scene. Matt Dyktynski is excellent as Buddy, an ageing rocker, who has never heard rock music. He has a beautiful natural delivery and works the audience with ease (he shares the role with Jamie Mercanti).
The biggest scene stealers though are probably real life couple Paula Parore and Clay Darius, whose portrayals of the loved-up Oz and Brit are audience favourites. Amazing vocals and gorgeously layered characters - they are very much audience favourites.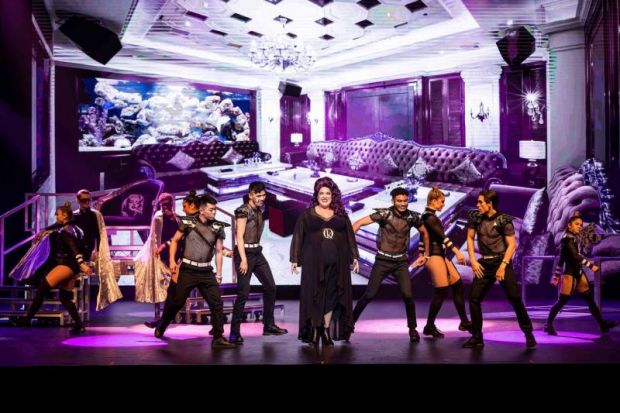 A very tight, very talented ensemble support throughout. Great singing and dancing - this is a strong, mature ensemble who give their all.
We Will Rock You is one of the best musical choices for people who don't like musicals, because at its heart it is essentially amazing Queen songs (expertly performed in this case), interspersed with Ben Elton humour. If this isn't enough, this production adds a whole lot of "wow". Definitely worth a look.
Kimberley Shaw