What Now? A Double Feature
By Sean Wcislo. Modicum Theatre. Fringe World. Directed by Andrea Kendrick. Cookery, The Girls School, East Perth, WA. Jan 26-30, 2021
Modicum Theatre ran a rather unique short season in Cookery at the Girls School. A sort of two-for-the-price-of-one offer, What Now? A Double Feature consisted of two short plays by award winning writer Sean Wcislo, Chance and Surviving Aisle 7.
Chance features a down on their luck young person who has a strange encounter with the embodiment of Chance, and given control over their own luck. Amy Moylett made the character of 'Human' likeable, despite its cynicism and negative attitude - a difficult task handled well. Emily Bebbingrton is charming and quite captivating as Chance, giving this concept a personality a dynamic presence.
Chance is a gentle two-hander with next to no set, and minimal physical action, but good writing and strong performances ensured the audience was engaged throughout.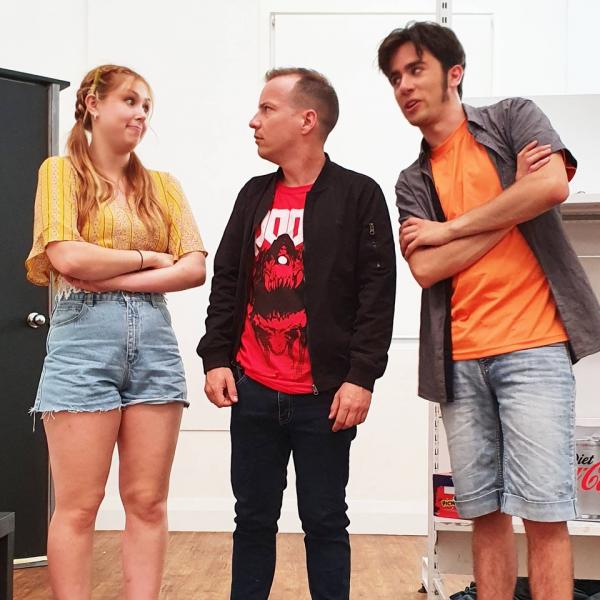 The second play, Surviving Aisle 7, is more complex, with more physical action and a bigger cast. A mysterious fog has descended upon the earth. It might be the apocalypse and our heroes have formed a family of sorts and are holed up in a supermarket. When a mysterious stranger joins them, decisions need to be made.
A likeable young cast work well as a team. Jade Woodhouse is sweet as the vague and optimistic Eve, Davis Anderson plays the interesting Corey, Tarryn McGrath gives credence to the clever Bryce, with Jordan Holloway bringing great energy to catalyst character 'Vincent'.
Fun and watchable, this seems to have been a successful season. I expect to see both of these shows pop up at one act play festivals around the country in years to come.
Kimberley Shaw