Wicked
Music and Lyrics by Stephen Schwartz. Book by Winnie Holzman. Based on the novel by Gregory Maguire. Produced by John Frost for Crossroads Live. Sydney Lyric Theatre. Opening Night: September 7, 2023.
Another short day in the Emerald City, but this time with more flying monkeys, new colourful LED lighting and a joke about TikTok, which wasn't invented when the last professional season took place almost a decade ago.
Wicked is back with a few small updates and not a moment too soon for the producers. In a difficult time for theatre, Wicked is a rolled gold hit (or perhaps more appropriately labelled a rolled greenback hit) which sparkles from the inclusion of bright new leads and the deft hands of experienced actors.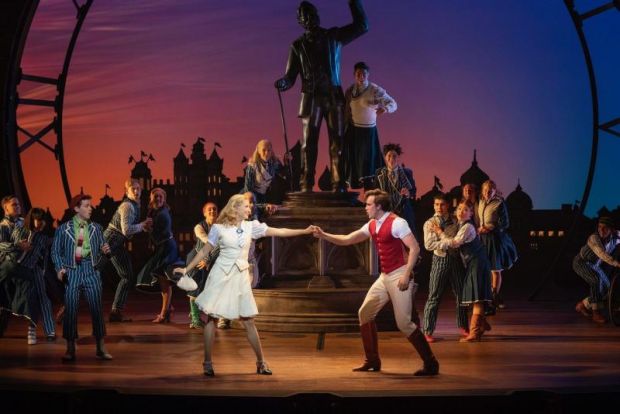 The core of its success is the book on which the musical is based, that gives a brilliant new context to the story of The Wizard of Oz. The action takes place before, during and after Dorothy's famous trip down that yellow brick road.
Blended into the mix is a story about friendship and tolerance, with the undercurrent of a fascist leadership discriminating against a minority group.
With memories of Lucy Durack originating the role of Glinda in the Australian production, and Amanda Harrison/Jemma Rix as Elphaba, the two new leading ladies had big witches' hats to fill.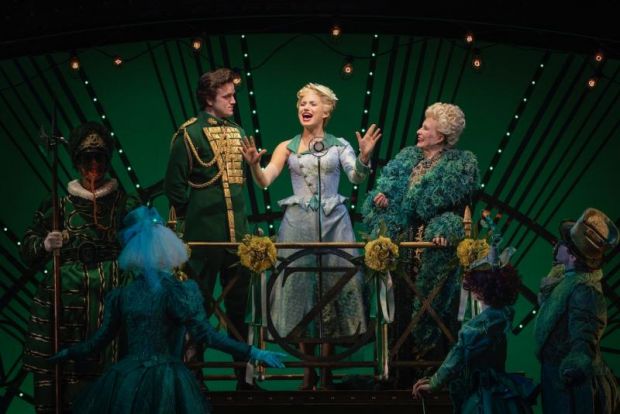 Both passed the test. Courtney Monsma was scintillating as new Glinda – her acting was very cute and she smashed the singing out of the park.
Sheridan Adams as the green witch Elphaba soared in the song "Defying Gravity" and got stronger as the night went on.
Adding gravitas to the production, Robin Nevin was pitch perfect as Madame Morrible.
The set and costumes brushed up very well from their time in storage, and the over-sized dragon at the top of the proscenium and complex stairs and platforms on either side of the stage were impressive.
Todd McKenney was wearing the very same Wizard costume which the late Bert Newtown once strode around in, although taken in a few notches.
Moonface, as Bert was nicknamed, had the habit of appearing in the same persona regardless of which role he was in. I felt Todd was slipping into the same habit until the razzle dazzle of the song "Wonderful" arrived, which was wonderful.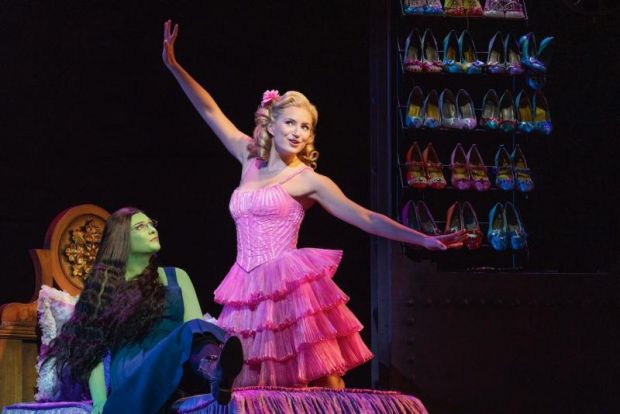 In a strong ensemble, Liam Head was dashing and passionate as Fiyero, with Shewit Belay (Nessarose), Adam Murphy (Dr Dillamond) and Kurtis Papadinis (BOQ) each having moments to shine.
As alluded at the top of this review, the chorus of screeching monkeys had more to do in the production. Their acrobatics over the audience was thrilling.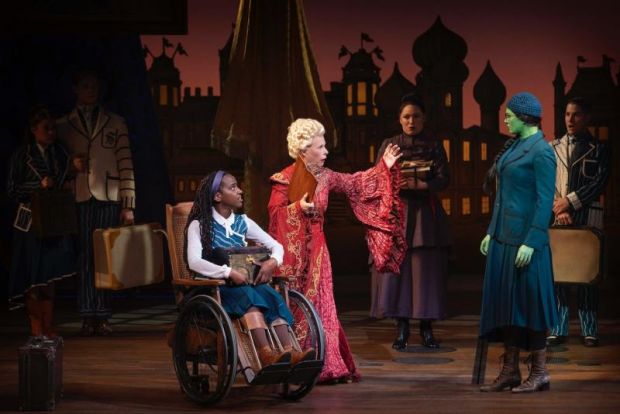 The music, under the direction of David Young, was crisp and even though I have seen the it at least five times, the musical felt fresh, even a little green.
David Spicer
Photographer: Jeff Busby