The Wild Women of Comedy
Ciel Stowe, Sarah Levett, Amanda Gray and Bev Killick. Paddington RSL NSW, 14-15 October 2011, then on national tour
The Wild Women of Comedy showcases the talents of four seasoned stand-up comedy performers: radio hosts Ciel Stowe (Central Coast's SeaFM) and Sarah Levett (Newcastle's NewFM), plus Amanda Gray and Bev Killick. Each delivers her own individual style and shtick and they all bombard their audience with expletives about every kind of bodily fluid and function as they take us on a journey through those extremely embarrassing moments that we have all experienced in our lifetimes, and regret deeply. So whilst this show does resonate more for women than men, it does burrow beneath all of our skins and makes us so uncomfortable we just have to laugh.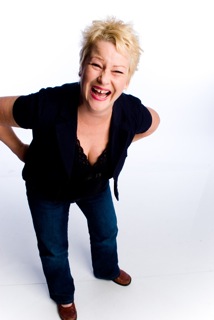 MC Ciel Stowe is the most physical of these wild women; she's tall and incredibly passionate in her delivery. She 'confronts' her audience four times during the show and delivers gags and tells stories and does this with great style and superb timing. Ciel is genuinely likable and very funny.
Sarah Levett and Amanda Gray were up next. Sarah was tough and passionate and Amanda was completely deadpan. But neither of them really connected with their audience. They were too distant, even though they were trying very hard to deliver material that appealed to the mostly female audience. Sarah delivered a tirade of shouted expletives. Amanda did much the same, but delivered flat and deadpan. Which quickly became tiresome, because of the lack of pulses. Their material involved many references to blood and semen and was mostly in the form of short gags.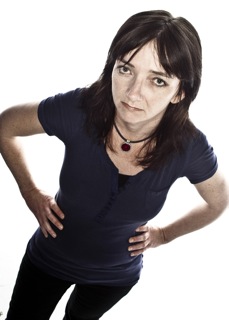 Lenny Bruce and Richard Prior delivered material like this in the sixties and seventies and more or less set the tone for many stand-up comedians who followed. But you could be gaoled for swearing on stage during this earlier period and that was why they were doing what they did, to create a new freedom for performers on stage. And they did. Performers today need a new way forward that is creatively contemporary.
Bev Killick commanded the stage and kept her audience amused and enthralled. Although her act did suffer from too much shouting and profanity. Four letter words are most effective when delivered sparingly. Consider 40 years of Lilly Tomlin special style, which is quiet and somewhat refined, yet incredibly funny.
Stephen Carnell
Images: From Top - Sarah Levett, Bev Killick and Amanda Gray.
To keep up with the latest news and reviews at Stage Whispers, click here to like us on Facebook, or follow us on Twitter.