The Will To Be
Written & performed by Mark Salvestro. Co-produced with BCauseARTS. Midsumma Festival. La Mama Courthouse. 19 – 23 April 2021
William O'Halloran (Mark Salvestro) has just received a letter from his Head of Department. He is forthwith dismissed from his position as lecturer in the English department for an 'act of gross indecency'. It's the 1960s – not that long ago – and it's a different world.
So begins this poignant story of a closeted gay man, touchingly and delicately performed by Mark Salvestro. We know, if we know that time, that an act of 'gross indecency' is a euphemism – or code – for homosexual activity. In the sanctimonious tone of that letter William reads to us, this punishment is - in the mind of his Head of Department - an 'act of mercy'. It will prevent any more of this behaviour – and there will be no publicity… And William was on the brink of securing tenure. Gone.
We understand – or the story makes us understand - that William's life, career – and marriage – are ruined. That's how it was. William is a sweet man, in some ways a naïve man, married to his soul mate Lola – to whom he could never be quite the husband she wanted. His mistake was to fall in love with his beautiful, intelligent, charismatic student, Harry. He didn't intend to. He wasn't looking for it. It just happened. Irresistible. And however briefly, it made William so… happy. But someone betrayed him. Now, alone in his university office, he is stunned, shaken to the core – yet somehow unsurprised. He knows there is no appeal; he begins packing up his office…
We are eased into the early 1960s via pop tunes of the period – some chirpy, some hopelessly 'romantic' – hetero, of course. Oliver Ross's costume design is spot-on for a loveable, recessive university lecturer of the time. Carmody Nichol's set gives us a 1960s lecturer's office with minimum means. Lachlan McLean's lighting, however, seems curiously arbitrary to the point of almost being distracting. But the play is ideal for the intimate La Mama space.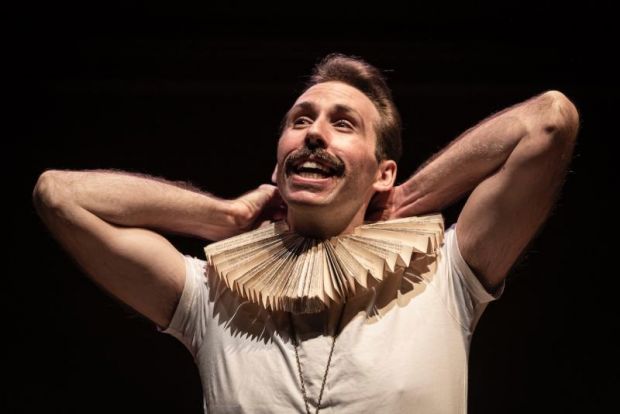 The Will to Be is a monologue that holds all the way, enriched with specific detail, by the other characters Mr Salvestro evokes and puts before us with subtle economy, and his character's deep love of Shakespeare's plays. Shakespeare's words are so deeply a part of him it is entirely credible and moving when he quotes Romeo and Juliet on the subject of 'forbidden love' – and, later, when moved to resist his fate, the St Crispin's Day speech from Henry V. The segues into Shakespeare are seamless. The play grew from Mr Salvestro's own love of Shakespeare and, as a gay man, his realisation that he knew little of gay history. He doesn't go for the 'big effect': he tells his story as his character would tell it – and it reminds us, as I'm sure he hopes too, how times have changed.
Michael Brindley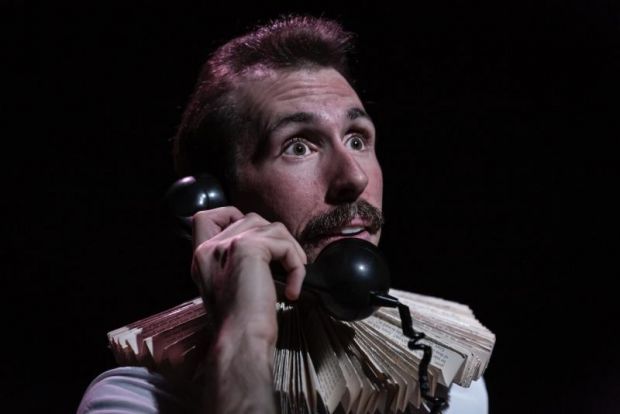 Photographer: Darren Gill.