The Wizard of Oz
By L. Frank Baum, Harold Arlen, E. Y. Harburg and Herbert Stothart. Laughing Horse Productions. Directed by Rach Gilmour. City of Gosnells, Don Russell Performing Arts Centre. WA. Oct 1-9, 2021
Laughing Horse Productions' The Wizard of Oz is a youth production with a lot of heart, that is playing to some enthusiastic and very excited young audiences at Don Russell Performing Arts Centre.
With a cast of forty, ranging in age from 7 to 18, there is also a great range of experience - from youthful 'veteran' performers to those in their first stage appearance. The Wizard of Oz also marks a directorial debut for Rach Gilmour, who has risen to a formidable task.
Leading the cast is the lovely Bella Freeman, in a beautiful and genuine performance. Looking and sounding very much like Judy Garland, she drives the show well.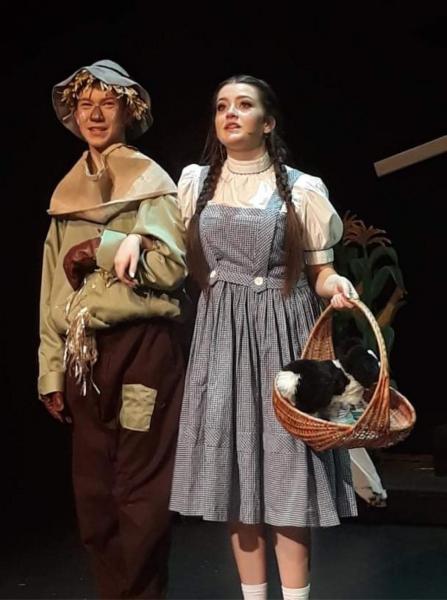 It is great to see a Freeman sister double act, and we have the pleasure of seeing Sienna Freeman in the roles of Aunt Em and Glinda the Good Witch. If Bella is channelling Judy, Sienna appears to be summoning the late great Billie Burke as Glinda, in a beautifully reminiscent performance, while making Aunt Em entirely her own - a young aunt with spunk. She is nicely paired with Keaton Humphreys, playing Uncle Henry with sincerity and giving lots of personality to the Emerald City's Head Guard.
Dorothy's companions in Oz are played with lovely camaraderie - an impressive trio - Beau van der Beeke uses expert physical comedy and verve to create a loveable Scarecrow, Edwin Uhlenberg is an earnest hard-working Tin Man, while James Platel plays The Lion with strength and humour.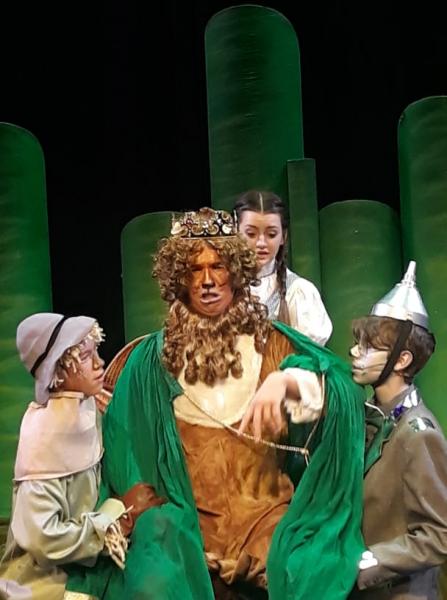 Sienna Macri clearly relishes playing the evil Miss Gulch and infamous Wicked Witch, while Peter Jacobs works hard doubling the roles of Professor Marvel and The Great Oz. Cian Lane gives a great physicality to Nikko and Chloe van der Beeke is a fun tap dancing Jitterbug.
There are some standouts in the 30 strong, keen and busy ensemble, including Michael Carroll's Chief Winkie and the wonderful apple trees, Aydee Bull, Ellie Skinner and Kailee Longden.
Costumes, co-ordinated by Natalee Graveson and Marilyn Husk, are traditional and recognisable - with some clever moments of fun including the lovely tree costumes.
Choreographer Hayley Parker has worked well with the large cast, and singing, under musical director Krispin Maesalu, has been well taught.
On opening weekend, there were some slow technical cues, causing some awkward pauses, but otherwise the show was running smoothly - a big success when there is only a short rehearsal period in the venue.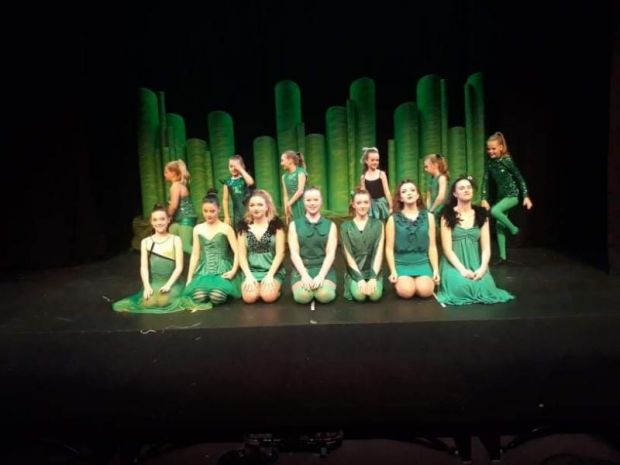 Congratulations to the young The Wizard of Oz team who have achieved so much, with great teamwork and hard-work.
Kimberley Shaw