As You Like Hamlet
Written by Tully Jones (and William Shakespeare. Directed by Tully Jones. Fringe World. DADAA, 92 Adelaide St, Fremantle WA 28 Jan - 7 Feb, 2021
As You Like Hamlet is a slightly irreverent Shakespeare tribute, performed as part of Fringe World by a talented troupe of young actors. Modernised, funny and clever, it still contains much of what we love from the original texts.
In the publicity blurb for this show it states, 'We purchased a "Complete Works of Shakespeare" and the pages were in the wrong order so we just... went with it.' This is never explained in the actual show, so if you have played a game of Fringe Roulette or accompanied a friend without being prepared - you might be a little confused. What we get is a mash-up of As You Like It and Hamlet, performed more-or-less in the correct order but with overlaps and some moments of fun as the actors slip between one text and the other. Author Tully Jones has added some funny contemporary asides and some wry examination of the original plot.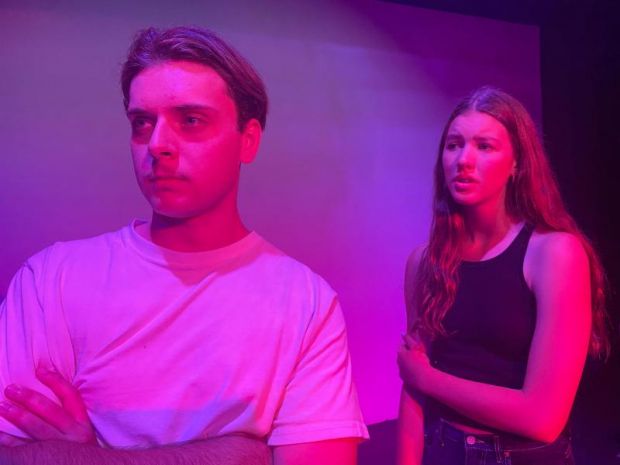 The pace is swift, and the cast of seven are kept very busy playing multiple characters. Kate Manson revels in playing Rosalind and her masculine auto-ego, creates a bombastic Lord Polonius and is a wonderful Cousin It-like Hamlet's Ghost. Alex Comstock creates two very different young men playing lovesick Orlando and an earnest Laertes. Gabi Munro is strong as Celia and Queen Gertrude while moonlighting as the ghost. Ethan Milne gives us Duke Senior, a Runner and Horatio and helps close the show well. Liz Offer is impressive as Olivia, a gender flipped Claudius (which is interesting) and Marcellus. Georgia Condon is a lovely outspoken Ophelia, also playing a Runner and Bernado, with Ben Taylor playing Duke Frederick and an intriguing Hamlet.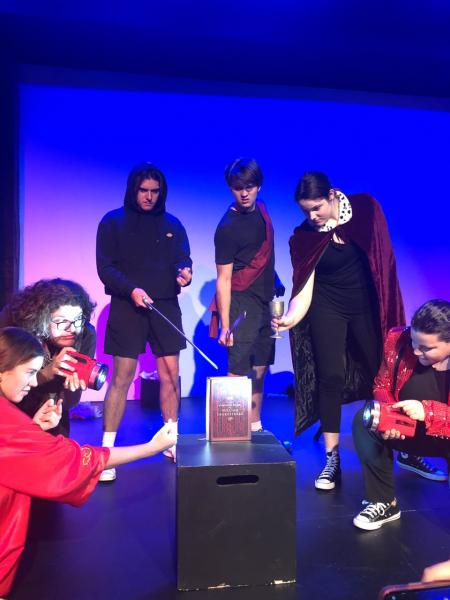 Simply staged, characters are represented by a single costume item (the switches often adding to the fun). The team know their Shakespeare and lampoon it with affection. As we would hope, there is some physical conflict (well choreographed by Chloe Palliser) and of course a sword fight (nicely staged by Naythan Lowry).
While this might not be the best choice for those completely new to the Bard, As You Like Hamlet will be enjoyed by those with a passing knowledge of the original texts, and will be loved by Shakespeare fans. Good fun, well performed.
Kimberley Shaw