Bring It On
By Jeff Whitty, Tom Kit, Lin-Manuel Miranda, and Amanda Green. John Curtin College of the Arts, Fremantle, WA. Directed by Dhana Pitman, Musical Direction by Harry Oliff. Curtin Theatre, John Curtin College of the Arts, Fremantle, WA. 5-8 August, 2020
Bring It On was a vibrant, high energy production about the world of competitive cheerleading. One of a few Covid delayed school productions taking to the stage in August, this one was perhaps one of the most challenging to bring to the stage - there are few things that are harder to rehearse while physically distanced than cheerleading.
Dhana Pitman's director's notes detail budget cuts made to costume, set and band, and while we miss the live sound, the simple sets by Lea Klein serve the show very well. Katherine Mackay's costumes are very true to character.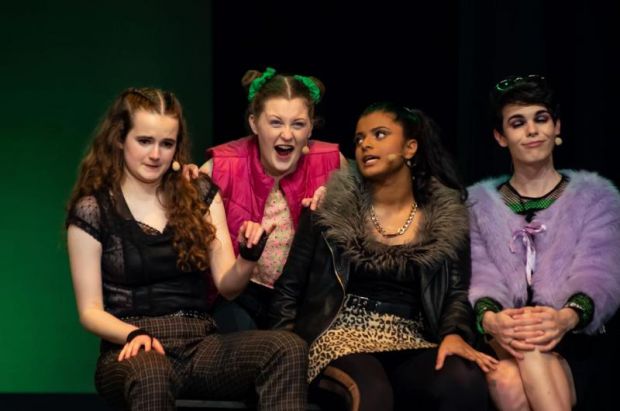 One of the joys of seeing a high school production of Bring It On is that the actors are very close to the age of the characters, and the Year 11 and 12 students from this specialist performing arts college not only bring considerable talent, but a lovely camaraderie to this show.
Central character Campbell was played by Amalie Meneghetti on the night I reviewed (she shared the role with Mayarn Little-Bell) - bringing a likability to this not always likeable character and anchoring the show well. In the opening moments Campbell is elected captain of the champion cheer squad at Truman High School where her team mates include the self-absorbed Skylar - nicely embodied by Georgia Baldwin (sharing with Bree Hall), Skylar's off-sider Kylar - well played by Lara Vorisek (alternating with Ella Hardy Atkins) and Campbell's super sweet boyfriend Steven, played with comedic sincerity by Sebastian Cruse, whose dancing (sometimes undercover) is superb.
Other Truman students include the awkward and earnest Bridget, relegated to performing inside Truman's Parrot mascot. Connie Wetherilt's performance as Bridget is a standout, and the role could have been written for this quirky comedienne, who is an outstanding hip-hop dancer. Connie also fulfilled the role as Dance Captain and Assistant Choreographer to Choreographers Dhana Pitman and Charlotte Carlton. Eva, the unlikely villain of the show, was played with lovely dual personality by Alessia Dorado (with Saoirse Gerrish seen at other performances).
When redistricting sends Campbell and Bridget to the poorer, rougher Jackson High, they meet up with Queen Bee Danielle, played with power by Rishikar Nair (double cast with Afoley Odai Tsru), Nautica, given strength by Anna Kosanovic (her alternate was Maia Harcourt), and La Cienaga, played beautifully with sass and amazing work on heels by Thomas Matthews.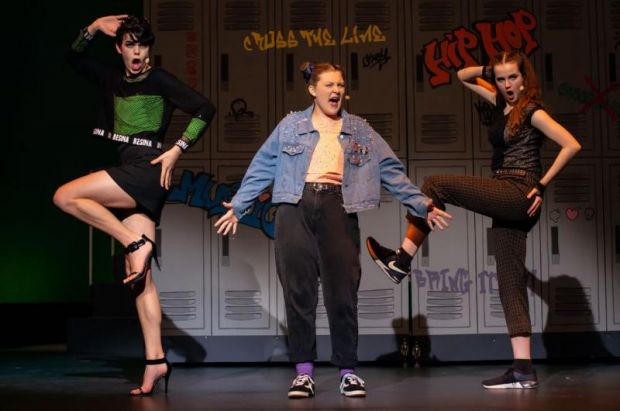 New love interests for Campbell and Bridget, Randall and Twig, were played with charm by Veer Hemraj and Corban Featon, with Zane Andrews rounding out this trio as Cameron.
While the hip hop perhaps outshone the cheerleading (for reasons that are easy to discern), this show was well danced, sung and acted throughout. A fitting farewell for many of the cast whom we can expect to bring it on in theatre outside school in years to come.
Kimberley Shaw