Chicago
Book by Bob Fosse and Fred Ebb. Music by John Kander. Lyrics by Fred Ebb. Rosny College at Hobart College Auditorium. Darren Sangwell (Director) Andrew Castles (Musical Director) Suze Quinn (Vocal Director). Hannah Marmion (Choreography) Costume Coordinator (Soren Steven). 8-11 June 2022
Not every cast member had been "singing and dancing since the age of two" but an awful lot have. This is one of the many reasons for which one can expect much of a Rosny College show. There are others.
Rosny always musters a strong creative team, many of whom are alumni. The onstage orchestra, a mixture of student and adult performers, was predictably strong under the direction Andrew Castles. Hannah Marmion's choreography accommodated the strong and less able dancers. The opening sequence was particularly impressive.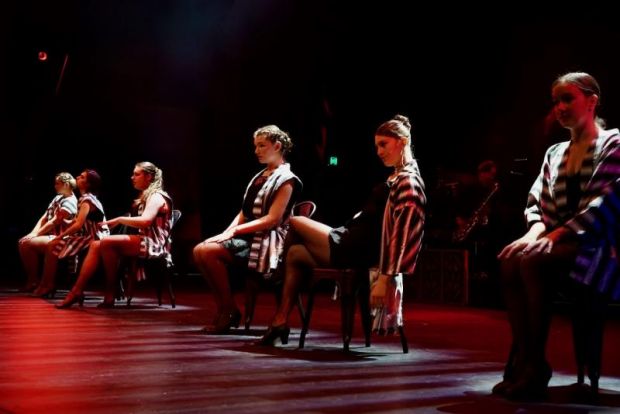 Rosny is fortunate to have a large wardrobe. In the absence of a set other than the stage band, the costumes and lighting provided the visual interest. The lighting was well considered but sometimes too low. During "Cell Block Tango", the six murders were enacted by the ensemble very effectively, but the intention may have been that these scenes were in shadow.
The show was double cast. Caitlyn Haas was a very strong Mama Morton. She had the right vocal timbre and presence. Melanie Shoobridge was a sweet and ingenuous Roxie Hart when compared to the hard-nosed Velma Kelly as given by Madison Heidenreich. Heidenreich is an athletic dancer with a strong voice and authoritative persona. There is no reason not to expect that Sarah Brennan, Ruby Goward and Phoebe Schutlz-Webb in the same roles were equally as good.
Owen Fitzgerald was an excellent Amos Hart. They had the right balance of pathos and humour. Eliza Smith was equally assured as Mary Sunshine as she was as Rosie in Mamma Mia! in 2021. The role of Billy Flynn was taken by both Josh Barnes and Oliver Dinnessen. Both are experienced performers.
There was strength in every aspect of the production but there is still some indefinable quality which sets this group apart.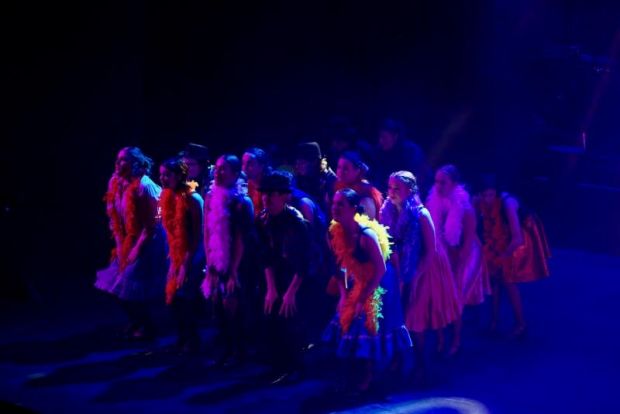 Perhaps the real strength came from a heartfelt and compelling Welcome to Country. It was also evident in the collegiality of Hobart College offering their auditorium to the Rosny group when their facility was undergoing refurbishment. Yes, many students choose to attend Rosny College because they are already proficient in the arts, however real strength was found in a resilient cast beset by the disruption of COVID absences. It is a shame that the season could not have been longer.
Anne Blythe-Cooper